Expedia Data Extractor – Best Way to Scrape Date from Expedia
Expedia Data Extractor enables you to extract all types of Hotel, Flight, and Villa data from the Expedia Website to different business houses and individuals.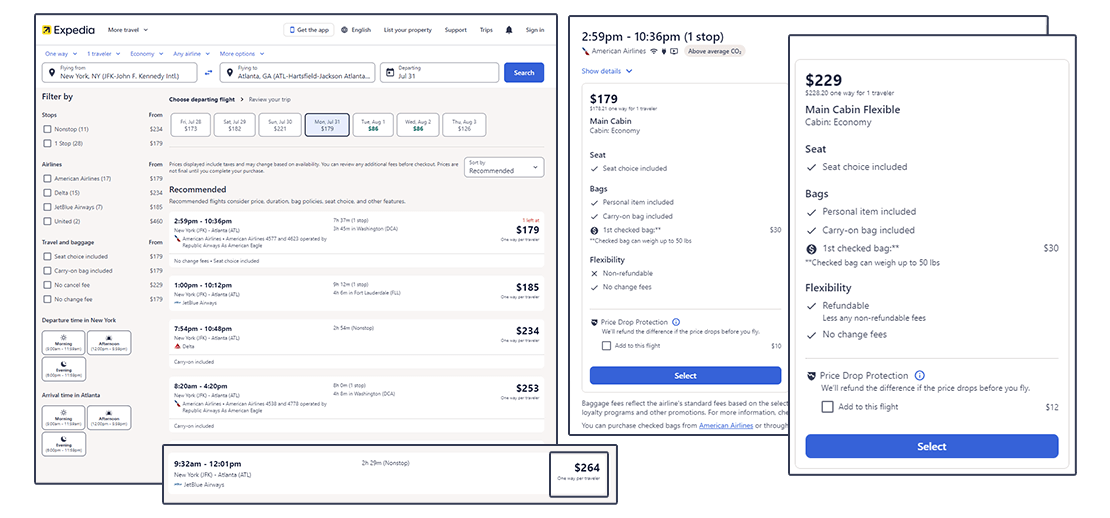 Expedia Scraper Data Feed Includes
The original station, destination station, departure date, return date, # pax, preferred class, departure time, departing airline, departing flight no., one-way journey hours, stoppage for departing flight, departing flight baggage fees, return time, return airline, return flight no., return journey hours, stoppage for the return flight, returning flight baggage fees, hotel name, hotel location, hotel amenities, hotel star rating, and # hotel reviews.
Procedure to use and Try Free Crawlers
The crawlers are 90% ready to work. With a few clicks, it becomes as easy as copying and pasting the content.
Step 1: Initiate Advance Search
Provide search queries for any business search result URLs for scraping any travel data from Expedia website.
Step 2: Downloading
You can download the data in any required format such as Excel, CSV, MySQL, MS-Access, XML, MSSQL, HTML Files
Step 3: Scheduling the crawler
Schedule the crawler on an hourly basis, weekly, or regularly to stay updated with seller data on Dropbox.
Data Extraction using Expedia Data Scraper
Travel aggregation sites rely on online traveling agencies, and hotel & flight, Villa- company sites to pull data for different user queries. All the travel aggregation sites like expedia.com help various users to have a complete picture of the accessibility as well as rates across various vendors without visiting the sites. All these users need to do is enter the trip dates as well as these sites would provide them the combined data from various sources. Our team of well-trained professionals understands scraping data from Expedia and provides the same in the preferred format.
Benefits of Expedia Scraping tool
Our specialists have provided Expedia Hotel and Flight, Vila Data Scraping Services to various individuals as well as business houses. We help you in completing your business goals by offering best Expedia Scraping tool.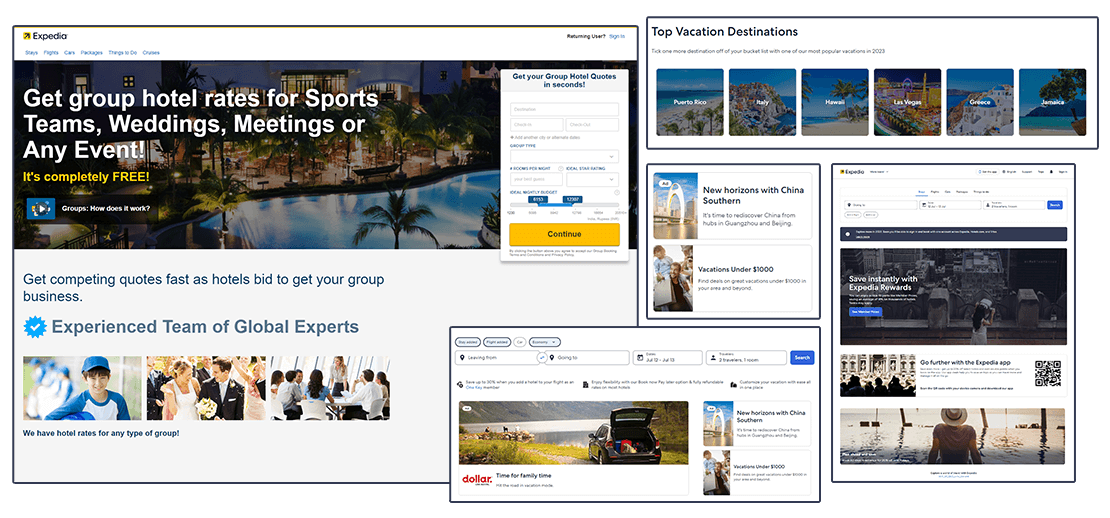 Expedia data scrapers have been designed to extract any travel data from Expedia.
Within minutes you can get a plethora of seller information at your disposal.
Our Expedia web scrapers is completely free to try!
Avail the benefits to a wide range of data.
Our Expedia API will automatically retry on its own if the first hit fails
How will the Output Data look Like?
Extract data can be populated in various forms such as Excel spreadsheets, CSV, MySQL, MS-Access, XML, MSSQL, Text & HTML Files
| Name | Review | Address | Image | Phone | Hotel Style |
| --- | --- | --- | --- | --- | --- |
| Serras Barcelona | 5.0 / 5.0 | Passeig de Colom, 9, 08002 Barcelona Spain | https://dynamic-media-cdn.Expedia.com/media/photo-o/15/37/a3/13/hotel-the-serras.jpg?w=1200&h=-1&s=1 | 00 34 931 69 18 68 | Romantic, Marina View |
| Aria Hotel Budapest by Library Hotel Collection | 5.0 / 5.0 | 5 Hercegprimas Street, Budapest 1051 Hungary | https://dynamic-media-cdn.Expedia.com/media/photo-o/08/b1/b4/fb/aria-hotel-budapest.jpg?w=1200&h=-1&s=1 | 00 361 445 4055 | Trendy, Boutique |
| Turin Palace Hotel | 5.0 / 5.0 | Via Paolo Sacchi 8, 10128 Turin Italy | https://dynamic-media-cdn.Expedia.com/media/photo-o/1a/29/3f/16/lounge.jpg?w=1200&h=-1&s=1 | 00 39 011 089 1495 | Charming, Trendy |
| Kurumba Maldives | 5.0 / 5.0 | 08340 | https://dynamic-media-cdn.Expedia.com/media/photo-o/10/56/0d/b8/aerial.jpg?w=1200&h=-1&s=1 | - | Quiet |