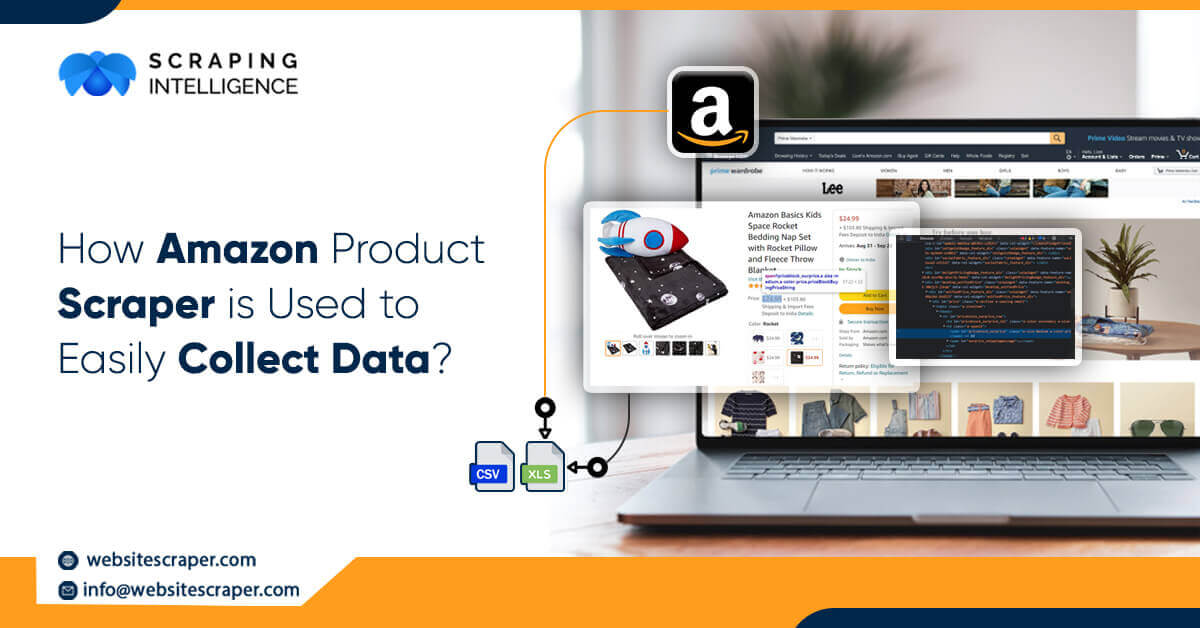 Amazon, being the world's biggest retailer, is sure to have what you need. Many people prefer it over going to the store because of quick shipment and huge benefits. Amazon has a huge source of information about all its products because of its pervasiveness in online shopping culture. Using a web scraping tool, you may have the access to a wide range of data, such as product descriptions and ratings.
Automatically collecting information from Amazon and then evaluating it provides significant information for companies. You may use an Amazon product scraper to enhance your product development, take advantage of user input, and get the best pricing.
What is Amazon Product Data?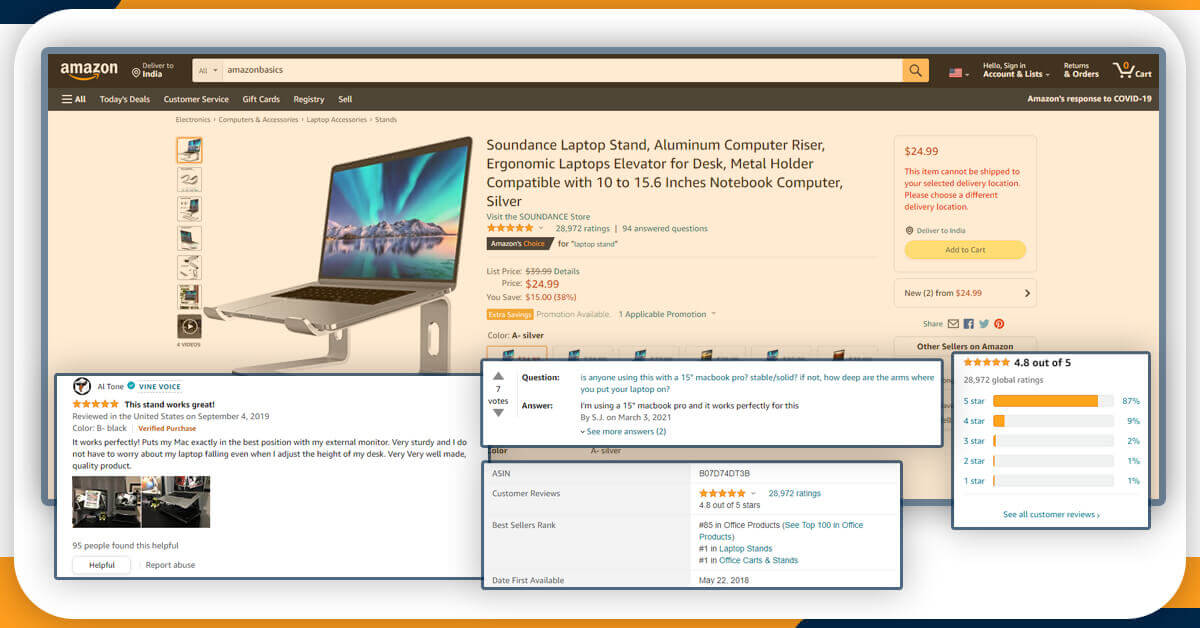 Amazon product data provides information related to product details for an item listed. This data includes:
Product name
Price
Product description
Seller
Reviews
Product size, materials
Product instructions
Shipping details
Questions and answers
Amazon generates pricing comparisons to comparable items and suggestions for additional items typically purchased with the one you're looking at, in addition to the basic product data. Product data on Amazon is incredibly beneficial for both shoppers and sellers, despite its simplicity. Scraping Amazon product information will help you receive the greatest deals and a product that will match your requirements before putting it to your cart.
How to Scrape Amazon Products?
Manually extracting product data from online retailers such as amazon shops is possible, but it takes a long time, cost, and effort. Web scraping, or automated retrieval of data from either a web page, is a quick and inexpensive technique to gather information online. Scraping is a crucial tool for performing market and product research on a budget for smaller firms that can't afford a complete data department.
For large firms having full staff, scraping reduces some work of the employees, giving them a more space and time to monitor data for necessary observations. As a result, adopting a web scraping tool is perhaps the most efficient approach for large and small businesses to collect internet data and progress toward an information-based future.
Amazon Product Scraper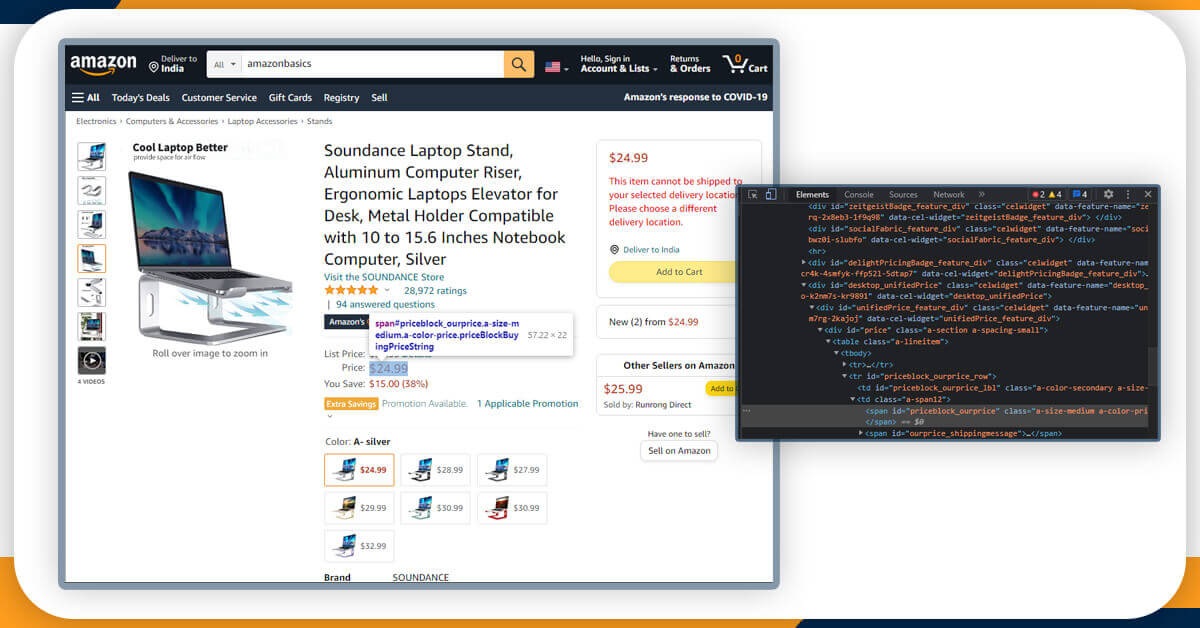 Although HTML web scraping technologies are used with every URL, the scraper is not designed to manage the information from that particular website. Scraping Intelligence Amazon Scraping module is developed to run particularly with Amazon information. You can use an ASIN (Amazon Standard Identification Number) or a URL to get product information in an orderly format.
Both general and Amazon-specific scraping tools can be used, but one created for Amazon already organizes the data, making it much easier to evaluate once retrieved.
Benefits of Amazon Product Scraper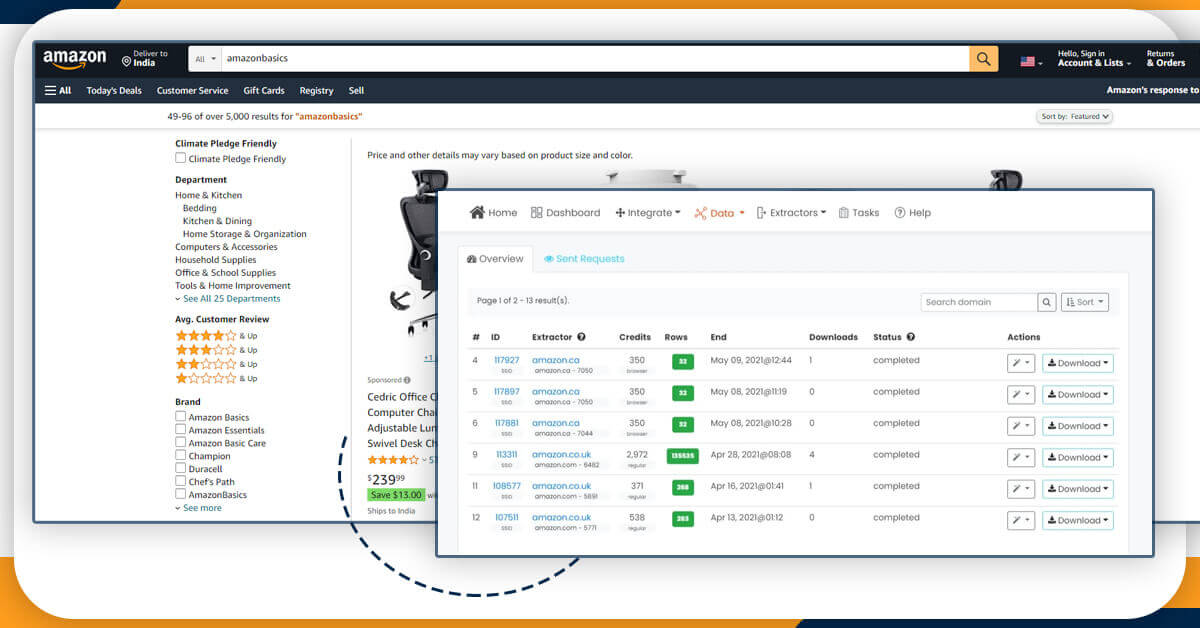 Scraping Amazon product data has several advantages, including an upgraded version, the incorporation of customer input, and the finding of the optimal price point.
Enhancement of Product Design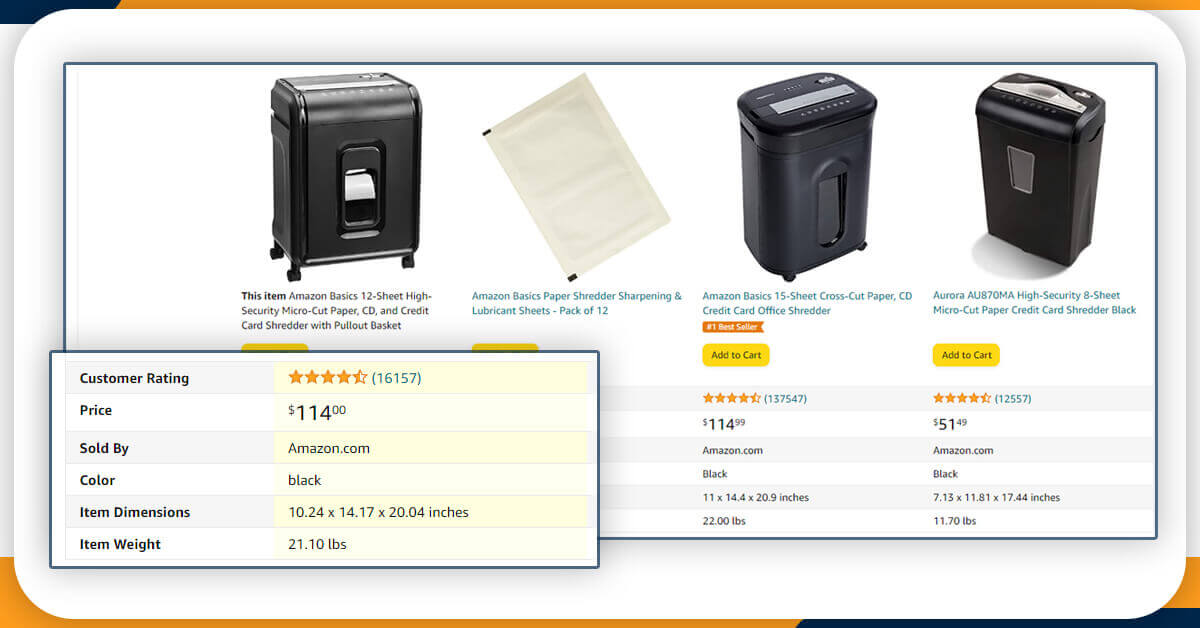 Every product pass through a series of stages as it develops. It is now time to put the product on the market after the earliest stages of product design. However, client feedback or other concerns will eventually develop, demanding a revision or adjustment. Scraping Amazon product design data (size, material, colors, etc.) makes it much easier to uncover methodologies to enhance the product design.
For example, if you realize your product is just not as durable as you imagined, a decent place to start is by exploring tougher materials. Or perhaps the design is flawless and all that has to be changed is the color. Analyzing products and technical specifications makes finding the weak link or feature much easier.
In addition, design trends change often across industries. When customers become more worried about the product lifespan and long-term viability of the products, exploring which materials may be replaced with eco-friendly substitute's opens up new marketing options and potential target markets for your goods.
Considering Customer's Input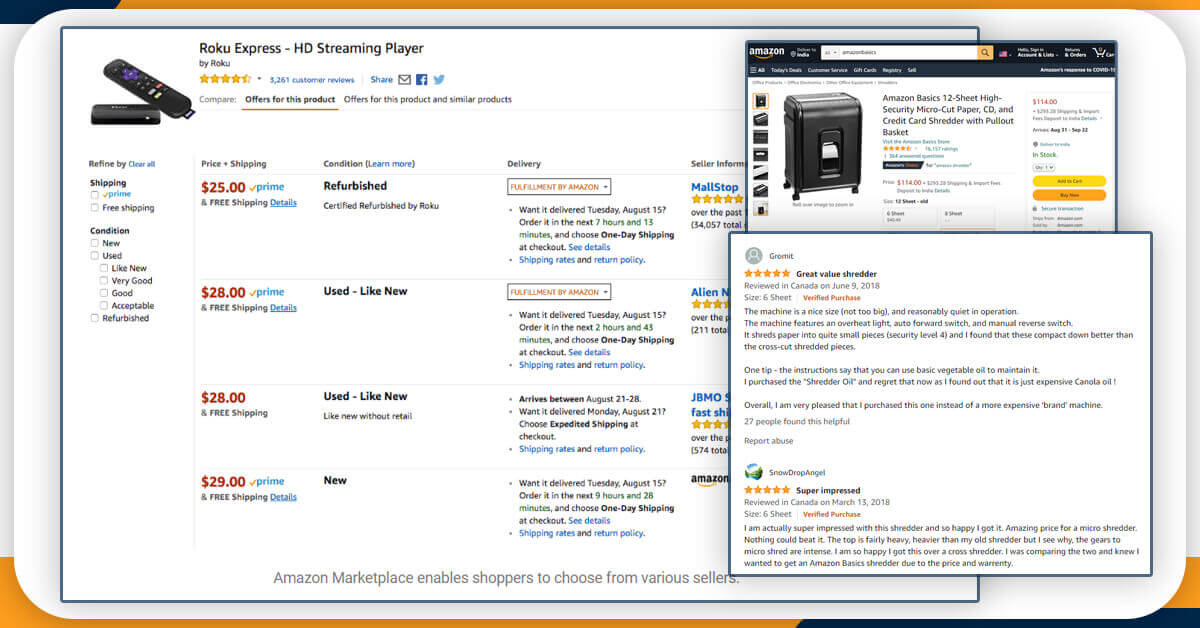 After scraping the basic information, details and exploring the enhancement, it's time to include customer input. Consumer evaluations typically comment on features of design or the purchase decision, although they are not like product data. When modifying or upgrading designs, it's critical to consider customer feedback. Reviews frequently emphasize typical areas of misunderstanding for users, comparable to the series of questions part on Amazon product pages.
Even though you could read each comment separately and draw insights, scraping comments allows you to compare and contrast them, making it easier to discover trends or frequent issues.
For example, if the majority of customers like the product but have a problem with one design feature, it's quite obvious how to proceed. Common problems, on the other hand, can act as a reference of inspiration for improved marketing or product instructions guidance.
Finding the Perfect Price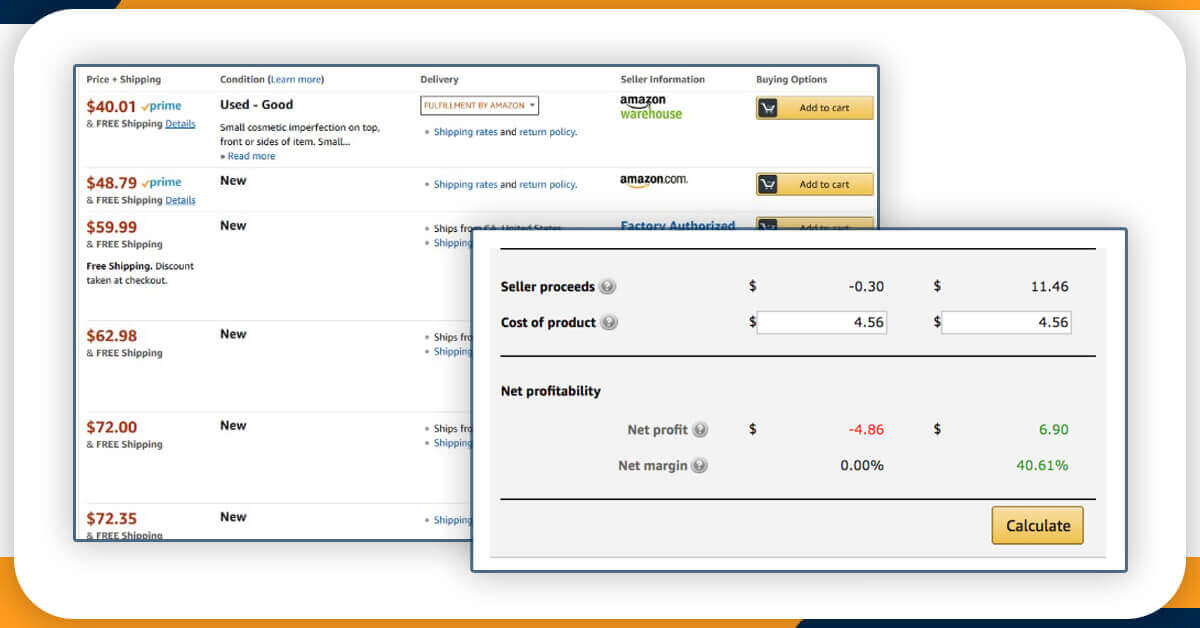 While the quality of the materials and the design are crucial, many customers prioritize the price. Price is the very first feature that begins to separate all the identical possibilities, especially when scrolling through Amazon product search results. Scraping price data of your own and competitors' products gives you a variety of pricing alternatives.
After you've defined this range, it'll be easier to figure out how your company fits into it after you've included manufacturing and shipping costs.
Scraping pricing and amazon product data in real-time will make it much easier to see just how various components, sizes, and other factors affect the price. As a result, you may see that similar variants made of a less expensive material are more likely to be purchased.
Using this information, the company will choose to use less expensive material, lowering the product price, or designing a marketing campaign that explains the specific merits of your product
In comparison to the competition, justifying the higher price. You'll try to find new methods to distinguish your goods inside an oversaturated internet shop like Amazon if you don't scrape the pricing of competing products.
Scraping Amazon Product Listing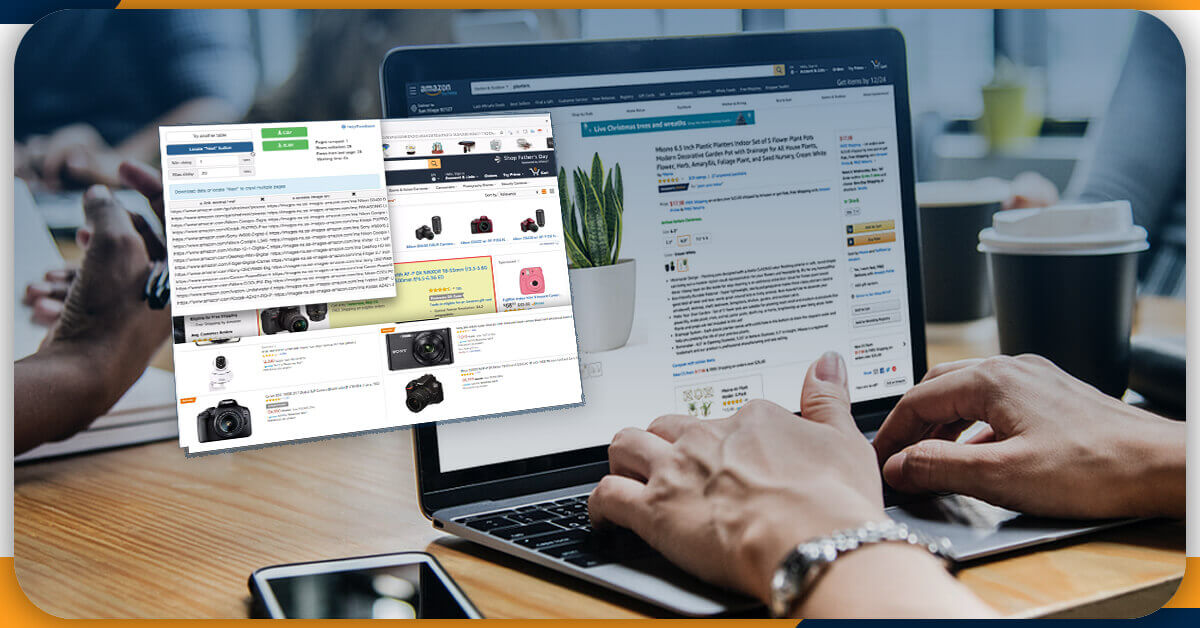 Other than scraping Amazon, there are various online data that one can scrape and examine. Scraping Intelligence developed a module to fetch and arrange the data from a particular website such as social media website. Any URL can be scraped using our HTML scraper. Using a dedicated module saves a lot of time because the information is generally digested by the module, which is designed to operate with certain APIs.
Online Retailers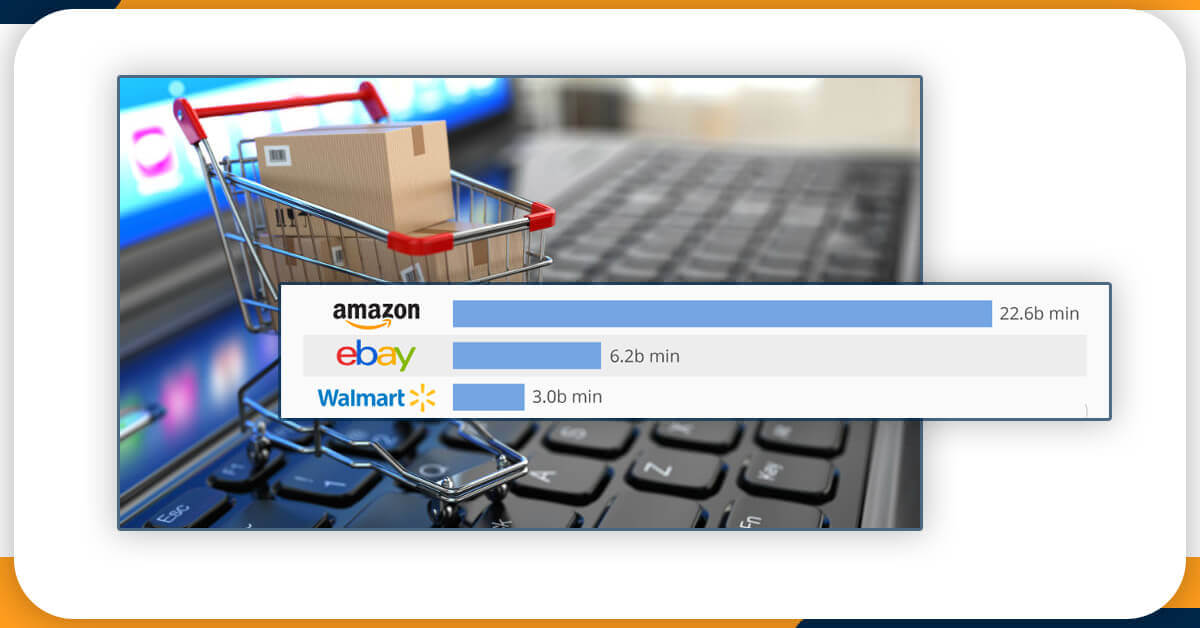 While Amazon dominates the online retail sector, there are also plenty of other shops having websites that offer similar product information. Scraping data from other online shops (Wayfair, Walmart, eBay, and so on) improves the accuracy of your Amazon data. You'll discover that your observations are more detailed because you have a greater choice of products, pricing, and ratings to scrape.
It's crucial for sellers who sell their items through numerous online retailers to have a sense of about how each website advertises your particular product or which site's customer base is much more matched to your item. Analyzing Amazon information about those of other online stores might help you decide which retailers are worth your time and which aren't.
Social Media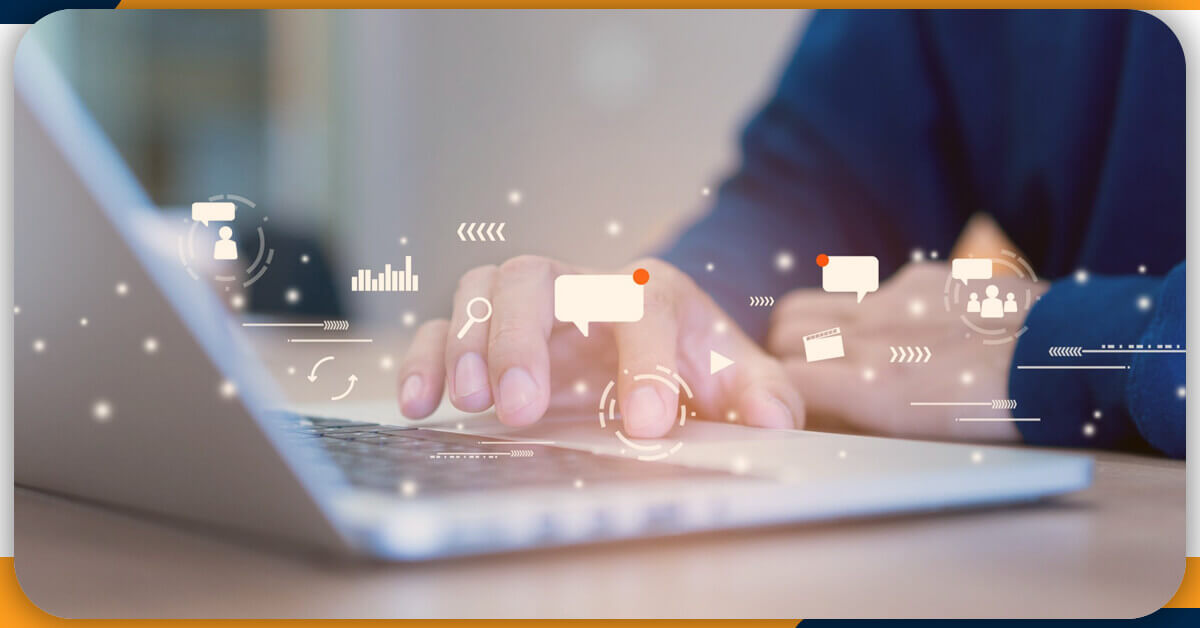 Consumer sentiment data may be found on social media sites like Twitter and Instagram, which can be utilized to interpret Amazon product data. While Amazon customer reviews are valuable, production equipment and other topics are widely mentioned on social media.
Scraping social media profiles of users or customers who reference your brand is a fantastic method to get a sense of how the general public views your company or product. Connecting with a young audience requires social media marketing and growing your audience for firms that rely on a younger target audience.
Answering your existing followers' inquiries through surveys or current themes, in addition to collecting social media comments, is a wonderful approach to just get input outside of the typical route of product testing.
Conclusion
Amazon has thousands of items from a variety of industries, giving it a really great collection of product information. You may use web scraping technologies to obtain product data automatically. Scraping makes it simple to collect, analyze, and evaluate product information, revealing useful information about design, advertising, manufacturing, user feedback, and more. Unlike Amazon product scraper of Scraping Intelligence, other standard HTML scrapers are designed to operate with and arrange Amazon data.