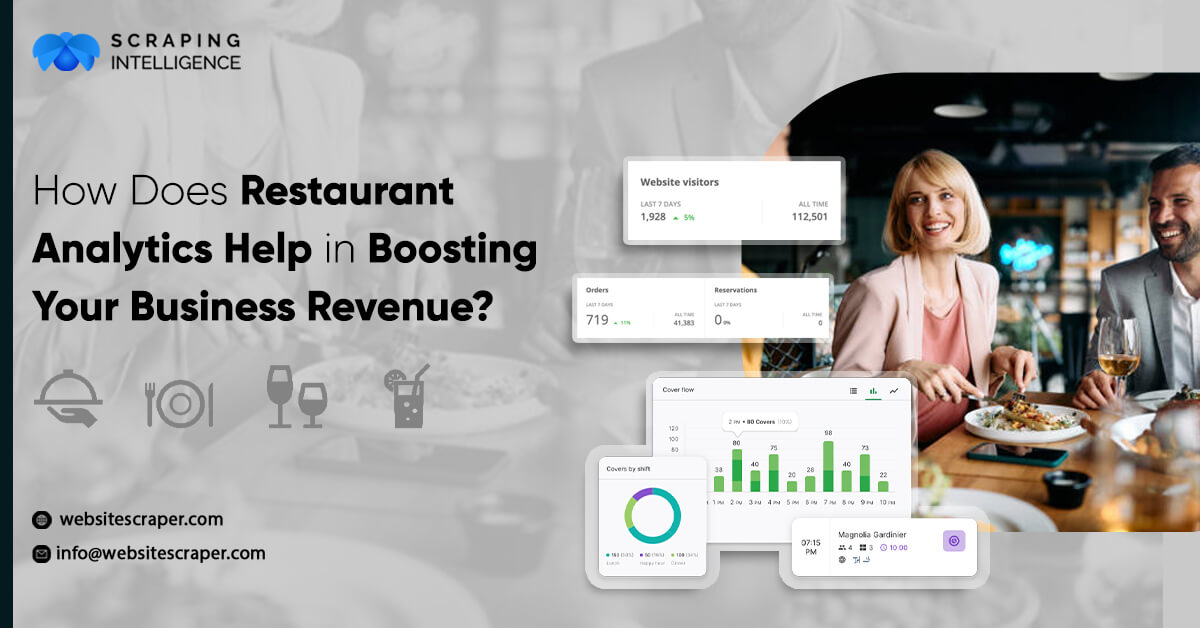 Using data-driven systems, digitization has altered the F&B market, and you can leverage those insights to boost income. When someone swipes a card, orders something online, or shares their contact information, cloud-based POS systems provide detailed restaurant data. With so much rivalry among eateries, the ability to analyze specific bits of data and develop useful results is crucial.
Using restaurant data as a restaurant owner or manager is a blessing in disguise. This data may be used to improve your menu, attract more customers on special occasions, establish marketing campaigns, and more.
Defining Restaurant Analytics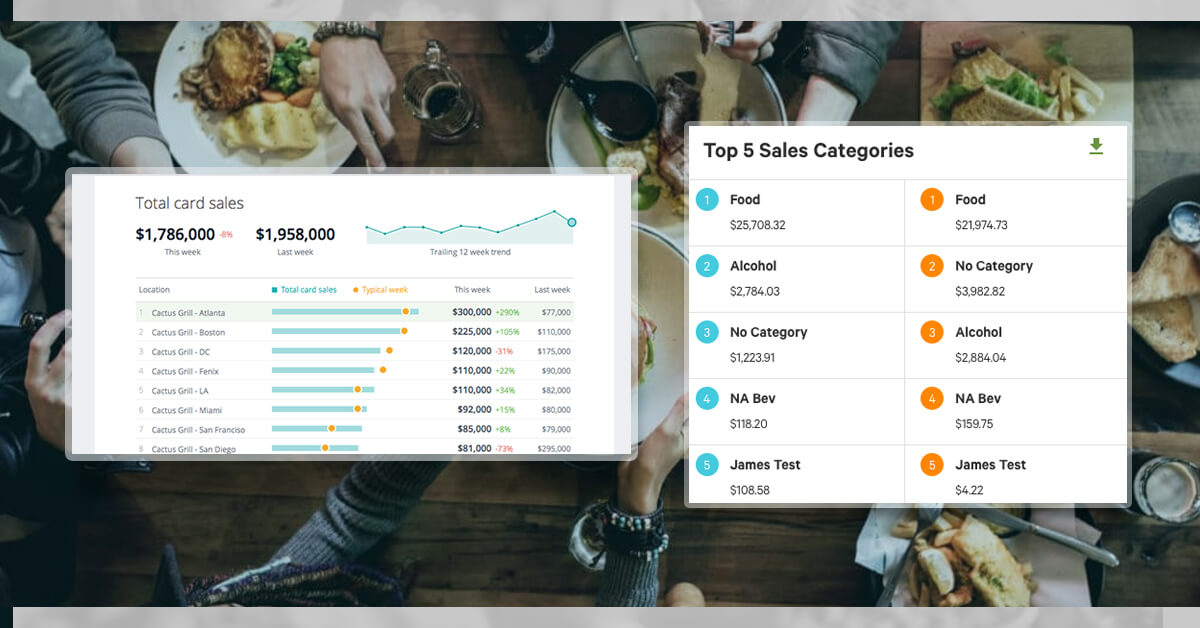 It is the process of evaluating raw information to get very simple insights that can be used to enhance restaurant marketing and business decisions. The objective is to gather, compute, and display the data properly to participants so that future strategies for increasing restaurant income may be made.
Restaurant data analytics gathers all of the essential data to better understand how the restaurant is performing and how to improve it. To keep ahead of the competition and grab the lead, it's also critical to monitor competitor's price data.
How Restaurants Scrape Customer Data?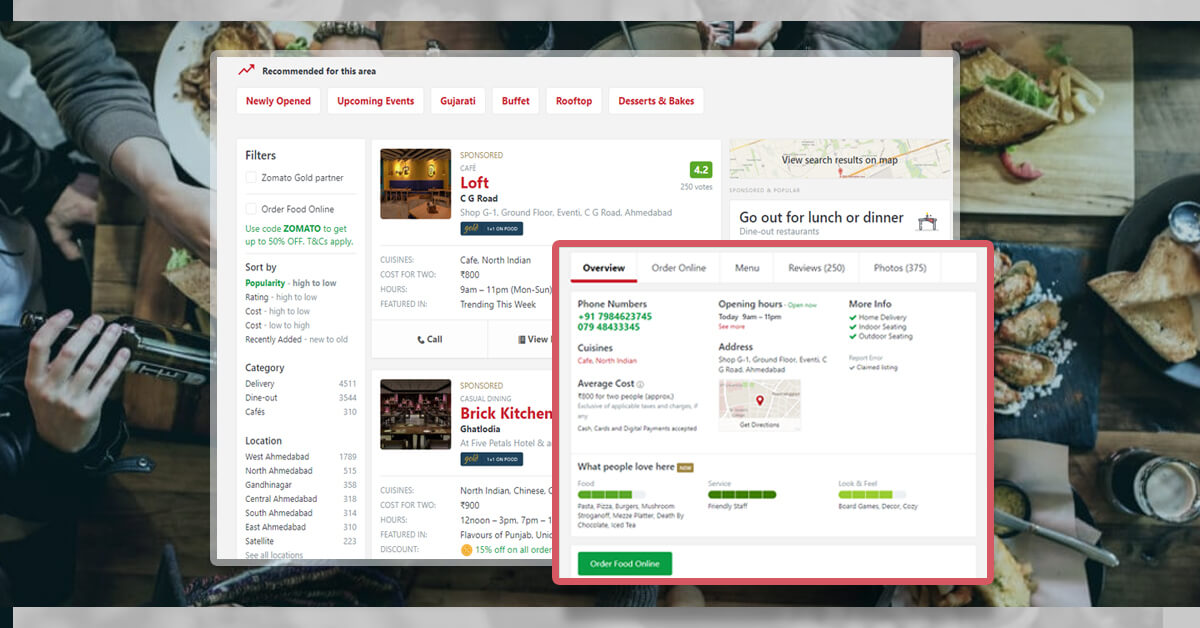 Gone are the times when keeping track of your consumers required a pen and paper. Modern reservation systems, together with restaurant data analytics, automatically gather and arrange customer data such as name, phone number, food preferences, eating routine, and so on.
POS systems are another form of data acquisition. They can simply keep track of popular cuisines, typical client eating bills, preferred payment methods, and so on. When you combine this information with that of your competitors' food delivery data, you may make more educated selections.
How Restaurant Data Analytics is Used to Enhance Revenue?
Having restaurant data analytics isn't going to make your business more profitable overnight. These are data points that may be used to forecast what can be done to boost sales and profitability. For example, you may utilize the stats to determine your restaurant's busiest eating hours. Having extra workers available during such hours can help you reduce client wait times. Data such as the most popular items, who is ordering what, and the average customer bill can help you more accurately analyze your continuing restaurant company.
Take your restaurant's marketing to increase by researching the most popular appetizers and beverages to advertise. You should also utilize custom web scraping to obtain data from your competitors and use it for the following purposes:
Profiling of Customers
Marketing Campaigns with a Purpose
Increasing Efficiency
Increasing average order revenue
Increased sales
Recognizing loyal customers
To get repeat clients, you must provide excellent service. Orders that are quick to process and payments that are simple to complete will allow you to serve more clients and increase table turnover.
How Labor Costs are Minimized using Restaurant Data Analytics?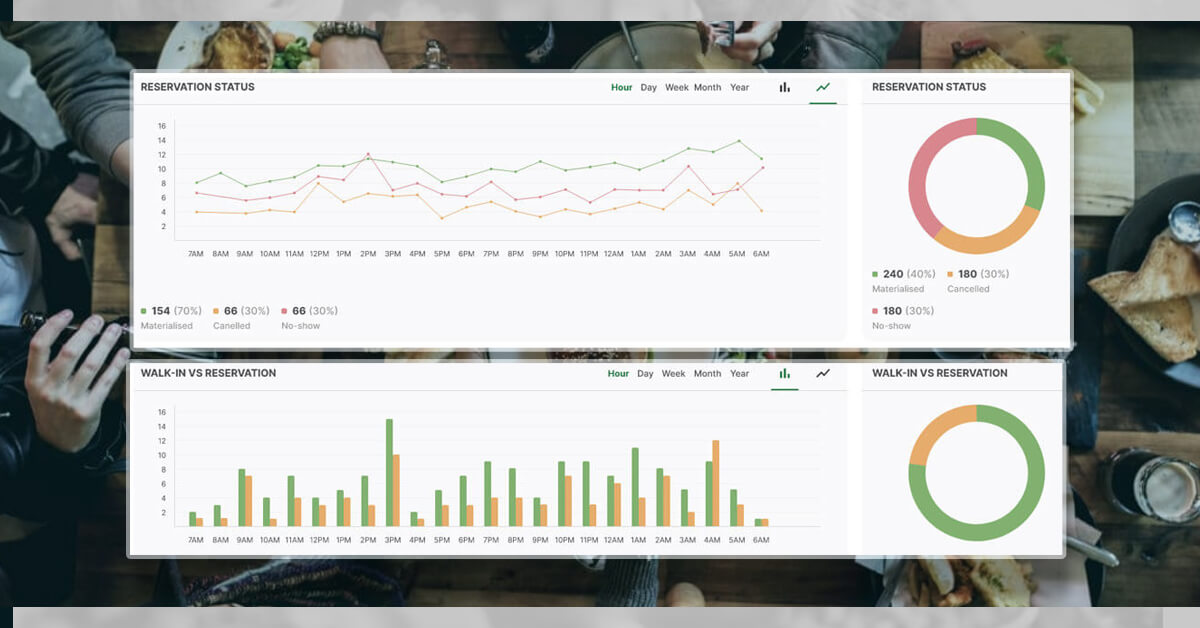 Labor and food wastage are the main two expenditures at a restaurant. So, to make profit in your restaurant, you must make well-informed judgments on labor expenditures vs. restaurant revenues. You may identify simple and relaxing shifts with restaurant analytics software. As a result, you'll be able to maintain fewer personnel on certain shifts, lowering labor expenditures.
You'll additionally learn about the busiest times of the day so you can budget for certain shifts/days. During some festive seasons and holidays, more people dine out. Utilize that historical data to plan your staff so that you have more part-time employees ready to accommodate the surge at your restaurant.
The POS system can maintain track of the inventory in the kitchen when it comes to food loss. This will make your kitchen employees more accountable for the way they prepare and deliver meals to consumers. Careless cooks might decrease your kitchen supplies and negatively impact your business. Knowing what's in your kitchen will help you plan better dinners.
If you have extra bread in your kitchen, for example, adding grilled sandwiches to your menu will be advantageous.
How to Make Smart Menu Decisions Using Data Insights?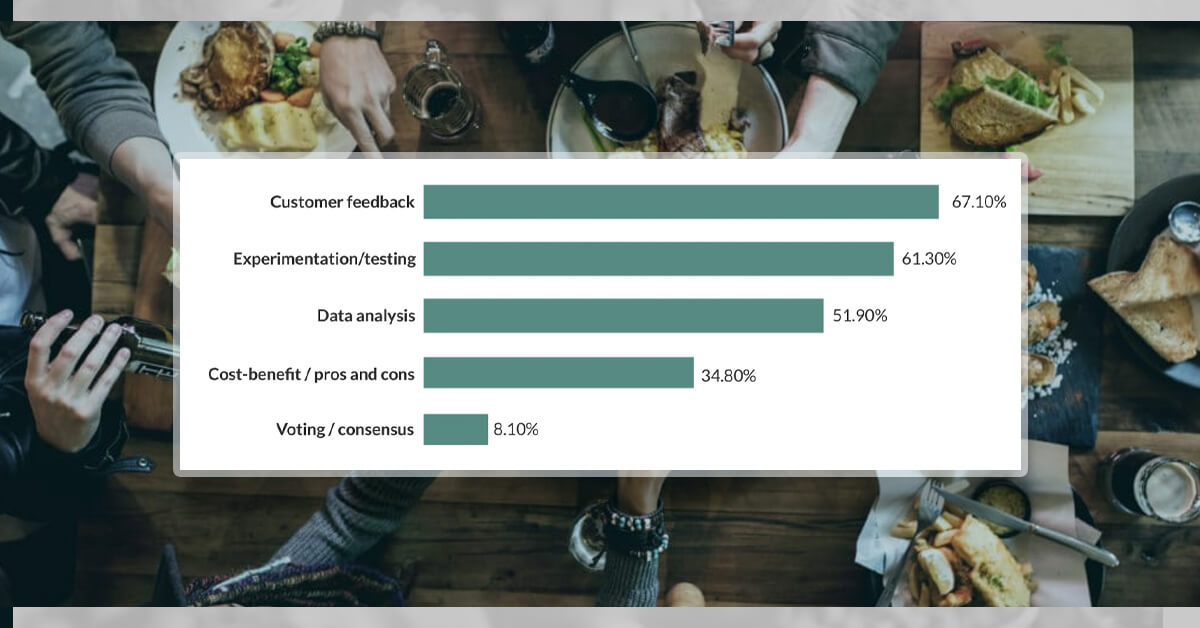 Customer data analytics may assist you in determining which things to retain on the menu, which meals should be discounted, and which dishes should be re-priced. Use data insights to better understand your restaurant's consumer behavior. Let's imagine a certain dish receives orders from a variety of people, but there are no repeat orders. What you need to do now is figure out why this is occurring.
Restaurant operators should compare their own price to the pricing of their competitors. Using the correct information, this method can help you identify the expensive products on your menu.
Data insights may also disclose the consumer experience, which you can utilize to customize their eating experience. The most popular items on your menu should be on the first page. You may also make your clients feel special by giving them a complimentary cake on their birthdays or anniversaries. You may also give your guests bespoke offers.
Final Thoughts: Predictive Insights to Stay Ahead in the Competition
Predictive analytics uses previous data to predict future patterns and outcomes. In the restaurant sector, predictive analytics can undoubtedly help you increase your gross margin. It will not only increase order accuracy, but it will also estimate which meals will be popular during peak hours of the day.
Compare your previous data with today's revenue and plan your journey accordingly.
For any restaurant data scraping services, contact Scraping Intelligence today!
Request for a quote!