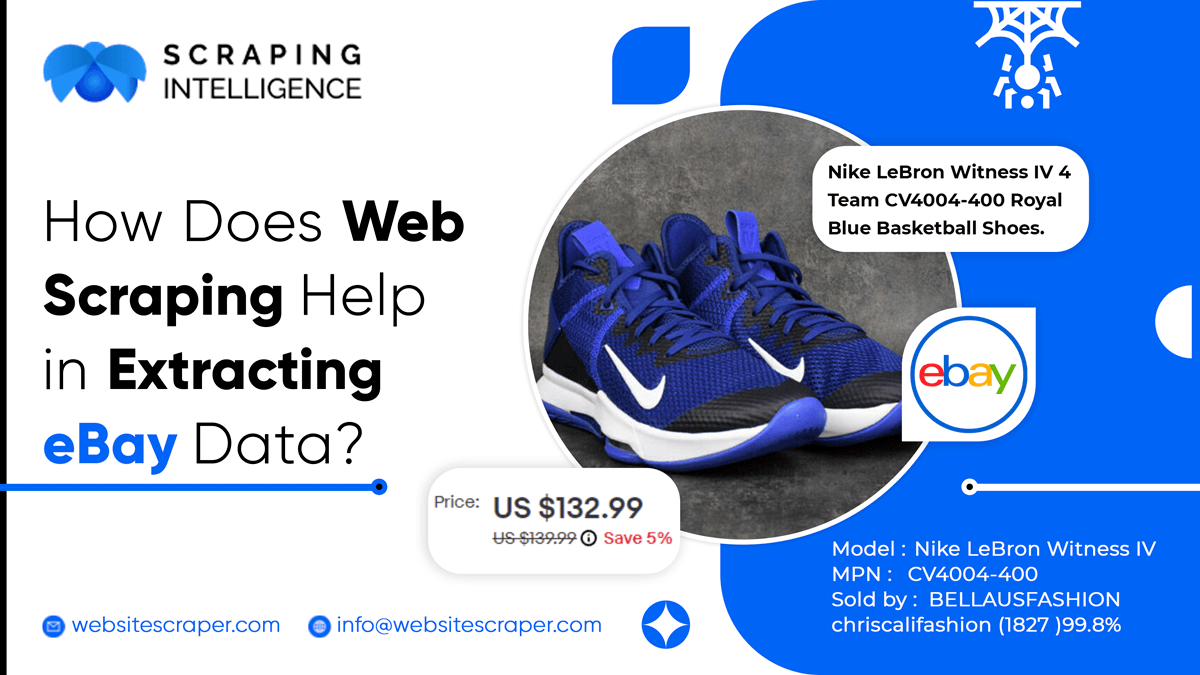 What is an eBay Scraper?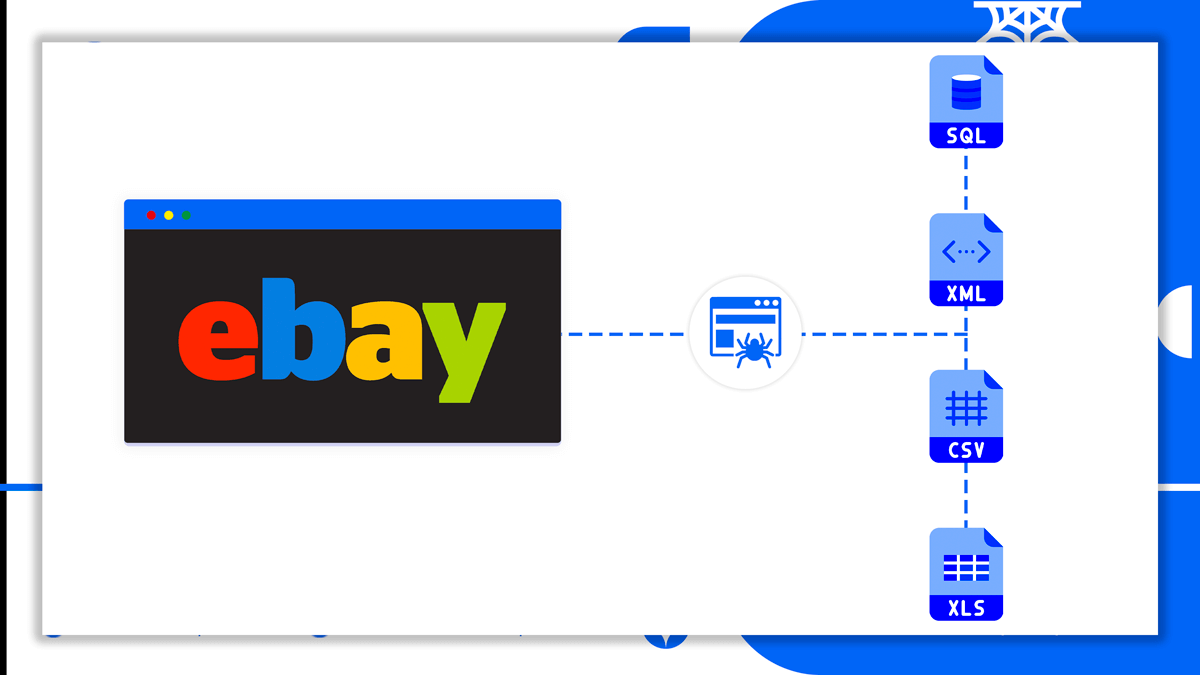 eBay scraper is an automated way to search for particular, tailored data on a website. An online scraper browses HTML, or hypermarket text language, for the specific statistic or set of information you're looking for. We, as humans, can decipher this language, but it is more difficult for us than it is for a digital bot. Consider how difficult your high school French class was, then multiply it by a factor of 1,000. Let's imagine you need to locate every single Nike sneaker that is currently being auctioned on eBay.
A scraper will gather most of that information and compile it into a single document that you can go over right away or later. Scraping is a quick method of researching any website. Consider how much time and effort you spent collecting information, and then consider what you can do with the time you saved by using eBay web scraping.
How to Scrape eBay?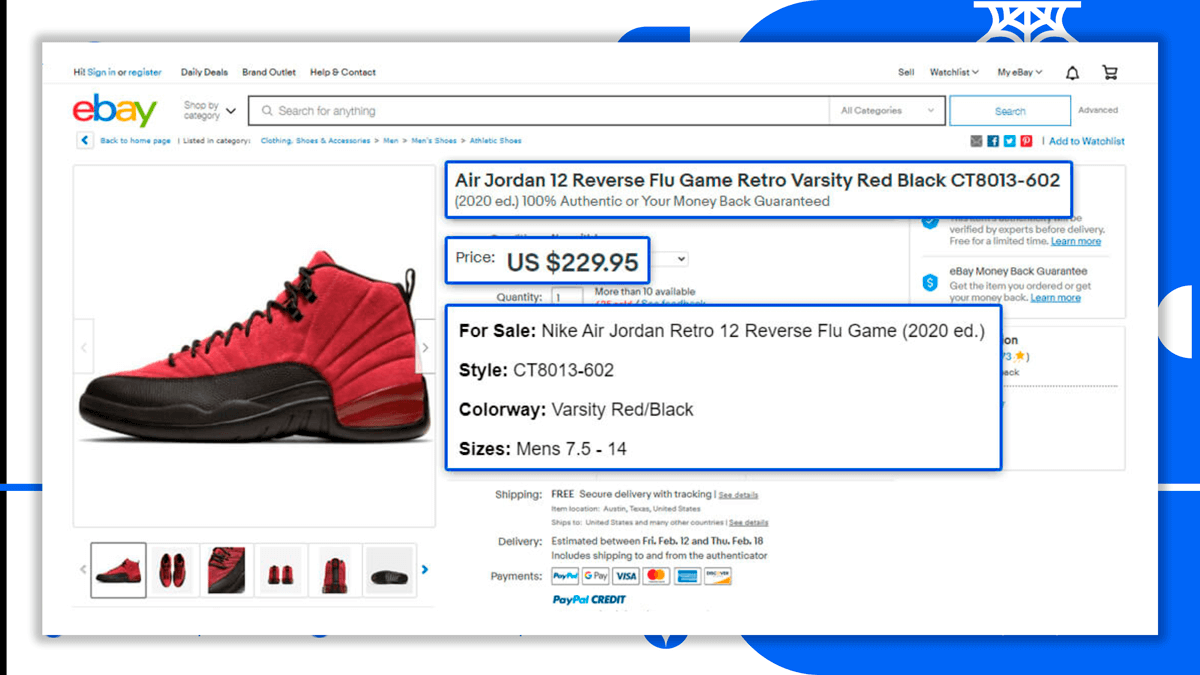 It is possible to scrape eBay by buying a web scraping tool from a reliable online service provider. Scraping the internet by yourself is a complicated process and requires some skill and effort. When you buy a web scraper from a trusted company, you will increase the chances of searching the data and automating the whole process.
You should also be aware that while there are free scrapers available on the internet, they cannot be relied upon. Although free things are appealing, it is usually too good to be true, as we have all discovered at some point. In a digital universe crowded with items claiming to be the best version of something, putting your trust in a hired scraper is the safest option to take. Remember the pointers above, and you'll have no trouble scouring eBay for information on your favorite bike model or the current price of a portable generator you've had your eyes upon.
3 Reasons to Use eBay Scraper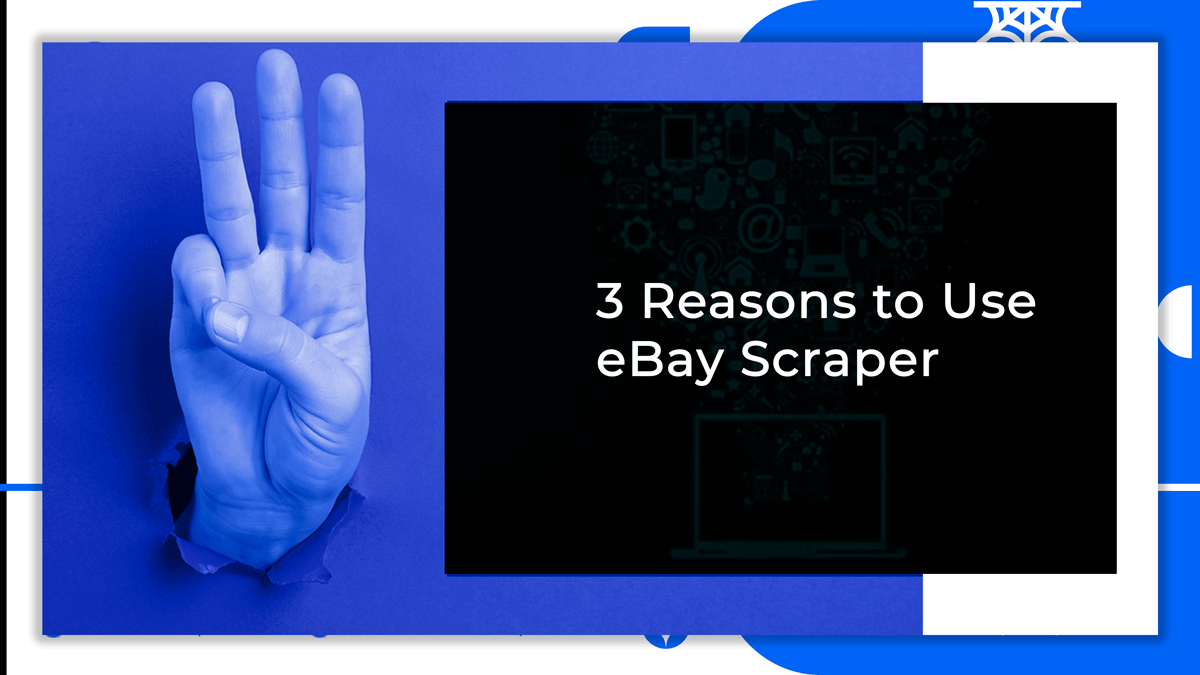 As we have discussed what an eBay scraper is, now we will discuss why eBay scrapers are a useful tool. For whatever reasons you are scraping eBay, here are a few ways you can employ a web scraper.
1. Custom and Market Research
Understanding the consumer is essential for a successful company since it allows you to enter the minds of people who may be considering acquiring the same or similar products as you. A web scraper can collect all of a product's reviews, looking for good or negative feedback as well as star ratings. You can also use the scraper to examine how many people are viewing a specific product, which is an indication of its popularity and potential quality. You can drive your buying and/or marketing decisions in a fruitful direction after you have a good understanding of what the broader population is saying.
2. Price Monitoring
Rather than a corporation website, eBay has always felt like an online antique store, a place to find high-quality things directly from sellers. Although a large percentage of products on eBay are brand new, the process still feels more personal. An eBay price scraper will offer you actual prices on all of your favorite items, making purchasing decisions much easier. Checking to price on eBay is also a great way to gain a leg up on a major competition for those of you in the marketing and advertising field. It enables your business to price match and goes above and beyond.
3. Increase SEO
SEO, or search engine optimization, is the process of acquiring more exposure for your website in order to increase traffic. One strategy to do this is to increase the density of keywords and key phrases on your page. Understanding what words and phrases are being used to describe a product is critical to branding a company and, as a result, to helping your firm rise in Google search results.
The higher you rank on Google or the other web browser, the more likely it is that a customer will visit your site and convert their interest in a company into a sale. An eBay scraper can search the appropriate website for phrases that are related to the goods and services you supply to your customers.
Jobs that Benefit from eBay Product Scraping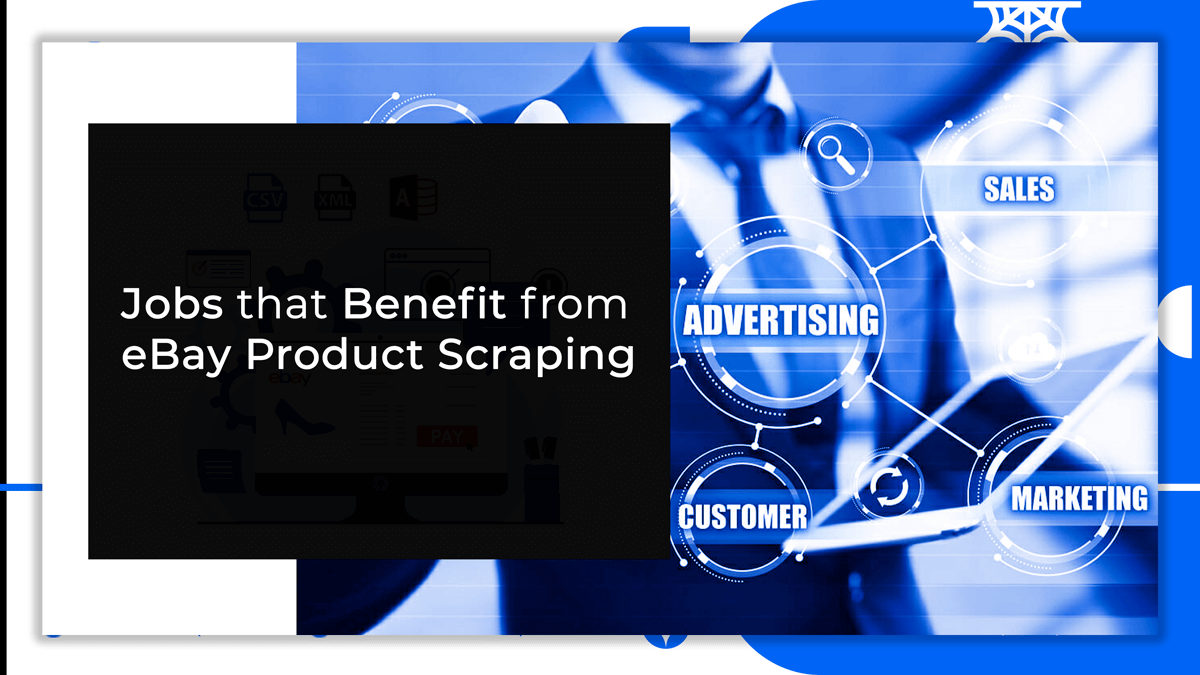 Marketing/Advertising
Web scraping is extremely beneficial to marketing and advertising professions. Promotion and advertising teams really have to know as many as humanly can with their target audiences, consumer opinion about their brand and competitors, and the pricing points of any given product in order to do their jobs properly.
Having this knowledge simplifies the process of creating great content and stunning design. They know who they're talking to, what they want to hear from companies, and, more crucially, what they don't want to hear from corporations. Because market research is done for them with the help of a web scraper, marketing, and advertising teams may devote more time to idea generation.
Sales
Making a sale necessitates the use of pricing. Consumers and purchasers want to know that they are receiving the greatest deal possible without having to jump through so many hoops. Scraping is beneficial to sales teams because it enables them to observe how eBay sellers brand their products, what customers are prepared to bid for those things, and how long those products have been "sitting on the shelf."
Not just that, but many pages will tell you how many individual products were sold in a given period. So, if eight of the generators you're interested in have sold in the recent 24 hours, it's a good sign that they're a high-quality item offered at a reasonable price. An eBay data scraper compiles all of the information it discovers into a single document, which sales teams can go to whenever they need it.
Conclusion
Although shopping has many advantages, it does necessitate delicacy. Without such a planning process, you may end up with an expensive object you didn't want in the first place. All that an eBay scraper has to offer can assist marketing teams, salesmen, and online lovers alike. Allow Scraping Intelligence to handle the time-consuming work of determining prices, getting consumer feedback, and improving SEO.
Looking for the reasons why to scrape eBay?
Contact Scraping Intelligence, today!!