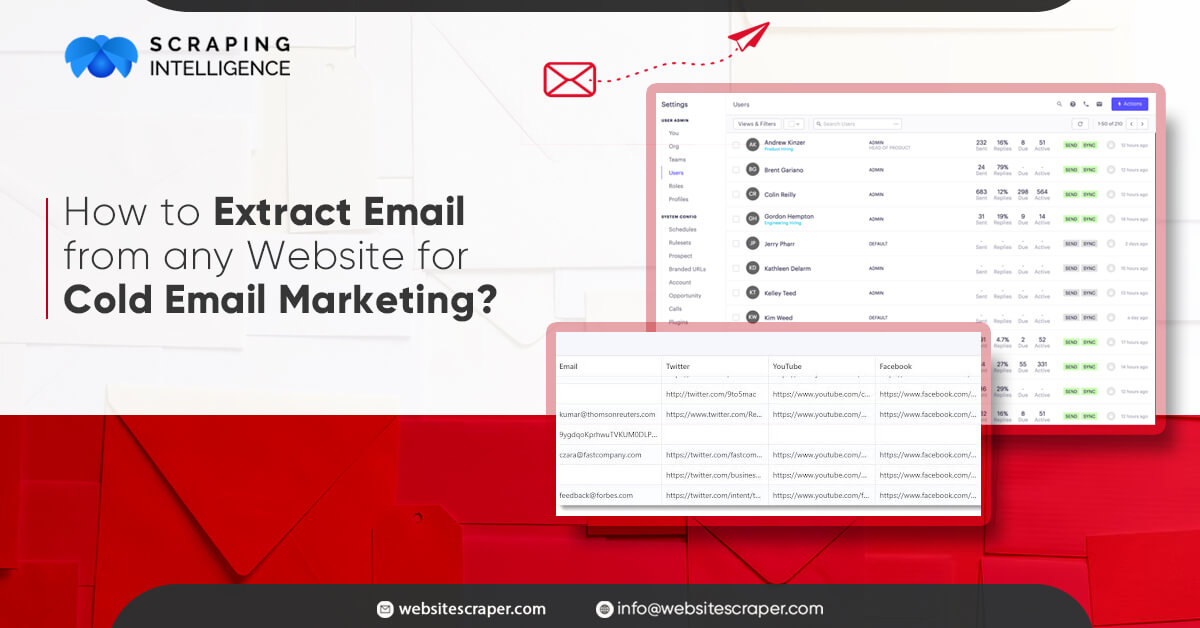 An Email scraper is used to extract emails and social media profiles linked with any website easily.
Cold Email Marketing
Cold emails are all about establishing relationships with potential customers. They have no idea who you are. So the idea is to first learn something about the folks you're trying to reach out to and establish a relationship. You'll never run out of cold email templates with Google.
Here is the small summary of cold emails:
Personalize the message for the recipient.
Validate your worth.
Assist your listeners in their suffering.
Keep it simple and short.
What Does the Email Extractor Do?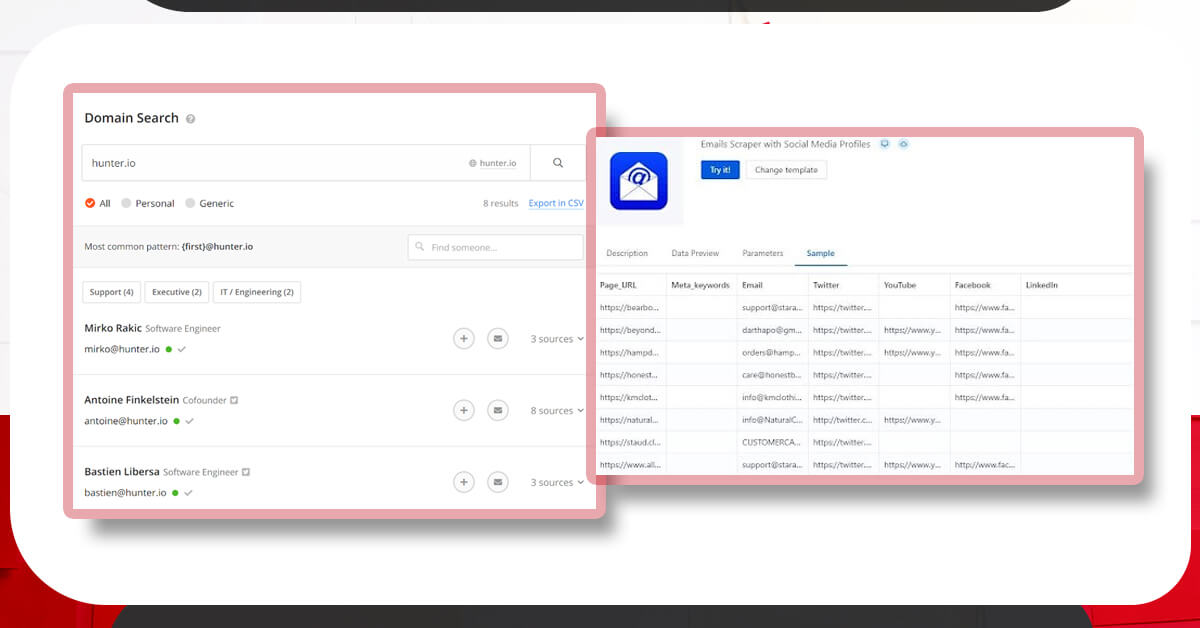 Scraping Intelligence is no-code web scraping tool. Scraping Intelligence will assist in building web scraper with the help of programming languages. We also deliver pre-built scrapers among which one is Email Extractor.
The data scraped by the email scraper is presented in the table above.
The scraper will assist you in retrieving email addresses and social media profile links associated with a set of URLs.
This is a set of criteria for matching and identifying particular strings in text, in this case, the HTML source code. If the web page has an email address or a link to a social media profile, the scraper will identify it and retrieve it for you.
Process of Using Email Scraper
Download Email Scraper.
Signup for the account
Launch the client and use the search box to look for "email scraper."
Click "Try it" after entering the email scraper.
Paste the list of URLs from which you'd like to receive emails and social profiles.
Run the task and save the results to a spreadsheet for later analysis.
How to Leverage the Email Extractor?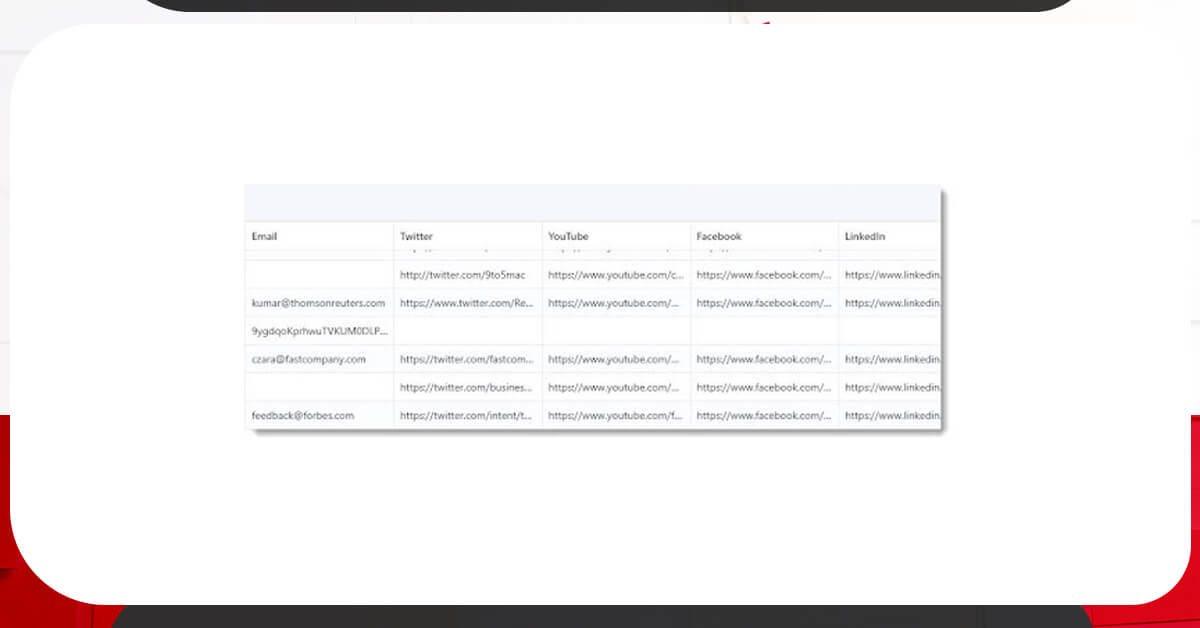 Get the list of the target URLs and submit it to the Email scraper, and you will get a contact list to initiate my reach out.
There are various websites to search out business partners or sales prospects. Websites such as Yellow pages, Yelp, Google Maps are known for these things.
If you are traditionally scraping email addresses, then below given is the method how you will use it.
Personal information includes an email address. Web scraping can be problematic when it comes to using personal information. Ensure your email scraping and subsequent actions adhere to GDPR guidelines.
It's against the law to send marketing emails to people who aren't on your mailing list (CAN-SPAM Act). As a result, you should personalize your emails for each recipient. Instead of making it a bulk commercial gesture, use cold emailing to create personal relationships.
Cold emailing done incorrectly can be harmful for the organization.
Web scraping is utilized in a variety of businesses. It allows you to import web data into a spreadsheet for further analysis and application.
Web scraping is used by professionals to obtain product data from e-commerce marketplaces, social media data from numerous platforms, news, and content from the press, in addition to emails.
They're used in a variety of situations.
Market Research
Product Research
Competitor Research
Academic Research
Aggregator Research
Sentiment Analysis
Email harvesting with Scraping Intelligence is the method of fetching data in an automated way.
So, if you are looking to scrape Email from any website for cold email marketing, you can contact Scraping Intelligence!