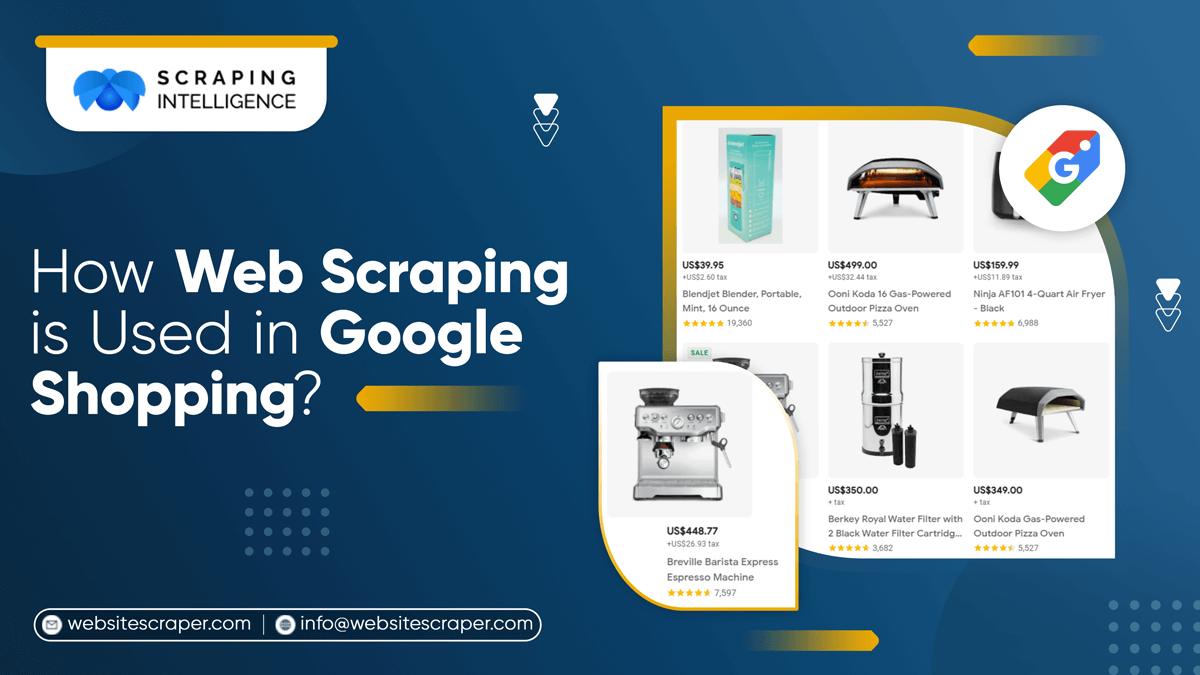 Google Shopping is an excellent place to start when it comes to marketing your online store and increasing sales. If you're a beginner, you should use a web data extraction tool to observe and understand how your competitor's brand and advertise their products from the Google Shopping web scraping tool.
Reasons Behind Using google Shopping for E-Commerce Business
The conversion rate for Google Shopping is high. Because Google Shopping only attracts customers who are interested in making a purchase, this is the case. For example, a user wants to buy her mother a pair of running shoes as a birthday present. And she will start looking for "running shoes," on Google then providing all pertinent product information. In a matter of seconds, users may compare costs and features.
Google Buying not just to make buying easier for customers, but it also allows businesses to better match marketing campaigns to their target audiences. It's no surprise that Google Shopping has grown in popularity among e-commerce firms. If you can make the most of it, it's the most effective way to increase your sales.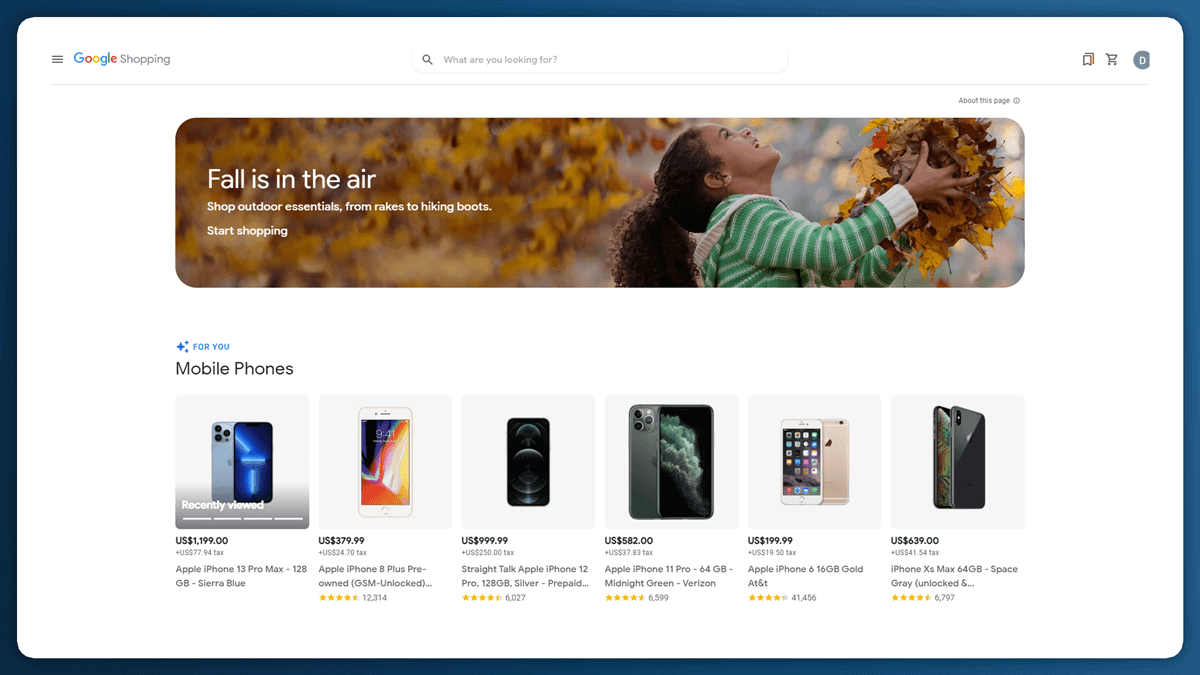 How Does Google Shopping Work?
To get the most out of your Google Shopping promotion, you must grasp its operation. Following official instructions, it becomes very easy to get started with Google Shopping and set up your account in the Google merchant center.
We're ready to sync your online stores after you've set up your account. When the appropriate product search result kicks in, your product information will go online via Google Shopping scraper.
Google Shopping utilizes an auction contract system and a quality score for product pages. As a result, for Google Shopping to award your campaign ad the top spot for a certain search result, you must:
Offer bids that are greater than those of your competitors.
To enhance the CTR, develop a conversion-magnetic listing description.
For the most part, they have no idea how to launch an effective campaign. In this case, the simplest approach to get started is to observe how others, particularly your competitors, sell on Google Shopping.
Why Use Web Data Extraction?
Scraped data from Google shopping delivers a wealth of information that can be used for your brand promotion. There are various product monitoring platforms available on the market.
However, investing in these fancy monitoring technologies before testing out an effective marketing approach and becoming ready is a waste of money. The majority of monitoring systems are geared for established online firms with vast product lines distributed across several channels.
This is where data extraction of Google shopping comes into action. It can automatically collect data from websites and convert it to a usable format for analysis, such as Excel. Furthermore, the optimization strategies are based on a sufficient amount of product data gathered through Google Shopping.
How to Scrape Google Shopping using Web Data Extraction?
Web data extraction necessitates a high level of technological expertise. Fortunately, there are online web extraction tools that are simple to use and allow anyone to extract web data in only a few clicks. Scraping Intelligence stands out as the most popular web scraping program for scraping Google shopping prices, and it's a no-brainer for newcomers. To collect information from most websites, anyone may modify and set up a scraper.
To use Scraping Intelligence to extract product details from Google Shopping, create a new task by clicking the add symbol in the right-hand corner and typing the URL into the field.
This has a built-in browser that should download the webpage so that we may point-and-click on it. The new edition of OP 8.X will instantly recognize the web page and identifying relevant fields.
Click "Save Setting" after following the guide's advice. It'll create the process on its own.
To begin the extraction process, click "Start Extraction."
Depending on the number of listings, it may take a few minutes. After it has finished extracting, save the file as an Excel or CSV file.
We'll be able to examine the outcomes once we have enough information. You can also create graphical charts to intuitively visualize the data.
What Can You Get to Know from Competitors?
The Lower Price Enhances CTR
Competitive pricing will always generate a higher CTR, allowing Google Shopping to push your products to the top of the search results more frequently. And the impression you make will boost your click-through rate. There is, however, a limit to how low you can go. That's why keeping an eye on your competitors' prices might help you stay competitive.
Do Not Mess Up with the Rock
Keep an eye on key companies such as Amazon, Target, and Walmart. If a product has a lot of major players, don't try to outbid them by increasing your bids. Instead, you can choose a niche product on which they are unlikely to bid aggressively.
Optimize the Image's Quality
In Google Shopping, product photos are not required. A good image can persuade more people to click. Your photograph should be clean and straightforward. In this regard, keep in mind that you may want Photoshop expertise to improve the appearance of your images.
Focus on Promotional Text
If your conversion rate lowers, your competitors are most certainly running specials. Promotional texts are more enticing, resulting in a higher CTR. Seasonal promotions, such as "Winter Blowout Sale," are an option.
Even a slogan like "Free Delivery on All Orders" can help you attract more clients. Sneaky businesses, on the other hand, will cut their prices by charging buyers for shipping.
Some clients were unaware that they had paid for shipping from their own pockets and became furious subsequently. Simply ensure that customers are well-informed about the specials and will not cause any problems.
Conclusion
Although Google Shopping is simple to use, you must be proactive and vigilant. Other Google information, such as Google Play Review, has the same effect. It's like going on a blind date with Google since there's so much information to choose from. Web data extraction is your golden standard for automatically keeping track of your competition with no effort. Automate your market strategy so you can concentrate on achieving a competitive advantage when the opportunity arises.
For any queries, contact Scraping Intelligence, now!!