Zomato Restaurant Data Extractor
Zomato restaurant data extractor is the best scraping tool for extracting restaurant data for any purpose, such as marketing or prospecting. By adding URLs, you can quickly export required restaurant data. This software can be beneficial to companies that want to market their products or services to eateries.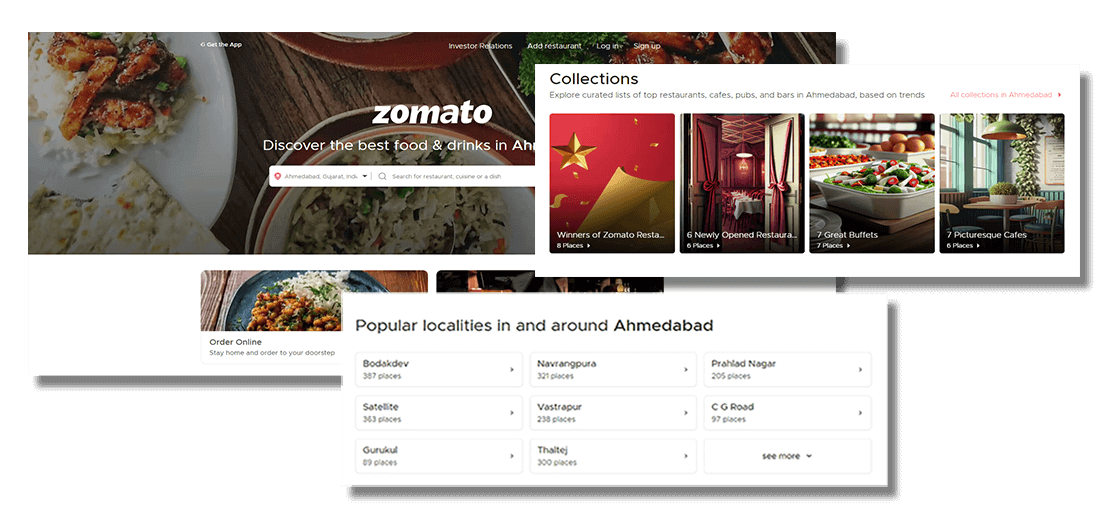 Zomato Restaurant Data Feed Includes
Extracts important data from Zomato Restaurant ID, Restaurant Name, Address, City, State, Postal Code, Country Code, Aggregate Ratings, Cost, Cuisines, Email ID, Highlights, Latitude, Longitude, Menu, Opening Hours, Order Menu, Phone, Price Range, Review, Votes, and Website
Procedure to use and Try Free Crawlers
The crawlers are 90% ready to work. With a few clicks, it becomes as easy as copying and pasting the content.
Step 1: Initiate Advance Search
Provide search queries for any business search result URLs for scraping any restaurant data from Zomato website and app.
Step 2: Downloading
You can download the data in any required format such as Excel, CSV, MySQL, MS-Access, XML, MSSQL, HTML Files
Step 3: Scheduling the crawler
Schedule the crawler on an hourly basis, weekly, or regularly to stay updated with restaurant data on Dropbox.
Data Extraction using Zomato restaurant data scraper
Scraping Intelligence offers the Best Zomato Scraping Data Scraping Services for extracting restaurant data from Zomato. It's easy to get the finest restaurants, cafés, and bars listing data using our Zomato data scraper. As a professional Zomato restaurant data scraper service provider, we mine all the necessary restaurant data from Zomato. We are capable enough to extract the Zomato database for you as per your requirements. Just give us one chance to fulfil all your requirements as well as get the finest quality scraping services.
Functionality of Zomato restaurant data scraper
We frequently update data from Zomato to make sure that you always get the newest data. By scraping data from over 1 million restaurants globally, we make the data accessible for services like online ordering and table reservations. Our committed Zomato data scraping services spend additional time on the food, which is revealed directly for a better dining experience using Zomato data scraper.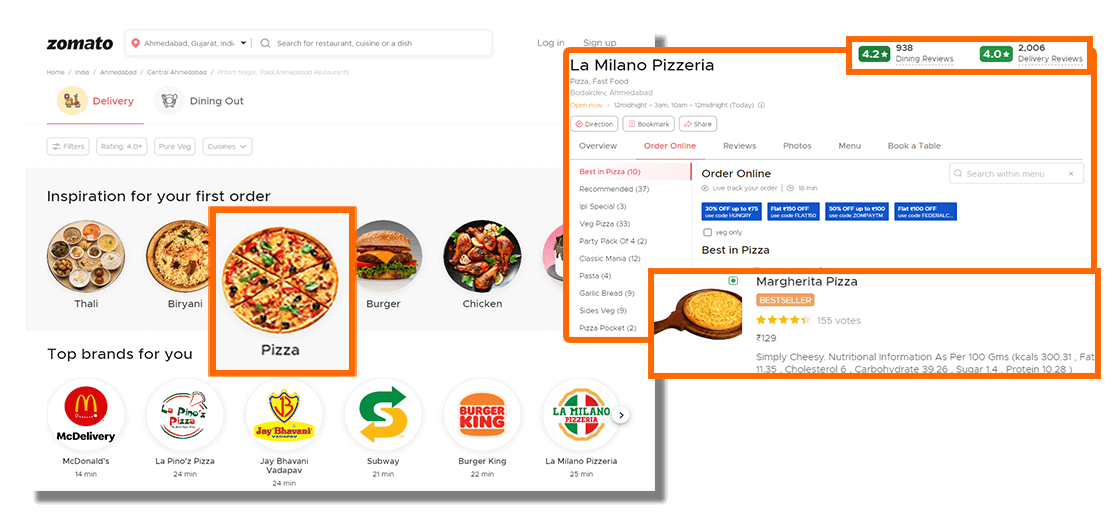 Benefits of Zomato restaurant data scraper tool
Ready-to-use Zomato Data Extraction Tool to get started instantly.
Highly supports Basic, Premium & Recruiter accounts
Automatically remove duplicate Restaurants, cafés Listing.
Easy to use tool | Quick Learning curve and right to the point.
Requires minimal user inputs.
Compatible with Microsoft XP/Vista/Windows 7/8
Our Zomato scraper can be helpful for the people that want to create business directories or want to do restaurant research & analysis.
How will the Output Data look Like?
Extract data can be populated in various forms such as Excel spreadsheets, CSV, MySQL, MS-Access, XML, MSSQL, Text & HTML Files
| Id | Restaurant Name | Address | URL | rating | reviews | Phone no |
| --- | --- | --- | --- | --- | --- | --- |
| 1 | Diggin | Shop 1 8.2 Sri Fort Road Opposite Gargi College, Anand Lok New Delhi | https://www.zomato.com/hor/digginanand-lok-dehi | 4.5 | (4.937k Reviews) | 011 27478918, +91 9350605566 |
| 2 | Ever Bake | B-2, Central Market Shalimar Bagh, New Delhi | https://www.zomato.com/verbak | 4.0 | (11.5K Reviews) | +91 8588800843 +91 9821448343 |
| 3 | Pizza Live | 94, Block D, Shaheed Sukhdev Marg, NIT 5. NIT, Faridabad | https://www.zomato.com/no/pizza-live-nit-faridabad | 4.2 | (1888k Reviews) | +91 9953505696 |