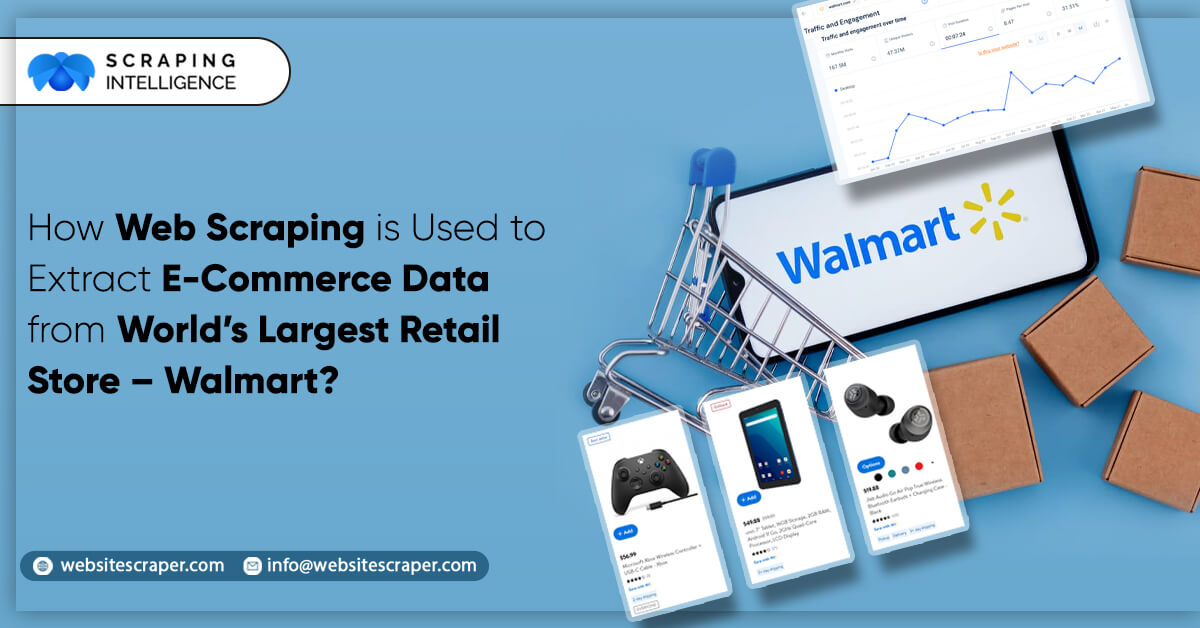 As of July 2021, Walmart had 20,000 outlets in 28 countries. It remains the world's largest retailer, with Amazon accounting for more than half of all sales. While it is not a new company, it was created in 1962 and has stepped up its technical efforts, ushering in a slew of new entrants into the field. It's also one of the most data-driven companies, with data-driven decision-making allowed in boardrooms.
It started building the world's largest private cloud in 2021, capable of processing 2.5 petabytes (2500Tb) of data each hour. To deal with this massive data, it has also developed a Data Café analytics center in its Bentonville, Arkansas headquarters. This hub can transform, display, or use almost 200 internal and external data sources, as well as 40 petabytes of transactional data, to construct models. The firm has been able to spot trends and make faster decisions by decreasing the time it takes to crunch data from weeks to minutes, reducing the time it takes to apply data efficiently.
Big Data and Walmart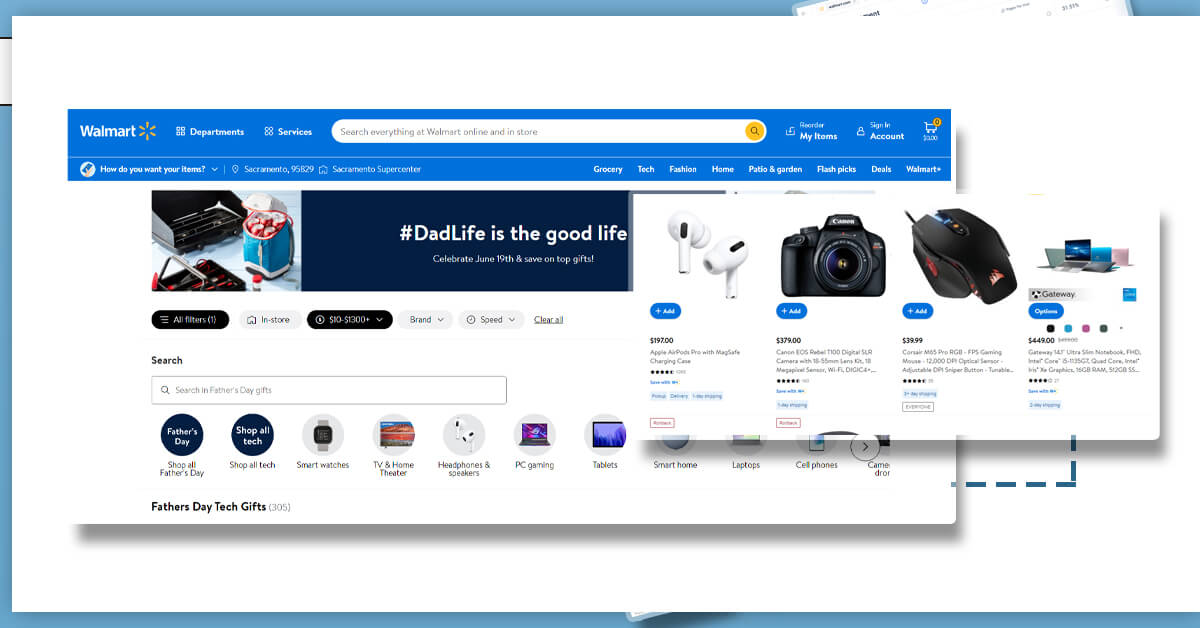 E-commerce sites and merchants typically use internal and external data sources for dynamic price control (competitor data). While this is the primary (and often only) use case for most businesses, Walmart uses its data sources for a number of objectives.
Make Your Shopping Experience Unique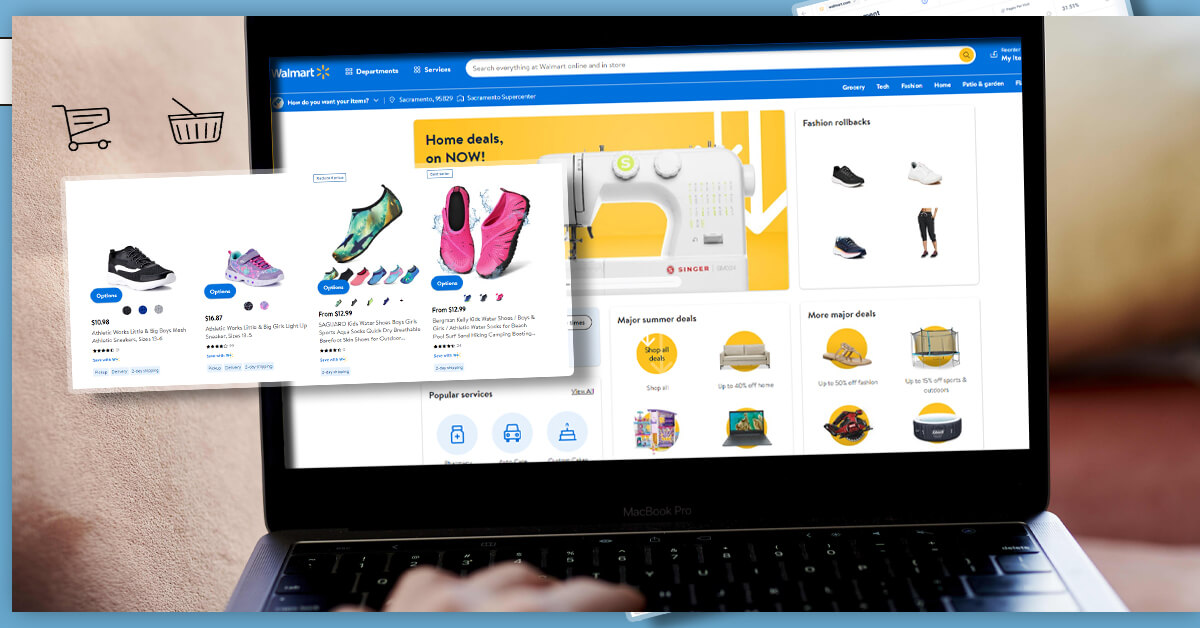 Walmart leverages your previous purchase history to highlight goods and discounts that may be more relevant to you, similar to how Netflix uses your previous viewing history to provide you with a personalized experience and recommendations. Client involvement and, in many situations, larger purchase quantities are aided as a result of this.
Managing the Supply Chain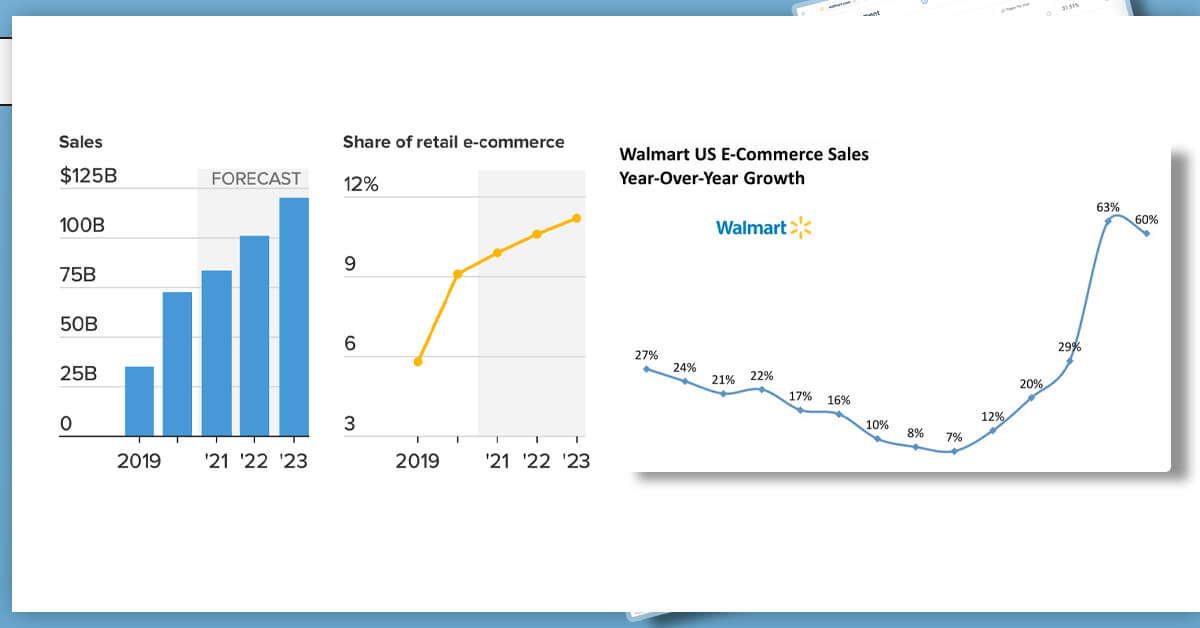 Everything goes through a series of steps, each of which involves a different means of transportation. Walmart wants to optimize the supply chain by reducing the number of steps as much as possible and changing truck schedules to ensure that all of their cargo space is utilized. It even looks at routes and timings to see which one would allow customers to get their stuff as quickly as feasible.
Resupplying Pharmacies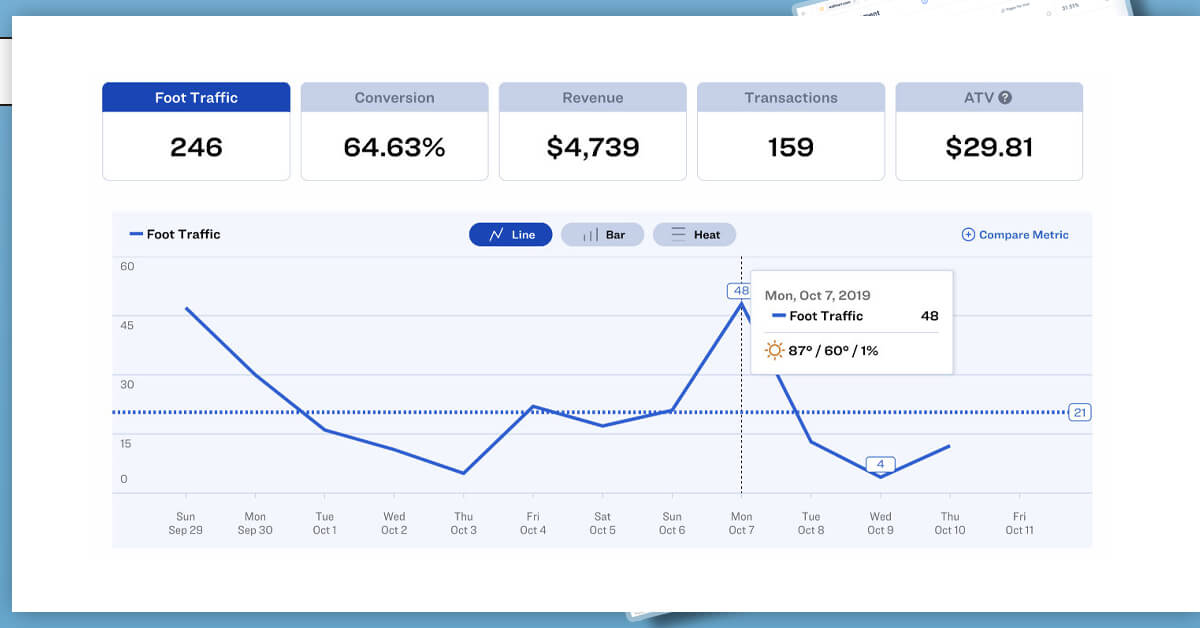 It uses internal and historical data to generate simulations and anticipate specific data points with a high degree of accuracy. Here are a few examples:
What time of day does the majority foot traffic occur in stores?
On the busiest days of the month or year, which pharmaceuticals are the most popular?
All of this information contributes in the efficient administration of staff and pharmaceuticals, resulting in less time spent filling prescriptions.
Enhance Your Product Selections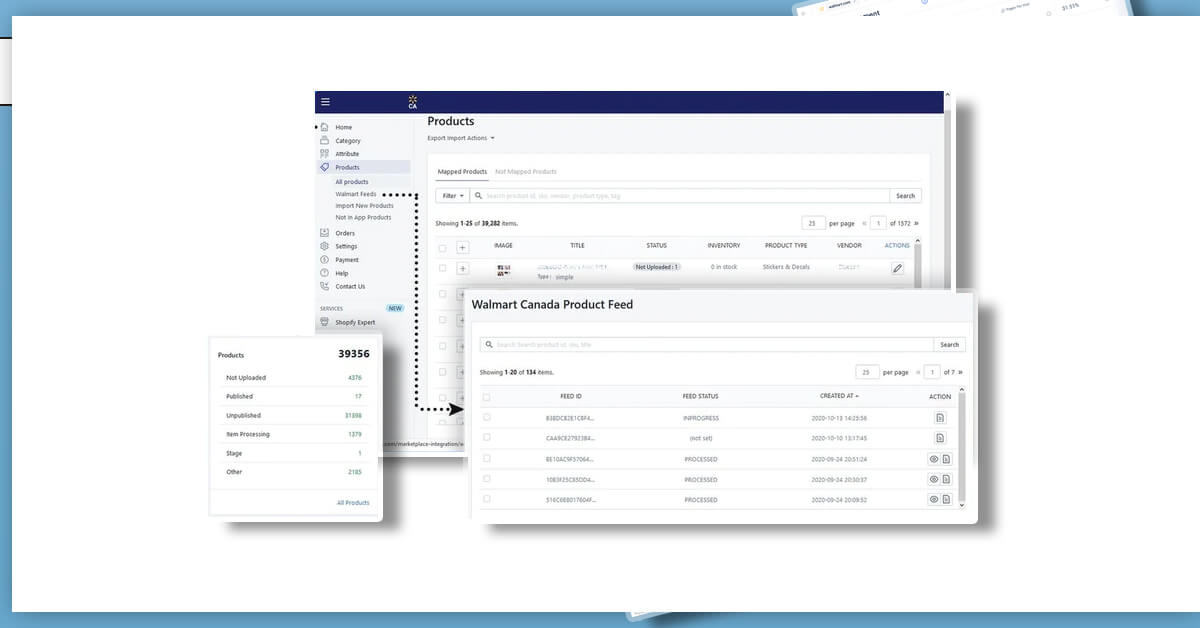 It uses data from both online and offline sales to guarantee that its stores and warehouses provide the finest selection of brands and commodities. It also wants to know which of its own brands clients like so that they may be made more broadly available.
Sources and Data Points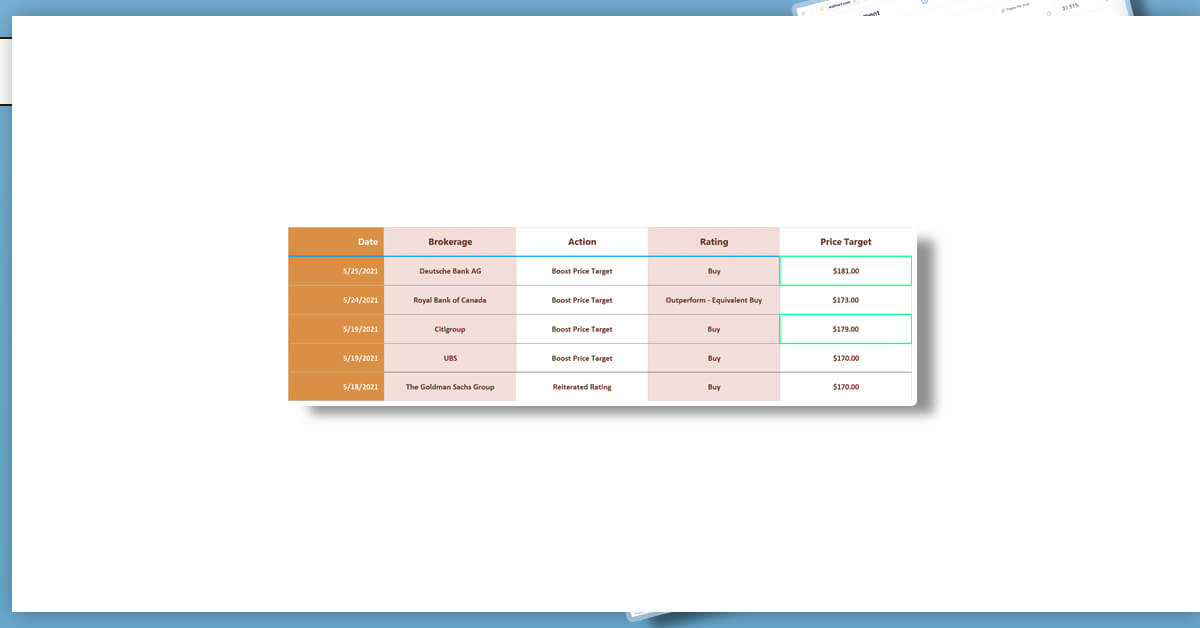 Using use cases to stimulate the public's interest in a topic is a great way to do so. The data points being acquired and the sources of these data streams are what we need to focus on the most.
Walmart has a large international presence as well as an online presence. As a result, it may gather data from a number of sources.
Every day, 245 million individuals across the world visit 10,900 physical businesses and 10 live websites.
Every day, 300,000 mentions and tags are posted on social networking sites.
Walmart recruits around 50,000 new employees each year, all of whom contribute to internal data that helps the firm improve its hiring process and improve working conditions.
145 million Americans, 60 percent of whom are adults, have customer data.
Walmart could utilize this massive data warehouse to analyze millions of keywords per day and place advertising based on them. It may also evaluate tens of thousands of objects, both for sale and not. As a consequence of all of this, it has been able to increase sales by giving consumers with what they want the most.
Walmart has even looked at how local events, weather, and social media impact customer behavior. Let's imagine a film is a box office hit, and the leading man wears a watch that immediately becomes popular among young adults.
Using Data Challenges to Create Competition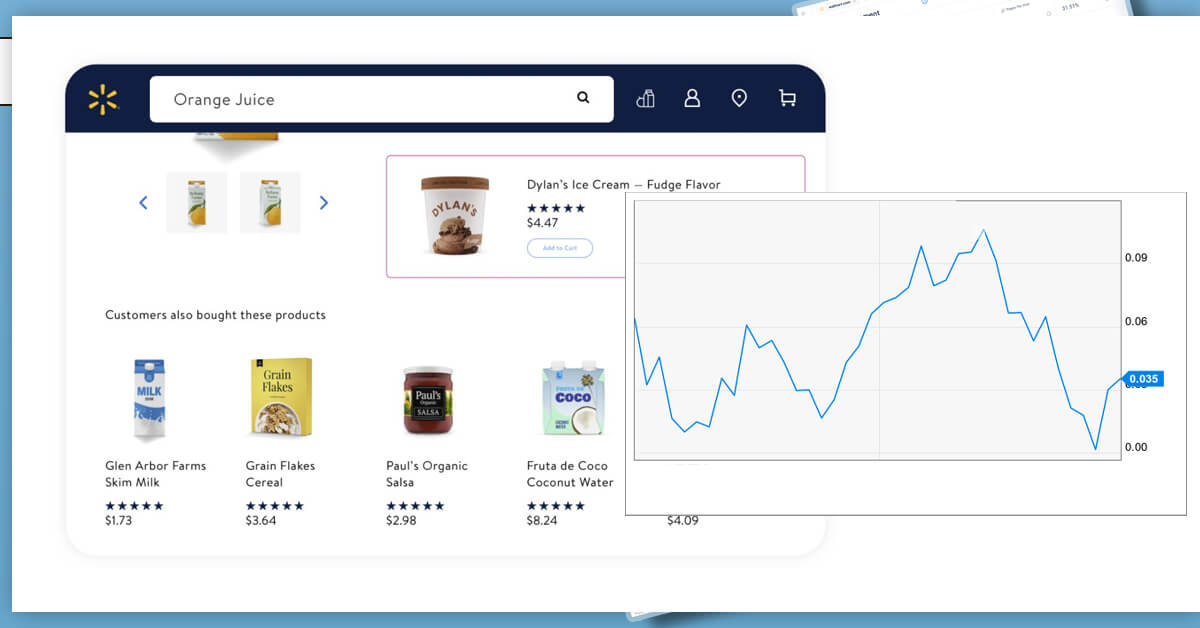 Every company runs into data challenges when dealing with new datasets or attempting to solve new problems using data. In 2014, Walmart seeks to find a simple way to forecast sales using a limited quantity of previous data. It held a competition on Kaggle in which it offered sales data from 45 real businesses in a variety of categories. Sales on special days and over the Christmas season were also mentioned in the report.
The Data Practices of Walmart are Being Implemented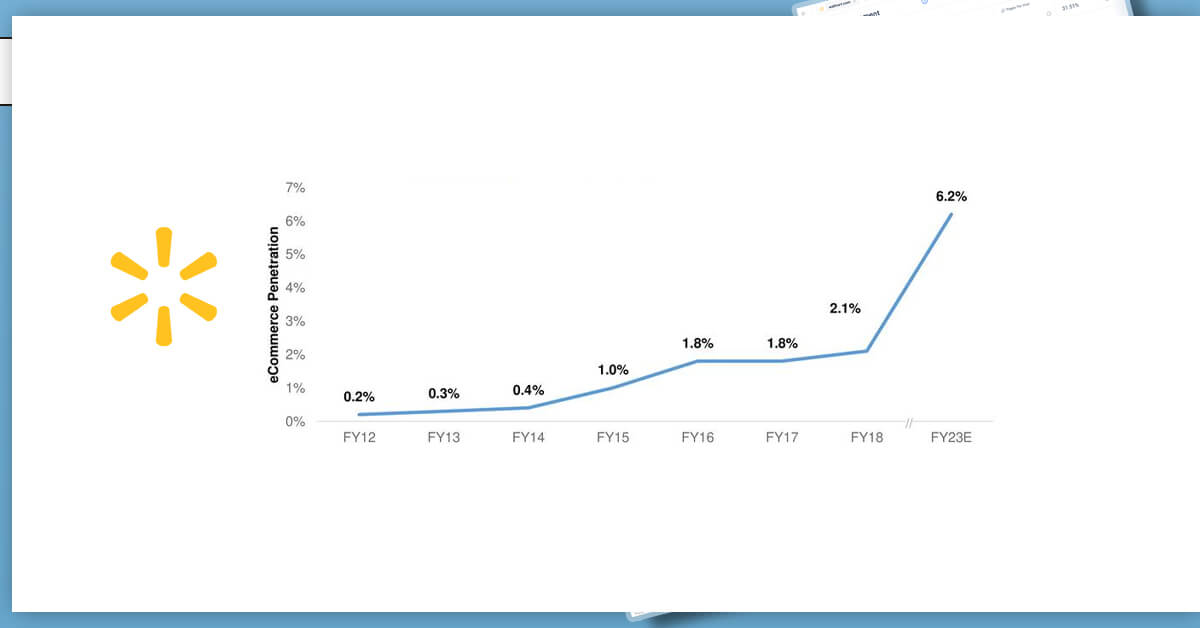 If you want to scrape Walmart product data or Walmart price data, you must first decide which department you want to concentrate on. Obtaining all of the data from all of the departments might be a daunting task. Scraping data specific to a specific geographic region is also a smart idea if you operate in that region. It would be a waste of time and computer resources to collect all of the data and then filter it.
Walmart Data Scraping might go you a long way, given the variety of businesses and departments it serves, as well as the number of things in its catalogue. If you followed Walmart's "data practices," you'd get a lot further.
Looking to scrape e-commerce data? Contact Scraping Intelligence today!
Request for a quote!