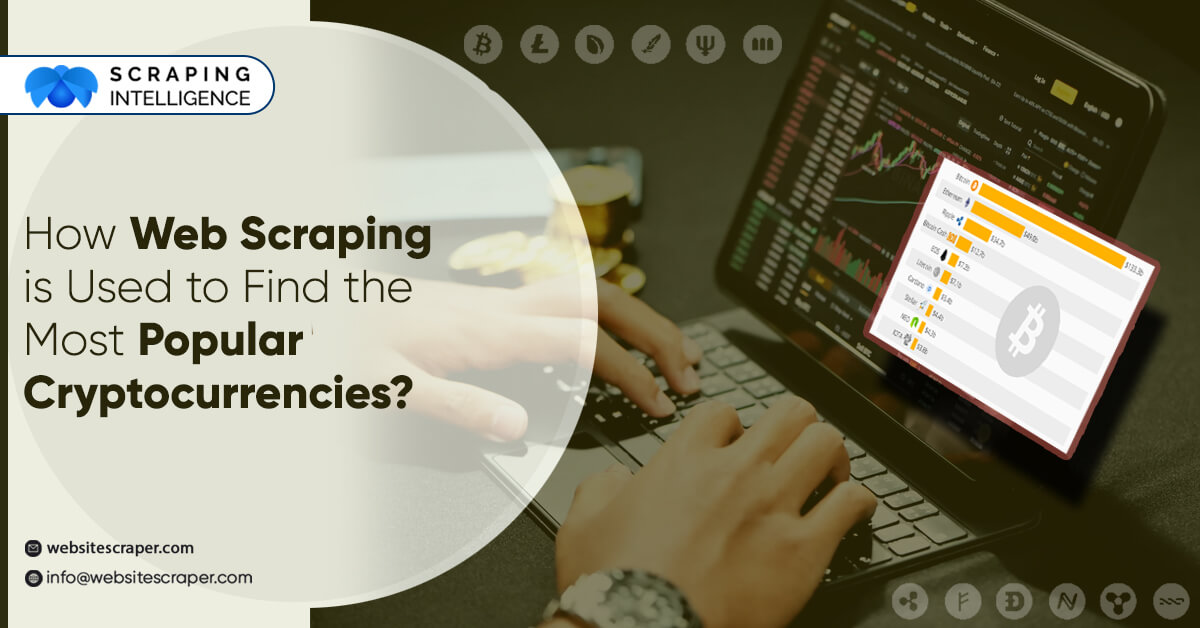 Cryptocurrency appears to be going at a million miles per hour on several occasions. Every day, a new cryptocurrency emerges that claims to be the next "to the moon!" crypto.
With advancing years, it's difficult to distinguish the difference between manufactured excitement and genuine discussions.
As a consequence, we have extracted the ten most discussed cryptocurrencies on r/cryptocurrency, among the most popular cryptocurrency discussion forums.
Which are the top 10 Cryptocurrencies on Reddit r/cryptocurrency?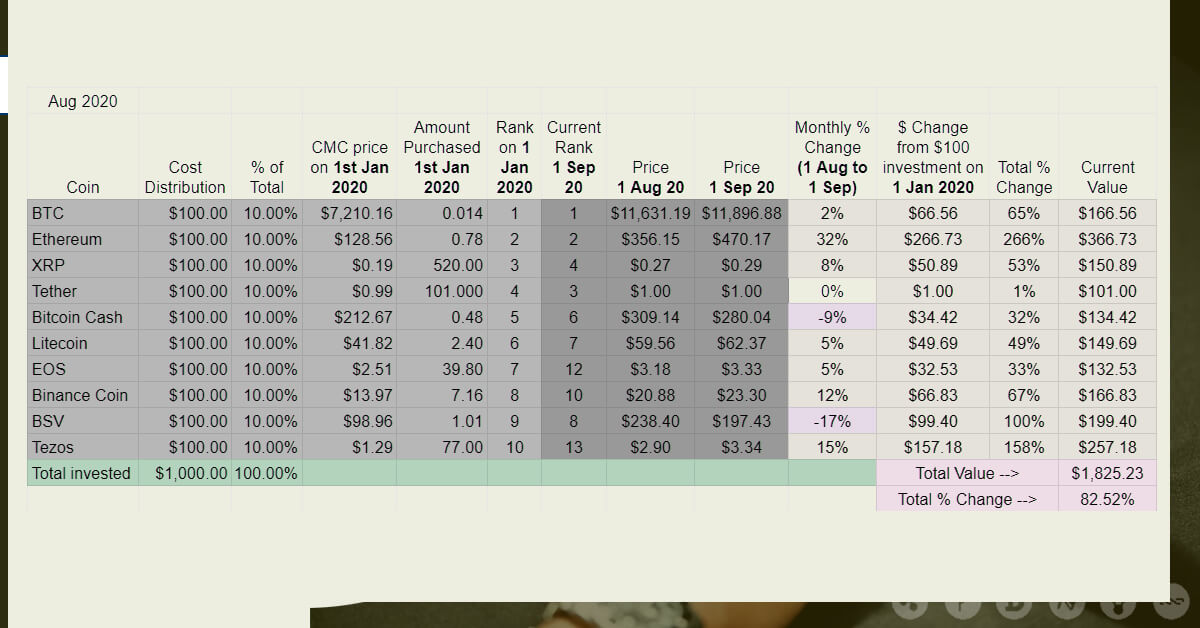 You will be able to scrape the Cryptocurrency information you need once after web data scraping services. The List was sorted by the number of times the currencies were mentioned in the post title and content. The number of upvotes and comments will also be considered.
While certain currencies received fewer devoted posts, they created substantially more discussion than coins that received more dedicated posts.
Below mentioned are the names that you must consider references of the coin names (Bitcoin) and Tickers (BTC).
Bitcoin and Ethereum
Shiba Inu
Cardano
Algorand
Tether
Dogecoin
Ripple/XRP
Solana
ChainLink/LINK
Bitcoin and Ethereum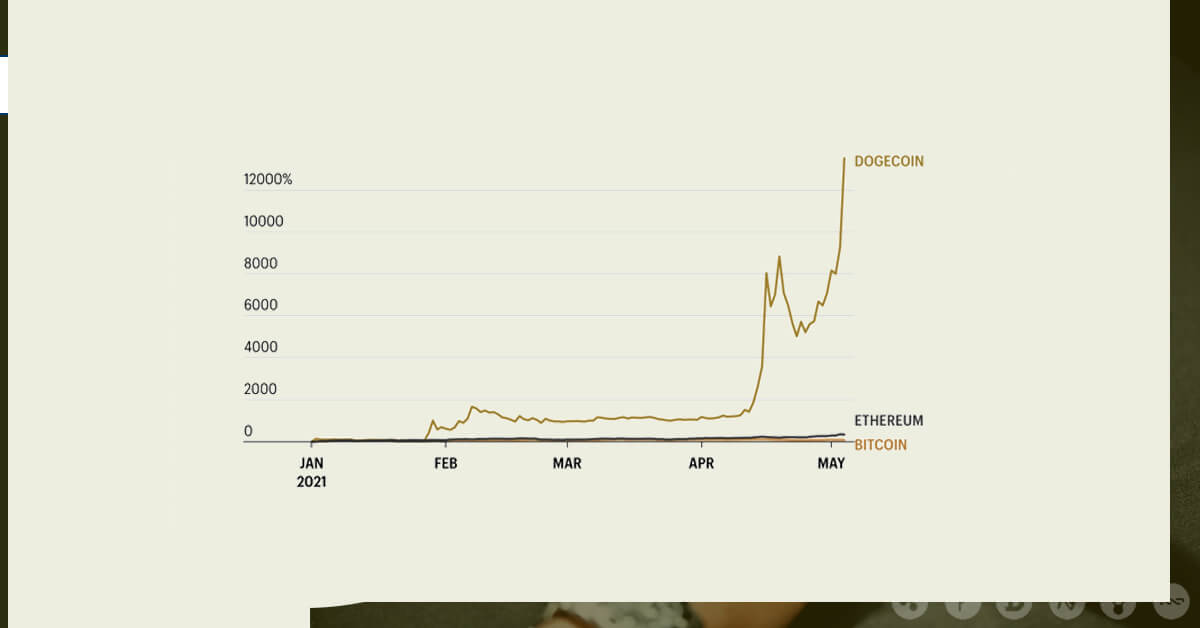 Bitcoin and Ethereum are the most talked-about cryptocurrency on r/cryptocurrencies. Bitcoin and Ethereum are the most talked about cryptocurrency on r/cryptocurrencies, which should come as no surprise. And besides, these are the two most valuable cryptocurrencies in terms of market capitalization, as well as the two most popular.
Despite their advancing years, both cryptos have a large amount of discourse. In all, 15.31 percent of the postings evaluated included Bitcoin in the headline. Approximately 3.5 percent cited Ethereum.
Whenever we look at text postings, we see that here is where genuine interactions take place. In 36.46% of entries, bitcoin is discussed. Ethereum was referenced in 19.09% of text entries.
We anticipate these two to dominate talks in the industry for the foreseeable future, with Bitcoin reaching new all-time high levels and Ethereum-based NFTs continuing to build up enthusiasm.
Shiba Inu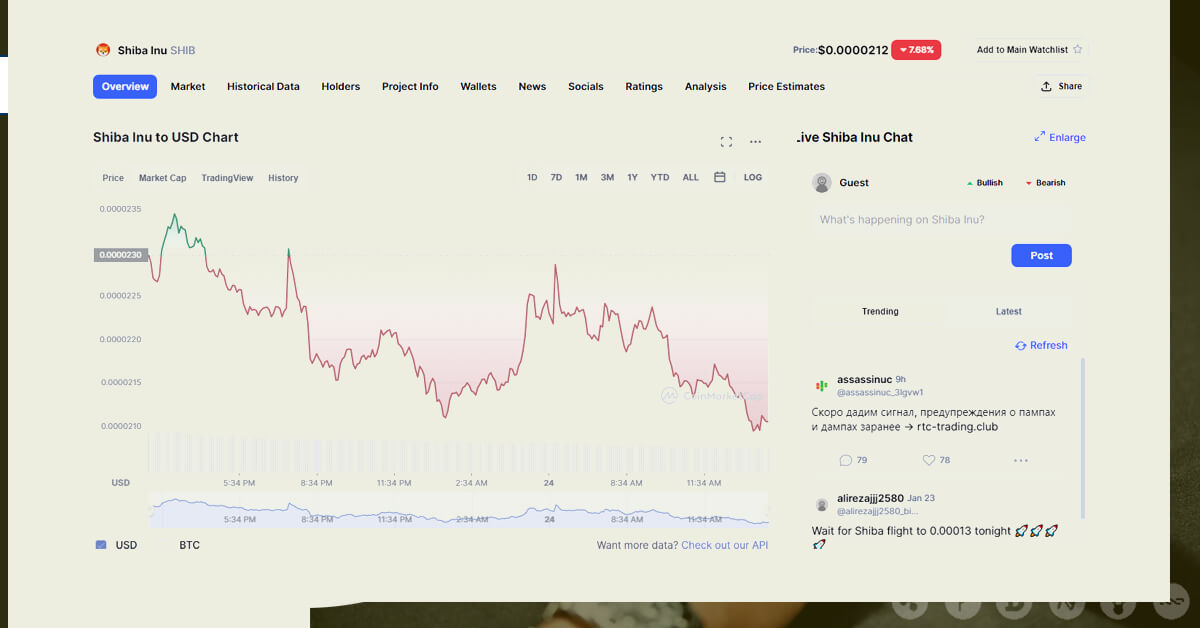 Surprisingly, the third most talked cryptocurrency on r/cryptocurrencies is just the 19th largest in terms of market capitalization.
Shiba Inu was created in the same manner as Dogecoin as a new meme coin. Even though it is just a year old, it has recently received a lot of attention owing to its rising price and meme status.
Not only is Shiba Inu far ahead of its market cap in terms of mentions, but the sentiment around it is largely positive.
These posts received almost 20,000 upvotes and 11,818 comments while being cited in just 1.42 percent of post titles and 4.24 percent of text posts. Indeed, postings on Shiba Inu's received just as many upvotes and comments as articles about Ethereum, with just a quarter of the upvotes and comments.
Shiba Inu-related posts received 22,641 total upvotes, compared to Ethereum's 22,797. Shiba Inu has a lot of conversational strength
Cardano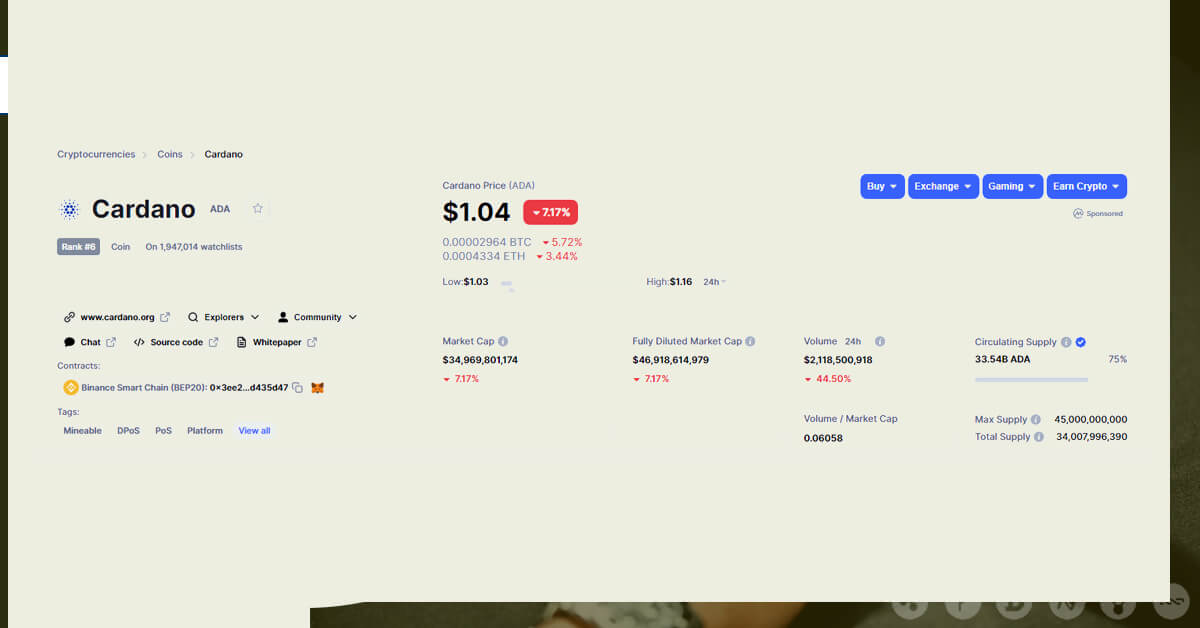 Cardano is the fourth-largest cryptocurrency by market capitalization.
Cardano has stayed popular given its age (6 years, which in the crypto world is a lifetime). Cardano is the most popular cryptocurrency that runs on a solid evidence blockchain.
In 1.23% of all post titles and 9.08% of all status updates, Cardano was referenced (higher than SHIBA). Cardano-related posts have also gotten a strong response, with a total of 10,050 upvotes and 4,740 comments.
Cardano is still a lucrative and popular cryptocurrency.
Algorand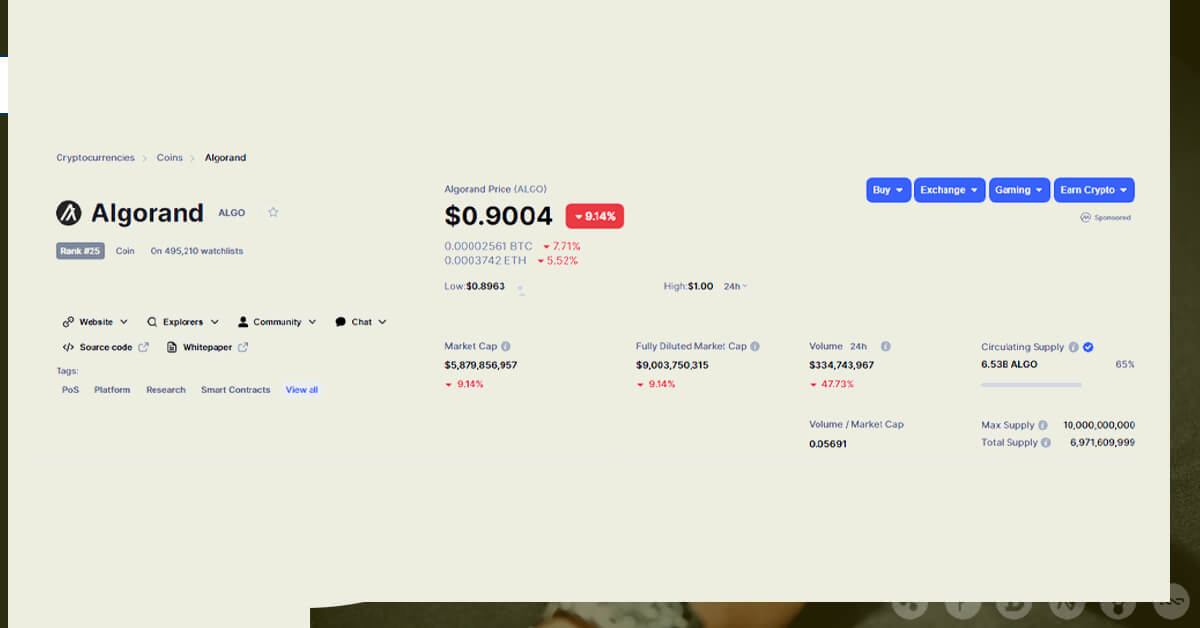 Algorand, the 20th biggest cryptocurrency by market cap, is now in a pretty contentious position (Technically, the coin name is just Algo while Algorand is the underlying platform, but alas).
While Algorand's posts received a lot of attention, they were not well-received. Algorand was referenced in 0.76 percent of all post titles and 6.26 percent of all text posts. These postings, however, received fewer upvotes and comments than some currencies farther down on the list. Tether, Ripple, and Dogecoin all received more upvotes, while Tether and Dogecoin received more comments despite having less devoted articles.
Algorand is a popular coin that is still struggling to gain traction.
Tether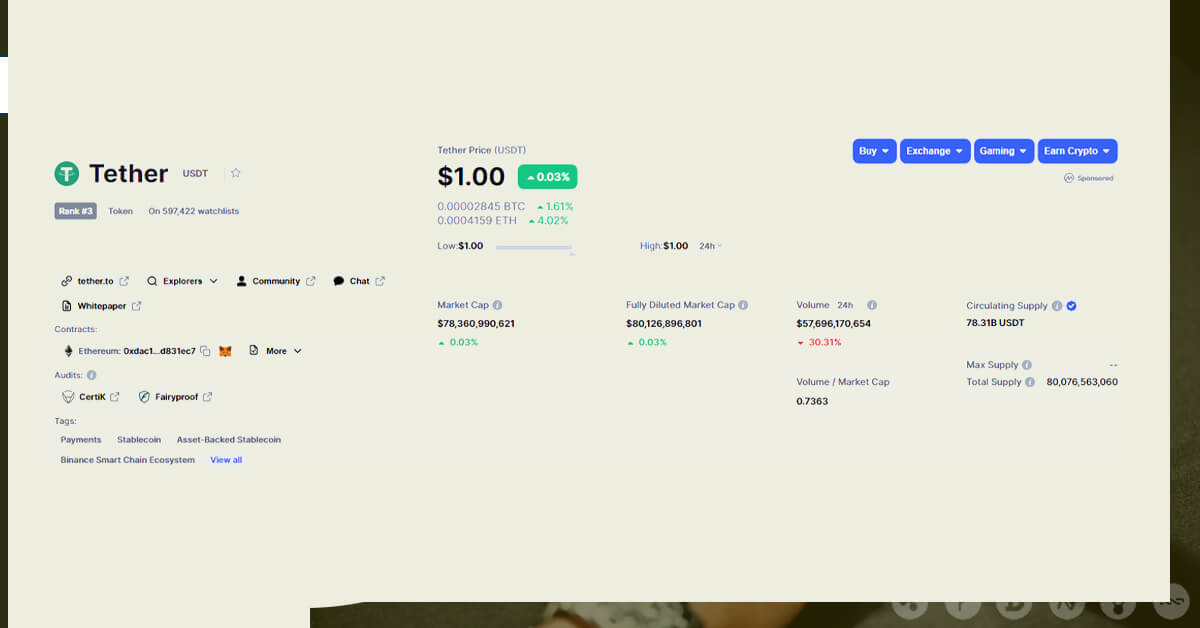 Tether is the fifth-largest cryptocurrency in terms of market capitalization. Tether, like Cardano, has a fairly consistent rate of upvotes and comments when compared to the number of postings.
Tether has about half the number of articles mentions, upvotes, and comments as Cardano. This is regardless of the fact that their market capitalizations are quite similar (70B to 69B as of the time of writing).
While Tether generates good emotion in the same way as Cardano does, it does it at a lower volume.
Dogecoin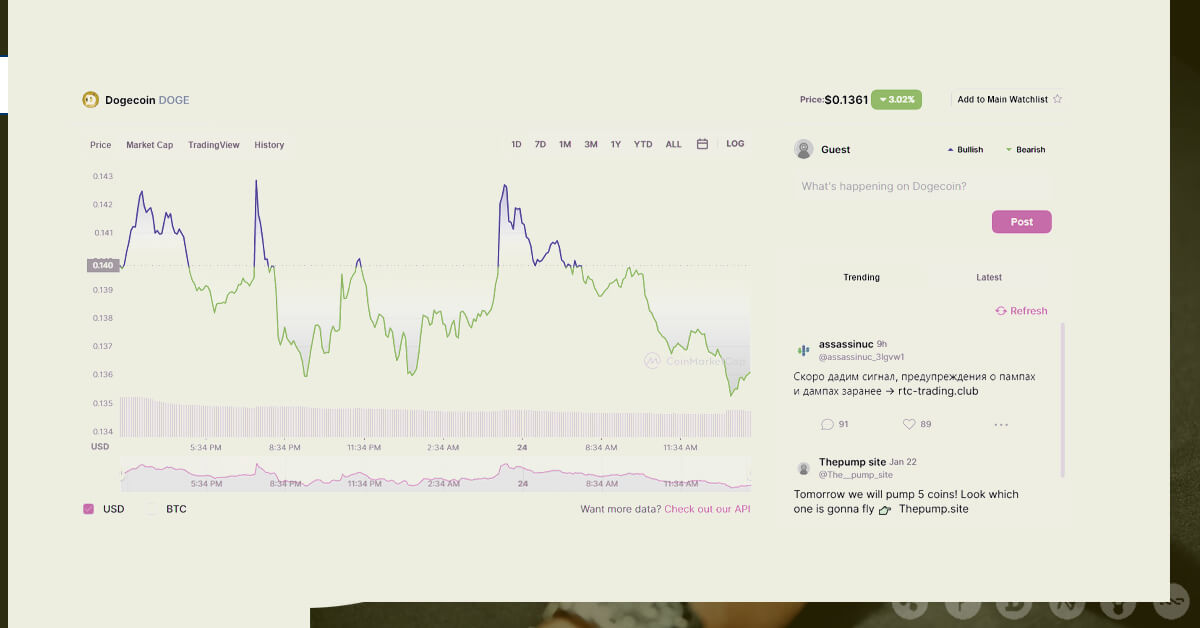 The cryptocurrency Dogecoin, also known as the original meme coin, is ranked #7. It is presently the tenth most valuable cryptocurrency in terms of market capitalization.
While Dogecoin was mentioned in fewer post titles than the other coins on the list, it got a massive quantity of upvotes and comments on r/cryptocurrency. As a result, it's now ranked #7 on the list.
It was referenced in 5.95% of all text postings, while being cited in only 0.57% of post titles. It also received 9,319 upvotes and 4,583 comments, which is higher than both Algorand and Tether!
Dogecoin is still quite popular, and it continues to spark a lot of debate in the cryptocurrency community.
Ripple / XRP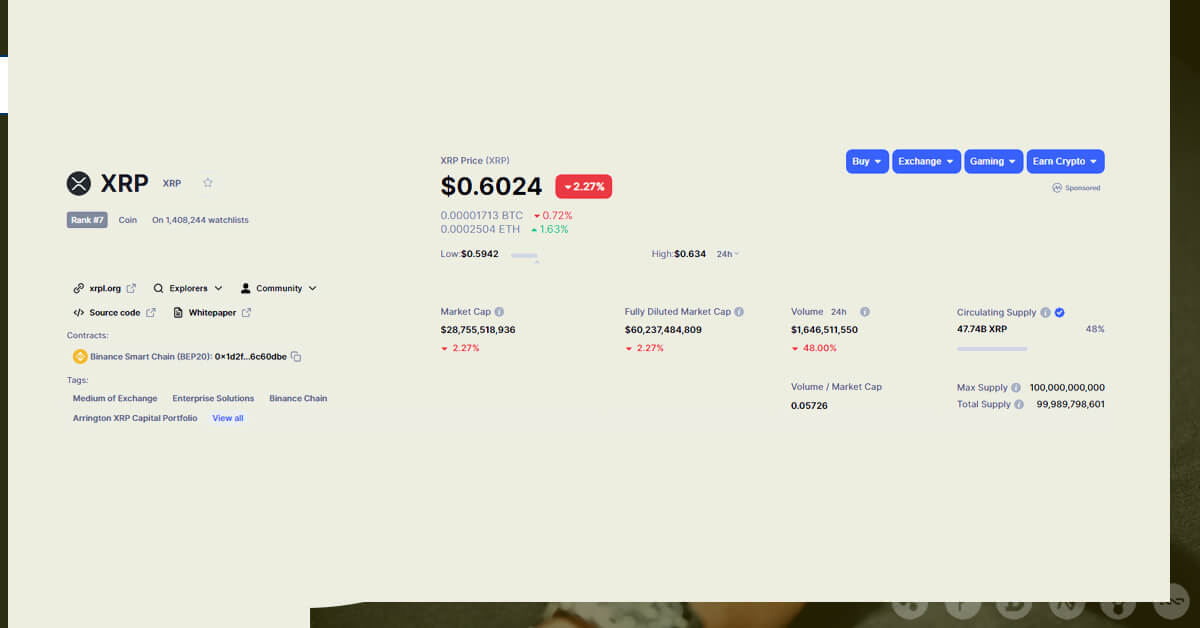 One of the earliest cryptocurrencies on the list is XRP (also known as Ripple, the name of its underlying platform). XRP, which was established three years after Bitcoin, has remained popular and is now the sixth-largest cryptocurrency by market capitalization.
This popularity is reflected in the number of r/cryptocurrency postings on XRP. In 0.66% among all post titles and 2.35% among all text posts, XRP is referenced. More often than Algorand received 3,015 upvotes and 1,088 comments on said posts.
In the cryptocurrency world, Ripple is still a relatively popular coin.
Solana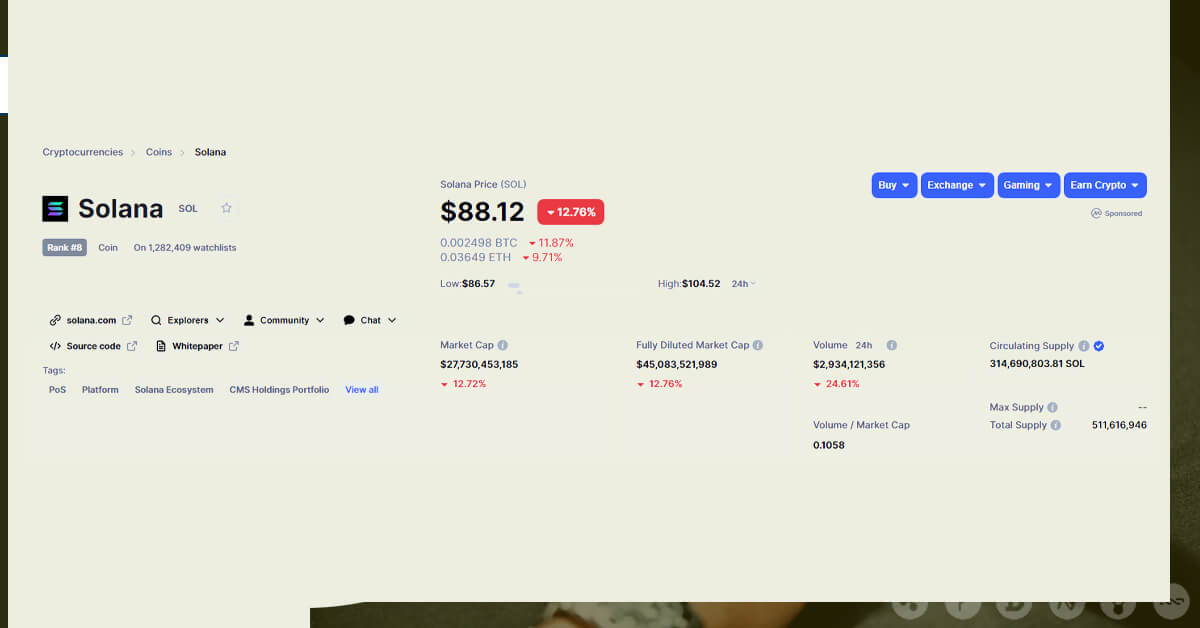 Solana is a new cryptocurrency that we have. Despite its brief inception in April of this year, Solana has quickly become the most popular cryptocurrency, ranking seventh in terms of market capitalization.
In r/cryptocurrency, Solana's popularity has been consistent. In 0.28% of all post titles and 4.23% of all text posts, Solana was referenced. The post received 656 likes and 1,037 comments.
Solana has risen to modest popularity in a relatively short time.
ChainLink/ LINK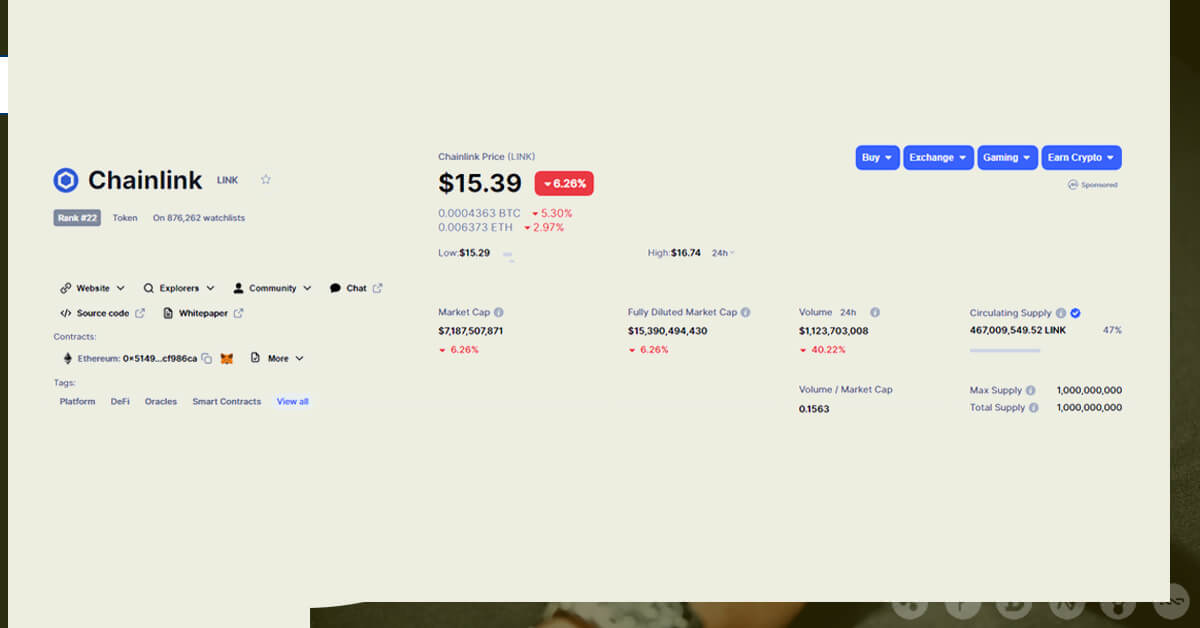 LINK is the 17th most valuable cryptocurrency by market capitalization. LINK is another cryptocurrency that, despite its tiny market capitalization, manages to generate a lot of buzz. LINK appears in 0.19 % of all post titles and 2.66% of all text posts (Yes, we included instances of the term "link" that related to hyperlinks rather than the currency.)
The posts received 511 likes and 429 comments. For #17, it's not bad!
Conclusion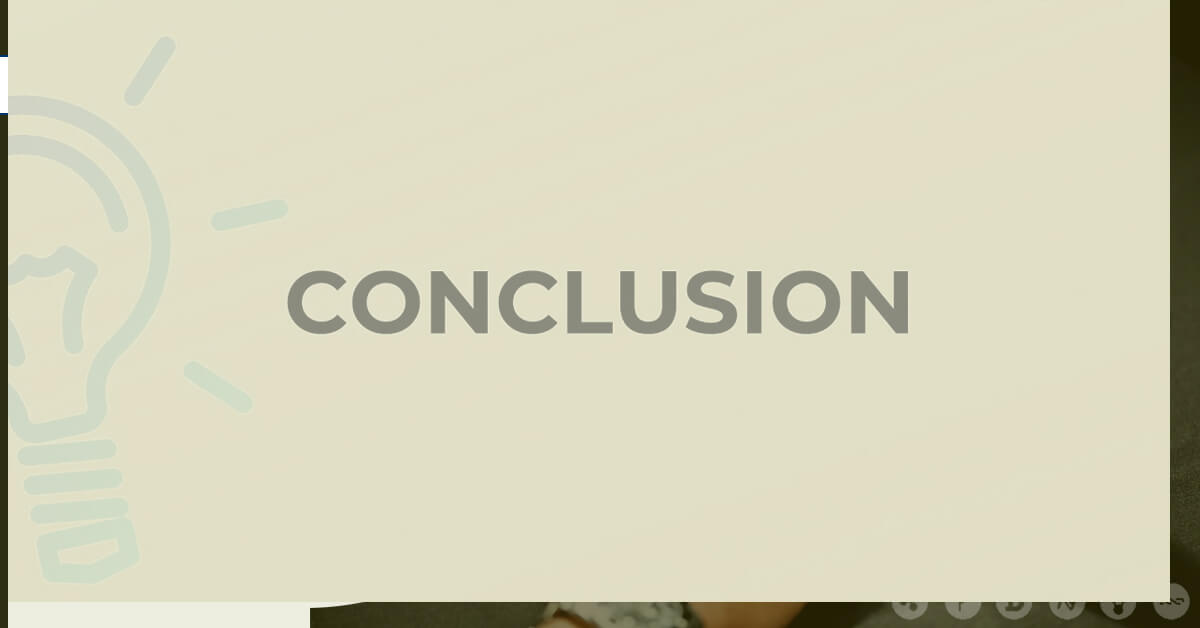 future may be observed by evaluating statistics on the popularity of various cryptocurrencies.
However, before investing in any cryptocurrency, we recommend conducting sufficient study. The popularity of a currency is insufficient information to make an informed investing choice.
If you are looking to scrape Cryptocurrency data, contact Scraping Intelligence today!!!!
Request for a quote!