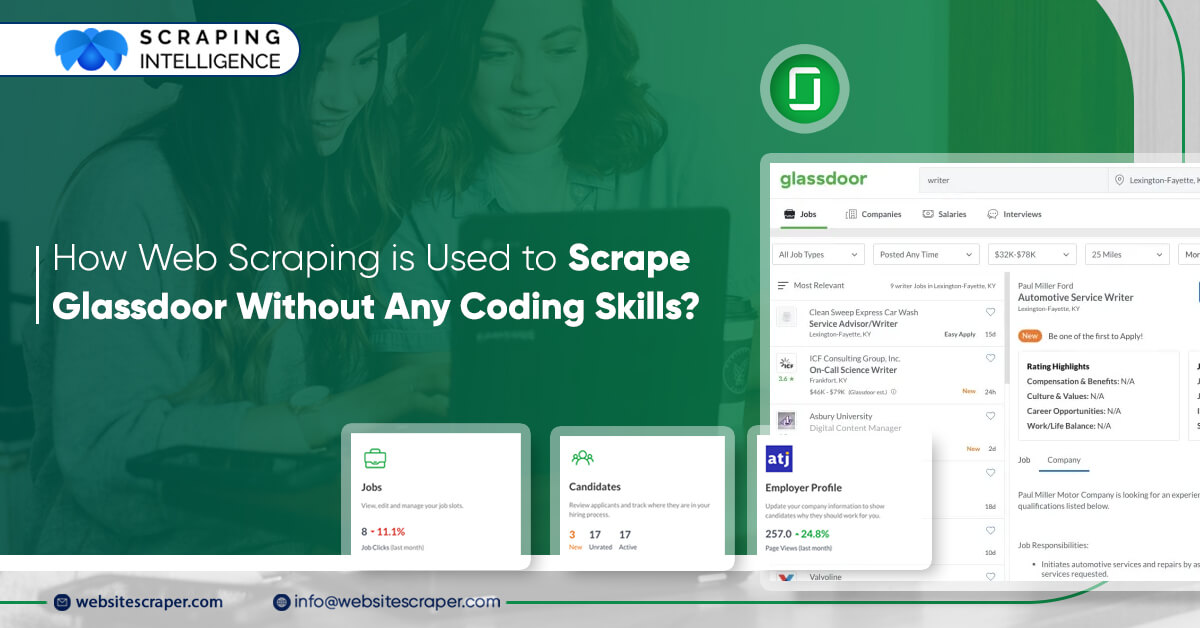 Glassdoor being the most popular job posting website, features a lot of job openings, salary information, and business information. Hence, they include necessary job information that you might utilize to monitor competitors or conduct research and analysis by yourself.
Glassdoor data can be scraped using a free web scraper. Using the scraper, you can extract data from job postings such as hiring firms, popular jobs, typical pay, and many more.
How to Scrape Glassdoor?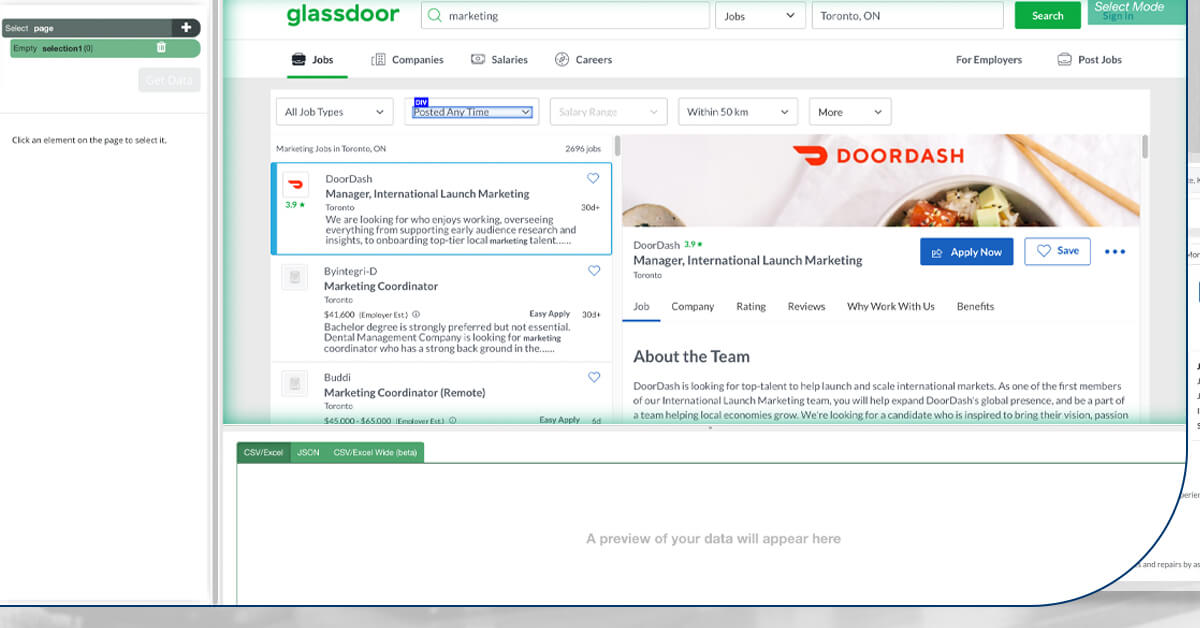 Download our Glassdoor scraper
Enter the list of the job postings URLs that you want to scrape.
Execute the scraper and download the data
Scraping the internet Glassdoor job data will gather information on job listings and data feeds over a fixed period. You can utilize this data to perform an analysis of trending occupations and the firms and sectors that are recruiting. You can also scrape job data from Indeed Job listings crawlers to build your job boards, monitor and keeps a record of job competitors, and forecast and analyze job patterns.
Scrapers make it simple for organizations to extract the job data from Glassdoor and Indeed job portals. The scraper and data may be viewed at any time from any browser and can be delivered to Dropbox directly.
What Data Fields Can you Get by Scraping Glassdoor Data?
Job title
Locations
Posted Date
Ratings
Headquarters
Sector
Industry
URL
Revenue
Expected Salary
Company name
Year of origin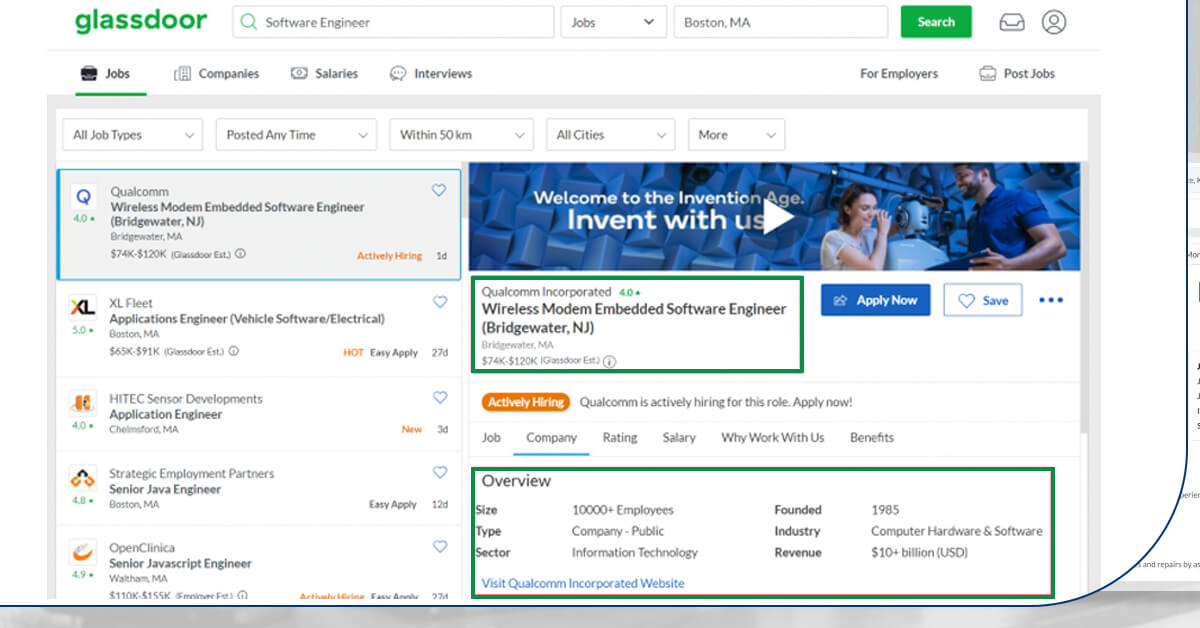 You can download the scraped data in any required format such as CSV, Excel, JSON, and XML formats. The file will be downloaded with all the scraped Glassdoor information.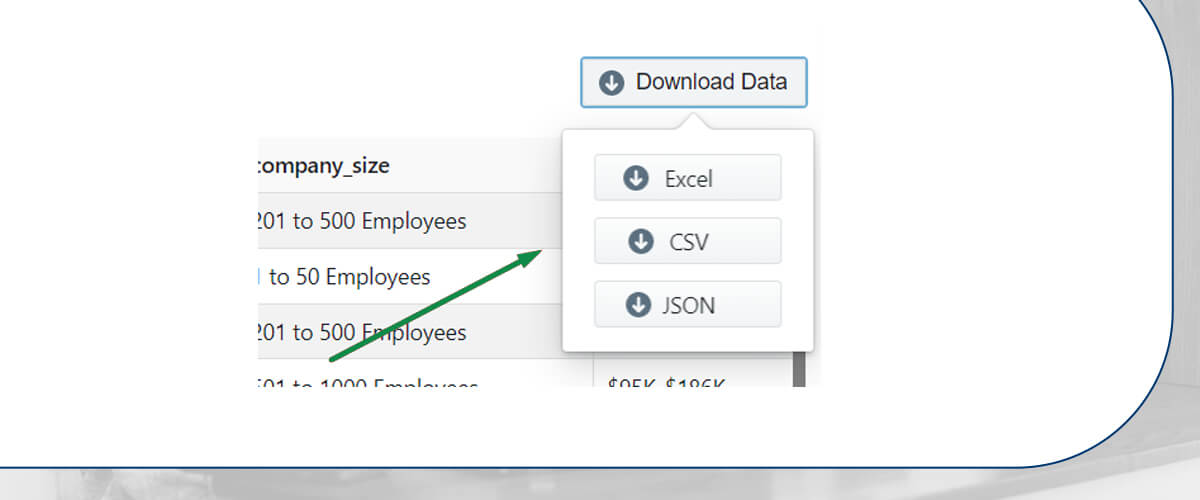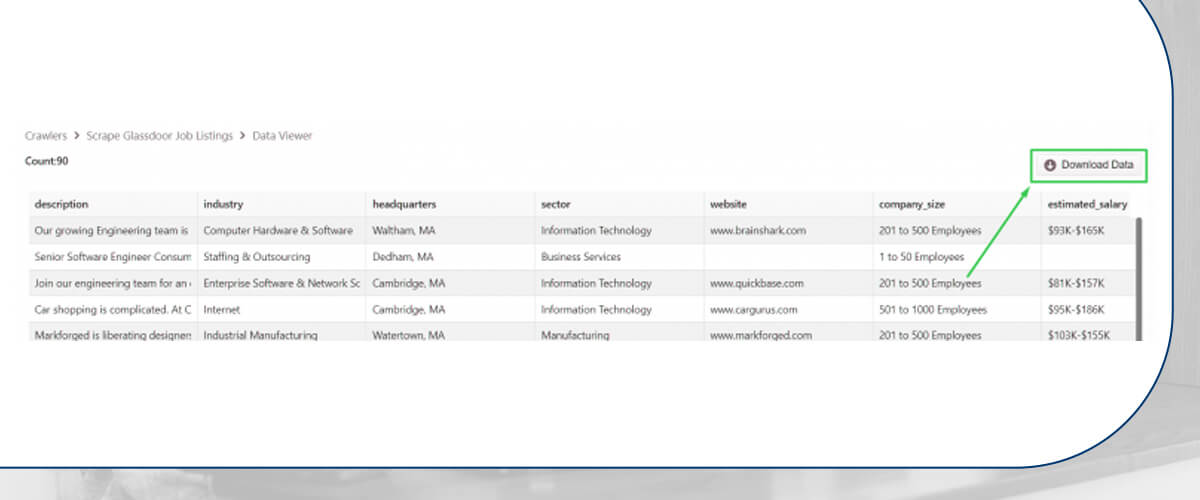 Below image shows the scraped Glassdoor data and how does it look like: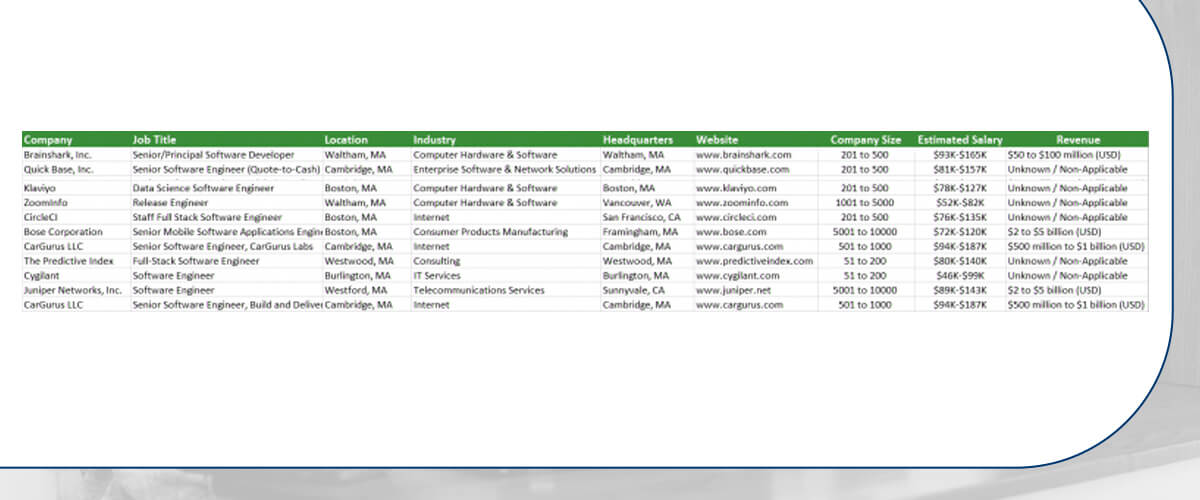 What is Glassdoor API?
An API, or application programming interface, is a piece of code that allows two applications to communicate data without risking security. The Starbucks app connects the phone's software to that of local Starbucks stores, which allows you to make orders through the app.
Similarly, the Glassdoor API is a programming application that allows companies to communicate job postings and salary information with potential workers, thereby acting as a link between employers and job seekers.
What are the Benefits of Using a Glassdoor Web Scraper?
While you scrape data from Glassdoor API using a web scraping tool, you can fetch various information on job opportunities, salaries, and businesses. There are several benefits, that will arise as a result of the insights, which include the capability of searching the required salary, appreciating the competition, and conducting the appropriate reviews.
Scraping Intelligence API
Salary information, job description information, company review data, and more are all available through the Glassdoor API. To obtain relevant findings, you may employ a web scraping tool to gather this data fast, efficiently, and securely.
After completing the analysis, you will get an insight into what your employees think of your firm, the ideal salary range for your sector, and the process to prepare for interviews. The Scraping Intelligence API makes it simple to integrate the data input sources directly for analysis. All of these advantages make the job search and interview system more efficient for both individuals and companies.
Are you looking to scrape Glassdoor Data without Coding Skills?
Contact Scraping Intelligence, today or request for a free quote!