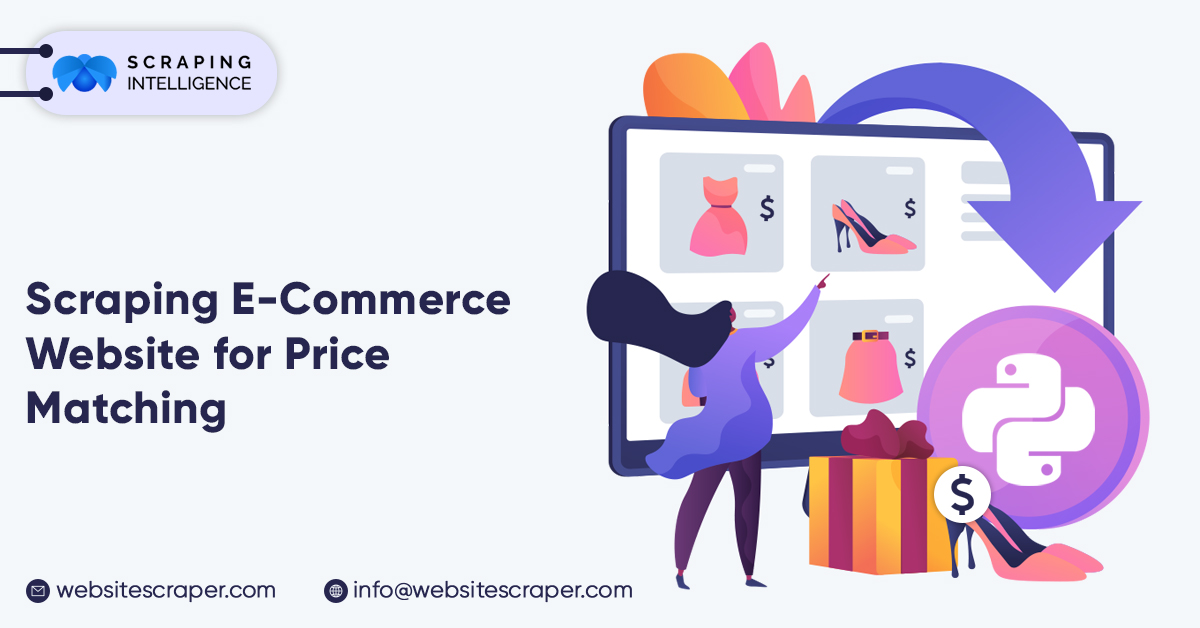 As the customer becomes much conscious, they learn to relate the prices of any particular product they need to buy, the up-to-date phone or a simple toothbrush through websites. About 80% of customers visit various websites to match prices. Therefore, it makes sense for companies, particularly for those who deal with customers straight like the e-commerce or the travel part, to observe prices, services, and products that are providing across all related websites. So let us take a view on how E-commerce price tracking is being done via Price Matching.
A minor reduction of price might require a success for individual website, while for other it might become a product accumulating dust in a warehouse. Online industries have many options rather than extracting websites to collect pricing data. This also assists you in keeping a trail of market values like limits on different subcategories & categories of products. Let's take a look at how we extract ecommerce websites using price matching.
Why Extract Prices?
Extracting E-Commerce websites for prices from competitors is just another model of web extracting. It engages scraping services & prices of products from different websites of your competitors and keep a track of pricing plans.
Pricing details are scraped over longer periods might disclose certain plans like superior deals on the holiday season, lesser prices on the popular products to get the attention of more customers, and dynamic valuing procedures that set the price based on when the product was sold last time.
You can scrape price details to stay ahead in the competition in the e-commerce market however, today it is also being utilized by other businesses like finance and hospitality. Through price scraping, a company can stay ahead of the competition and make more income by planned pricing methods that can attract the consumers while keeping the average margins on the same products.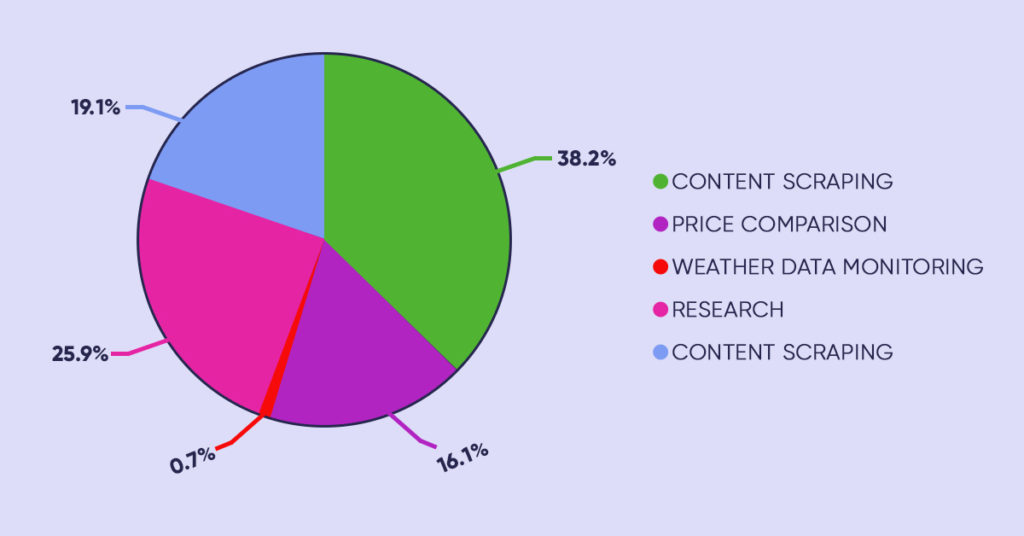 Generally, the E-Commerce market has seen a boom in recent years with more than hundreds of stores getting active with each passing day. The pandemic has also contributed to the growth particularly in areas like online-grocery-deliveries they have achieved 5-year targets in 5 months.
While governments were announcing worldwide lockdowns and people became too afraid to step out of their houses due to the Covid-19, online shopping expanded more popularity due to its convenience & ease. In this type of market, extracting prices from various websites have allowed industries to understand pricing plans and attract price-sensitive consumers.
Extracting E-Commerce Data from Amazon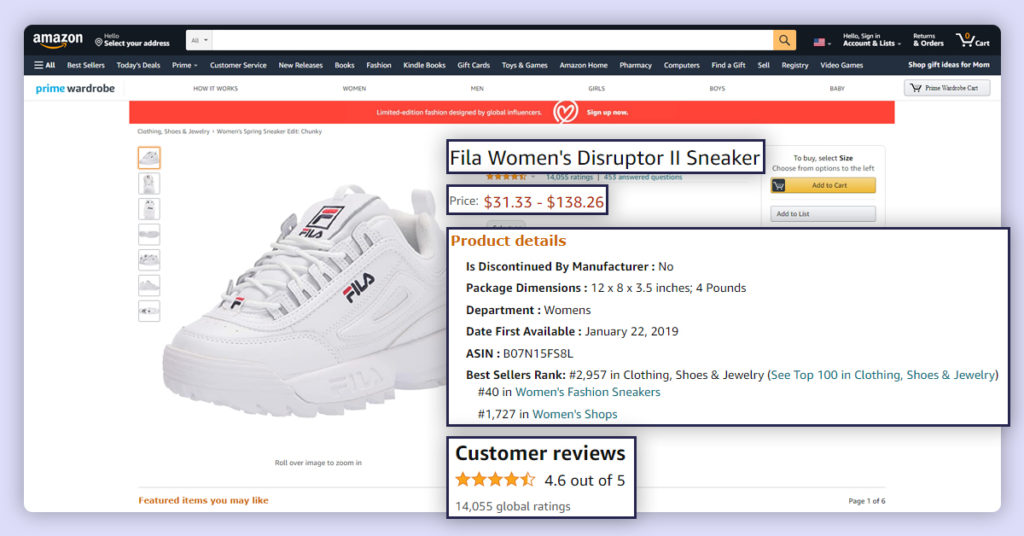 Amazon produces an enormous quantity of data each day, this contains new products that are added or price updates for many categories like equipment & electronic items. For a mid-sized or small business owner who makes an effort to sell to consumers or target a particular region, extracting prices from Amazon will permit him to develop a better strategy. Once you get your pricing strategy right, you can then advertise popular products with the right pricing comparison using Google ads. The ranking of your product will show more improvement in search results.
You need to set down the source of information, which includes Amazon and other E-Commerce price comparison tools. These subcategories and categories will have their particular refresh frequency. Along with that, you need to know that any anti-scraping tools are active or not in our source. Now, you are capable to control the price of data you require. This information will assist you to make decision that is correct for your business. After scraping the data, you might need to move onto the reviews- which might include web scraping along with normal language treating.
What are the Advantages of Scraping E-Commerce for Pricing Data?
While tracking system and price comparison might be problematic to implement initially, it comes with numerous benefits:
Staying Ahead of Your Competitors: – Staying ahead in the contest rewards the winner immensely as well as monitoring & analyzing the participants becomes an important factor. The E-Commerce business varies on its customer base and to ensure its development, you have to offer optimum services. By extracting product prices from various websites, you can determine a price of your website. That's how you can make sure development in sales.
Determining Pricing Strategy from Scraping E-Commerce Websites: -Before doing any purchase, a consumer searches millions of products. To make a consumer do purchase, you will require a good pricing plan. By suggesting the correct prices, you can attract more consumers. For example, imagine you are a client looking for olive oil. While you are in search for good products that provide good reviews of the items. You will also match the prices of items across different websites. After doing so, you will select the cheapest price while simultaneously ensuring good quality.
Analyzing the Scraped Data: -Searching the correct customer preference will take some time. It cannot be done sitting in a meeting room and determining the preferences for them. It is only through data analytics that businesses can stay linked with their clientele. Integrating your analytics with the web extracted data will permit you to implement data-backed results. With scraped data, you will start understanding customer preferences as well as the quality demanded at every price point.
Conclusion
Web Scraping Price Comparison is an effective tool for the new and upcoming business. To extract e-commerce price data, you can also set up your team or choose us. At Scraping Intelligence, we set up custom web crawlers to catch the necessary data. We arrange the information as per the terms and deliver data into different formats like XML, CSV, or JSON. You just need to send your requirements and we will do the rest!
If you are looking to scrape Prices from any ecommerce website, then you can contact Scraping Intelligence for all your queries.