Swiggy Restaurant Data Extractor
Swiggy restaurant data extractor is the best scraping tool for extracting customers and restaurants from Swiggy. By adding URLs, you can quickly export required restaurant data that are accurate and provide delivery.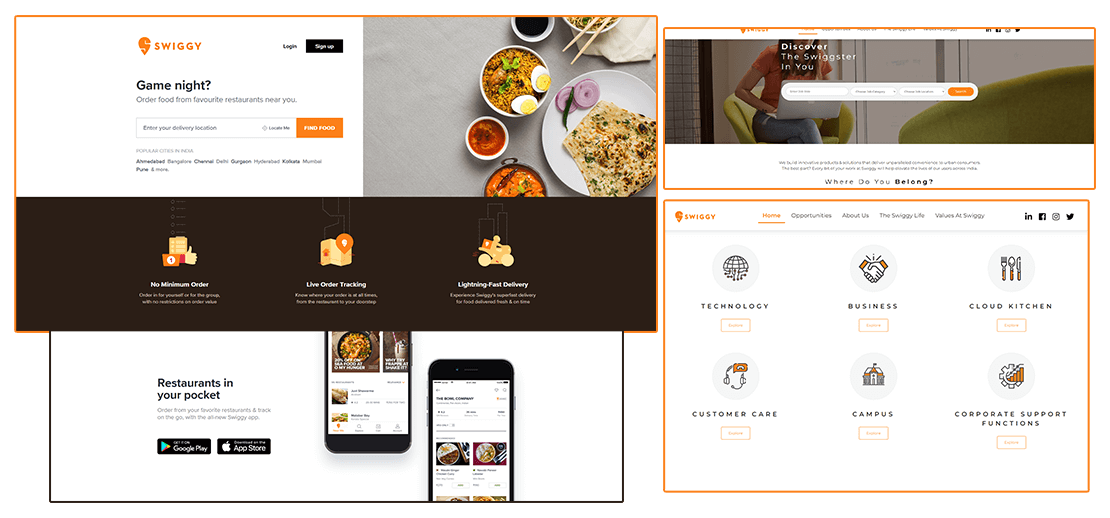 Swiggy Restaurant Data Feed Includes
Extracts restaurant data such as Restaurant Address, Restaurant Name, Restaurant Opening Hours, Restaurant Contact Number, Restaurant More Info, Restaurant Cuisines, Restaurant, Reviews, Restaurant, Current Promotions, Restaurant Payment Method, Restaurant Longitude & Latitude, What People Love at Restaurant, Menu Items, Item Price, Item Type, Item Description, Item Discount Price
Procedure to use and Try Free Crawlers
The crawlers are 90% ready to work. With a few clicks, it becomes as easy as copying and pasting the content.
Step 1: Initiate Advance Search
Provide search queries for any business search result URLs for scraping any restaurant data from Swiggy website and app.
Step 2: Downloading
You can download the data in any required format such as Excel, CSV, MySQL, MS-Access, XML, MSSQL, HTML Files
Step 3: Scheduling the crawler
Schedule the crawler on an hourly basis, weekly, or regularly to stay updated with restaurant data on Dropbox.
Data Extraction using Swiggy food Menu Scraper
Scraping Intelligence offers the Food Delivery Web & App Scraper to Extract Data from Food delivery apps such as UberEats, Zomato, Swiggy, Food Panda, Deliveroo, and Grubhub. We are providing Swiggy data scraping services that are accurate and provide delivery. We provide the best Swiggy data extractor to clients to get details like, features product data, prices, quotations, etc. Our swiggy food menu scraper assists you to set price menu estimate methods and regularly removes repeated data.
Functionality of Swiggy Data Scraping Tool
Many restaurants have their online food app so that the customers can directly order the food without any problem and can easily deliver the food to their doorstep. With Swiggy Data Scraping Tool we can scrape the required data from swiggy. We provide Food Data Scraping Services in the USA, Spain, Australia, the UK, and UAE.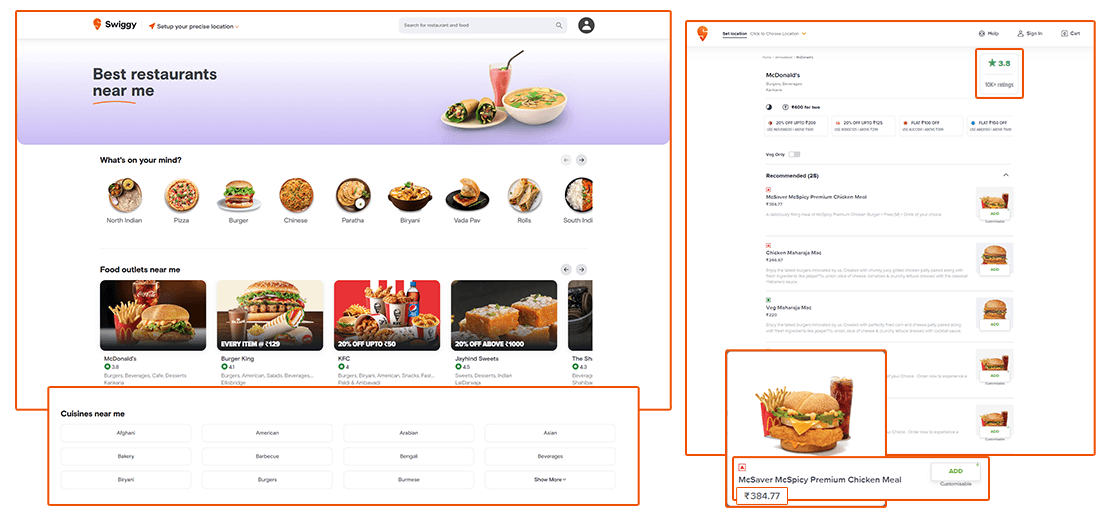 Benefits of Swiggy Restaurant Data Scraper
Ready-to-use Swiggy Data Extraction Tool to get started instantly.
Highly supports Basic, Premium & Recruiter accounts.
Automatically remove duplicate Restaurants, cafés and food store Listing.
Easy to use tool | Quick Learning curve and right to the point.
Requires minimal user inputs.
Our Swiggy scraper supports businesses to take benefits of various data insights.
How will the Output Data look Like?
Extract data can be populated in various forms such as Excel spreadsheets, CSV, MySQL, MS-Access, XML, MSSQL, Text & HTML Files
| Id | Restaurant Name | Address | URL | rating | reviews | Phone no |
| --- | --- | --- | --- | --- | --- | --- |
| 1 | Diggin | Shop 1 8.2 Sri Fort Road Opposite Gargi College, Anand Lok New Delhi | https://www.swiggy.com/hor/digginanand-lok-dehi | 4.5 | (4.937k Reviews) | 011 27478918, +91 9350605566 |
| 2 | Ever Bake | B-2, Central Market Shalimar Bagh, New Delhi | https://www.swiggy.com/verbak | 4.0 | (11.5K Reviews) | +91 8588800843 +91 9821448343 |
| 3 | Pizza Live | 94, Block D, Shaheed Sukhdev Marg, NIT 5. NIT, Faridabad | https://www.swiggy.com/no/pizza-live-nit-faridabad | 4.2 | (1888k Reviews) | +91 9953505696 |