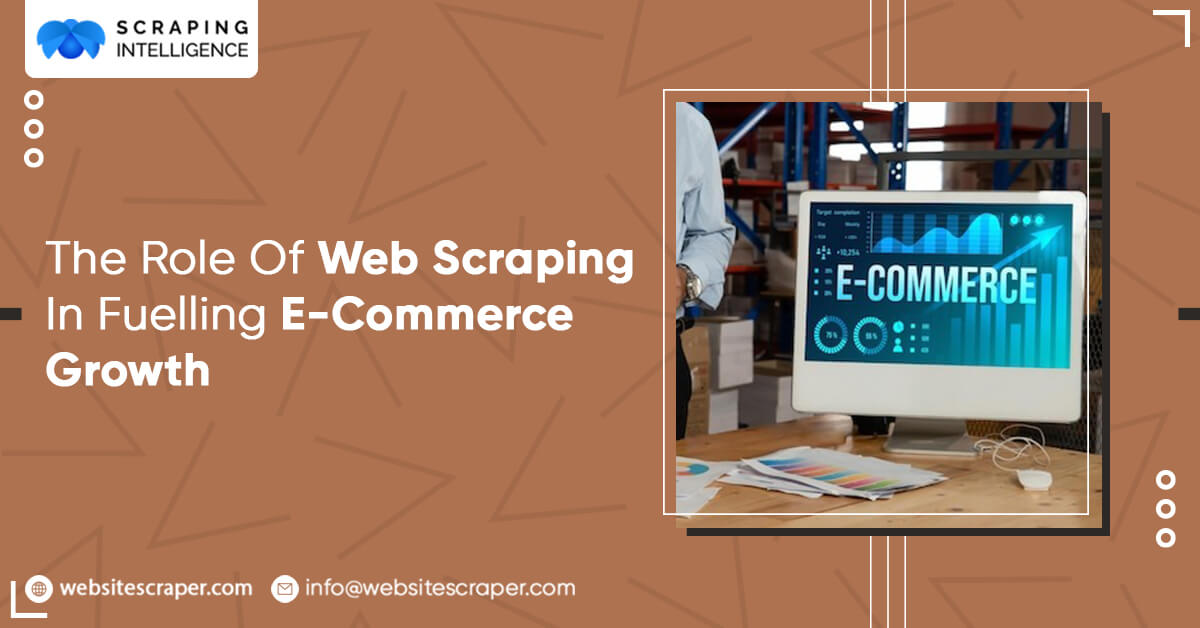 What Is Web Scraping?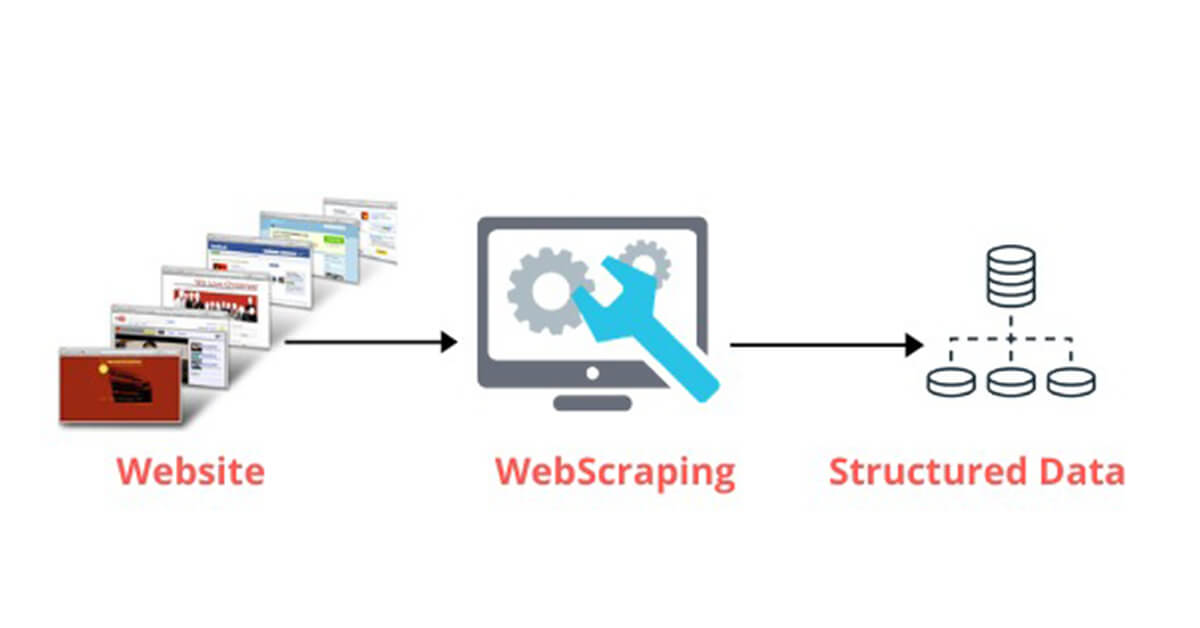 Web scraping involves extracting large volumes of data from diverse web sources.
The data processing team transforms the data into a structured user-friendly format. This data provides insights into the firms. It is about their competitor's position, market situation, or prevailing trends.
Firms use various automated e-commerce scrapers to extract data from e-commerce platforms.
What Are The Ways In Which E-Commerce Industry Is Capitalizing On Data Scraping?
The price of a product is one of the important determinants of product pricing. Low prices attract customers.
Thus, monitoring real-time prices becomes vital in this cutthroat competitive world.
Amalgamating the price intelligence into the functioning of your firm helps. It is so because it helps:
by helping develop a customer base
increasing sales
making use of market opportunities
get a competitive edge.
Grepsr is a web scraping tool. It enables firms to plan by responding to price changes.
Identifying Sales Trends
E-commerce firms can increase their profit margins by utilizing the datasets they compile.
Data gives them an idea about the products they sell, trends in the market, and yearly peak or trough periods. It helps e-commerce firms to plan to maximize sales.
Optimizing Brand Image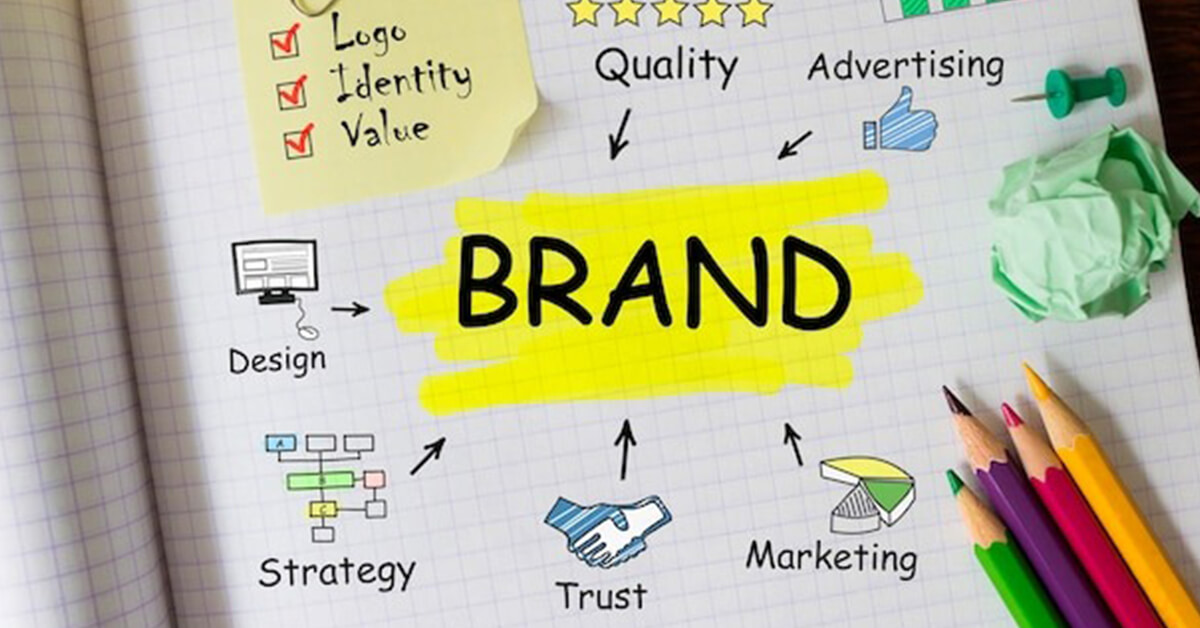 The way people perceive things carries substantial importance in this global digital world.
It is especially true for businesses to make informed decisions. It is here that the relevance of scarping data comes into play.
Maintaining a positive image of the brand becomes vital. It helps an organization maintain its long-term sustainability.
Customer reviews refer to the opinions of customers. It can be about a company's products or services, for others to gain insight.
The web scraper tool extracts customer review data. It presents a transparent image of the brand that it holds in the market.
An optimistic brand image helps the firm in achieving:
Extensive market penetration
Enhanced customer contentment
Higher conversion efficiency
Referral-based advertising or recommendations
Competitor Analysis
Getting the status of your competitor can help the firm in a multifaceted way.
But, the collection of this mammoth amount of data can be daunting. Here, web scraping tools can be the rescuer. These tools help the firm keep itself updated with the latest information.
A detailed Competitor Analysis helps to:
Overcome the challenges the market poses
Gain insights into the market
Pinpoint the target audience
Enhance customer acquisition efficiency rate
Tracing Unauthorized Sellers & Counterfeit Products
Unlicensed vendors can impact the finances of the firm. It is because they sell authentic products at discounted prices. It can lead to financial losses for authentic firms.
If a part of these vendors decides to sell counterfeit goods, this impacts the firms. It is so as it may cause the firm's loyal customers to shift their loyalty to a competing brand.
Our services assist firms in identifying and apprehending the culprits. This proactive approach ensures that firms take legal action to prevent further escalation.
What are the web scraping industry practices?
The realm of eCommerce is competitive. There is generation of fresh data every second. Experts predict that the volume will experience even further growth.
Firms need to leverage this real-time data from competitor websites to remain relevant. It will also enable them to establish an effective eCommerce data strategy. Also, it will provide them with competitive offerings.
Thus, it is the right time for firms to draft an eCommerce data strategy. Carrying out the below-mentioned web scraping industry practices enables us to achieve this:
Data analysis and predictive modeling serve as drivers for organizations. It helps one to understand customer behaviors and expectations to their advantage.
Implementing effective web scraping techniques enables firms to track competitive product listings. Also, it helps ensure compliance with legal requirements.
Monitoring prices to maintain compliance and competitive pricing.
By staying updated, businesses can progress with a clear vision. It can help firms to deliver enhanced services to their customers.
To stay competitive in the market, it is crucial to stay connected with ongoing campaigns. Also, it helps firms introduce new deals, loyalty programs, and short-term offers. This help to engage customers.
Seeking new customer demographics are essential. This helps in generating fresh leads and expanding your customer base.
SEO techniques like the usage of effective keywords can enhance product rankings. Firms can achieve this within a short period.
Is web scraping legal?
Yes! Web scraping is legal. Only if the scraped information is available publicly. But one must keep in mind some points while web scraping. They are:
One must not use the information collected via web scraping for harming somebody
Or, directly harm the scraped website's business
Conclusion
E-commerce firms are now recognizing the significance of web scraping data in capitalizing on market opportunities. By implementing efficient web scraping practices, organizations can gain valuable insights. The data could be about customer behaviors and expectations. It enables them to tailor their strategies and offerings.
Web scraping is the ability to track market-competitive product listings. It keeps e-commerce companies well-informed about their rival's status. It empowers them to deliver relevant, targeted products and services. It results in increased customer satisfaction and loyalty.
To thrive in the competitive e-commerce landscape, companies need to stay connected. Also, companies can use data obtained through data scraping for effective marketing strategies and customer acquisition efforts. Finally, the use of relevant keywords based on web scraping insights can help. It is because it can boost product rankings in search engines.
In summary, harnessing the power of web scraping data empowers e-commerce companies. It enables firms to make informed decisions and elevate customer experiences. It also helps maintain a competitive edge in today's dynamic digital landscape.