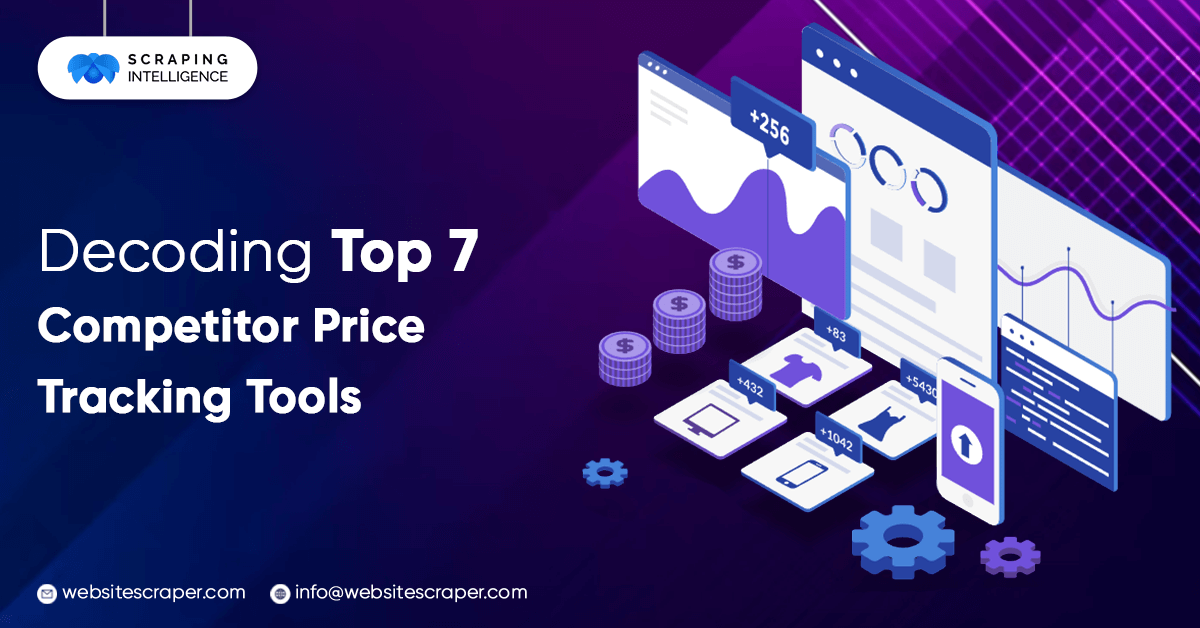 Today's world faces cutthroat competition. In a world where competition is inevitable, it is always prudent to know your competition.
One way of doing this is by using competitor price tracking tools.
What is price tracking?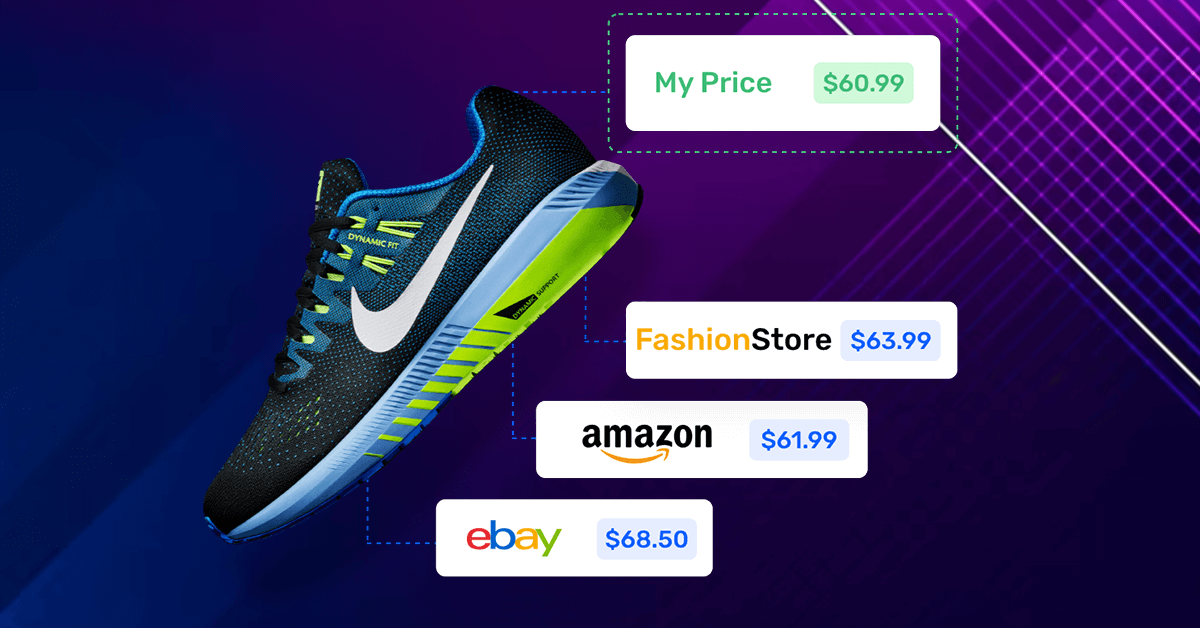 Price tracking is the way of tracking the price changes of competitors.
It becomes vital to plan the pricing strategy. It enables one to gather information about the status of their competition.
It includes keeping an eye on your competitor's prices. Also, keep track of regional and global markets.
Why do firms need to track prices?
The consumer today is well-informed. They investigate and compare before buying something. They will not hesitate to purchase a similar product at a discounted rate if another firm is offering it.
Thus, it becomes essential that businesses track the price of their competitors. Let us discuss some of the reasons firms engage in competitor price tracking.
Stay ahead of the game
By employing price tracking tools, firms can get real-time information. This information could be about various things. Like, market situations or trends, or strategies its competitors are using. Now, the firm can make a call based on available data and adjust its prices.
Maximize revenue
Firms can make prudent decisions if informed of the market situation and demand. It enables them to maximize their revenue and profit margins.
Boost customer satisfaction
Prices have a considerable impact on satisfaction as well as loyalty of customers. By identifying price-sensitive domains, firms can tailor their pricing technique accordingly. It leads to increased customer satisfaction. Also, it can help the firm attract more customers.
What is a price tracking tool?
Price tracking tools are technical applications designed to collect and process data. These tools aid in competitor price tracking. It tracks, compares, and analizes prices from different websites.
Here, data scraping could help. Firms could use data scraping analytics to gather information. It provides insights by making comparisons and make recommendations. These recommendations help firms make strategic pricing decisions.
Factors to consider while selecting a price-tracking tool
Before choosing the competitor price tracking tool, firms must keep in mind several factors.
Presence in the market
The number of clients served by the firm gives us an idea about its market presence. If a firm has a large client base, it is more likely that it will offer better services. This is because many clients have imposed their trust on it.
Data protection and privacy considerations
In today's interconnected digital era, cyber security is a real threat. Thus, firms need to follow data protection and privacy rules. The clients will feel a sense of security as a result.
Data collection
The quality of data collected determines the efficiency of the competitor price tracking tool. It can collect data from different sources. Like using data scraping tools, websites, social media platforms, or e-commerce platforms.
The data collected must be comprehensive. Like features of the product, its model, price, or color.
Data analytics features
A price tracking tool should possess the capability to efficiently process and analyze the collected data. It must be followed by generating valuable insights and actionable recommendations.
It can use AI techniques like deep learning or machine learning to be more efficient and quicker.
Top 7 competitor price tracking tools
Price tracking is a strategic decision a firm makes. Doing it manually is almost impossible. There are various competitor price tracking tools available online.
Firms can choose among them according to their needs. Some of them are:
Prisync
It is a well-known competitor's price tracking tool. The tool allows to track prices of an unlimited number of competitors. Also, it offers a resilient reporting device.
The system delivers instant as well as daily price change notifications to the inbox. It gives insights into both fluctuating prices and available stock.
Though this tool is not flawless. For using some of its features, one requires to have technical know-how.
Owner
This competitor price tracking tool helps firms gain insights about their competitor's status. It includes data about its revenue, funding, top competition, or number of employees.
By filtering data, firms can retrieve different information. Like, details about different sectors, revenue earned, location, etc.
Competera
This competitor price-tracking tool makes use of deep learning. It updates e-commerce retailer firms with data, comparing prices. Firms can use this data to price their products.
The data relies on the demand for the product and other prevailing factors in the market.
Price2spy
It is one of the most popular competitor price-tracking tools. It enables one to observe changes in price and data analytics of various firms. Also, the tool allows to make comparisons of firms with one another.
But there are some disadvantages to using this tool. Like, getting full access to the tool is costly. Also, the UI present is not up-to-date, making the dashboard not user-friendly.
WAPPALYZER
It is an extension, i.e., an add-on tool one can use on a browser. It is user-friendly. Also, it gives instant updates whenever there is one on the website of competitors.
Though a bit costly, it has great customer support system.
SPARKTORO
This competitor price tracking tool compares the target customers. It tracks information about the influencers who follow these firms' social media accounts. Firms collect data from platforms such as Instagram, Twitter, podcasts, and the web.
It is quick and easy to use.
INTELLIGENCE NODE
This competitor's price tracking tool is an AI-driven service. It gives a comprehensive analysis of different brands. Right from pricing data of the last two years to tracking present price change trends.
Though expensive, it also gives price recommendations.
CONCLUSION
In today's competitive business landscape ensuring the correct pricing strategy is essential. By considering the intricacies of price monitoring, the firm can select a competitor price-tracking tool that aligns with its aim.
A wide array of competitor price tracking tools exists. They range from straightforward options to those accompanied by supplementary analysis. Regardless of the tools one chooses, competitor price-tracking tools provide invaluable insights. Also, they provide recommendations for effective business strategy implementation.
Consequently, investing in a competitor price tracking tool becomes an indispensable tool. Also, it is a highly recommended investment for almost every firm.