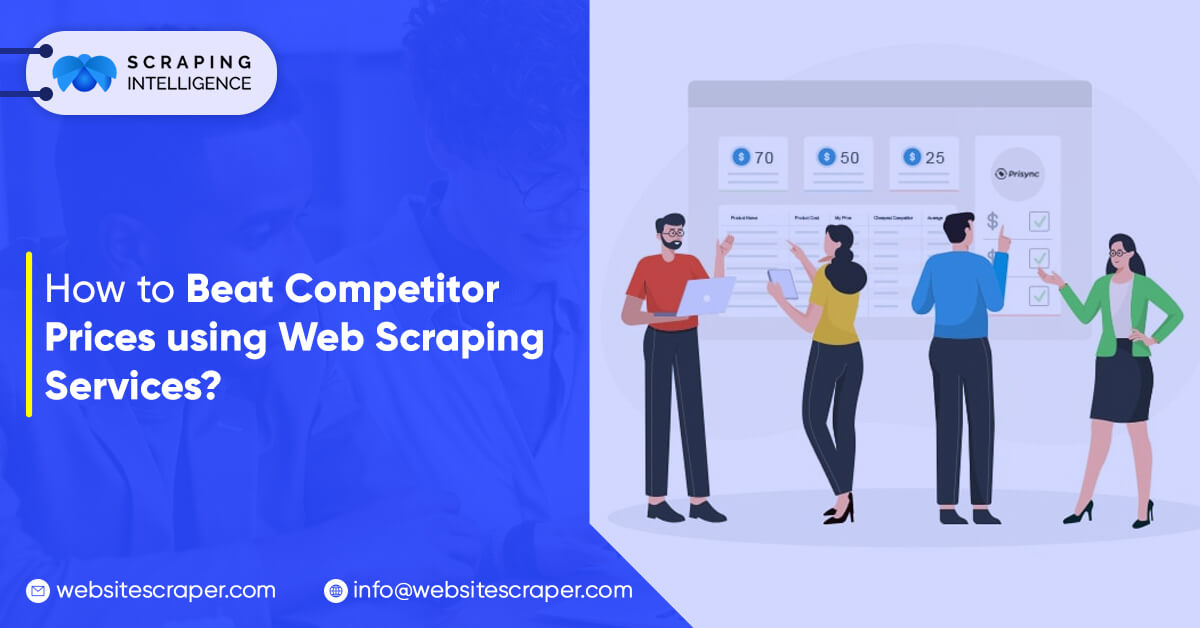 The world is digitized. People today are dependent on their daily tasks on the Internet. From getting their daily groceries delivered to their doorsteps to purchasing their clothes online, customers are inclined towards eCommerce sites. In ancient times, malls and supermarkets were the only options for shopping. But now, people can buy and sell online. There are no doubts about how beneficial online marketing is for the sellers. It has created many new tactics for drafting a perfect marketing strategy. Competitor Price Monitoring is another tactic in which a simple process is followed.
What is Price Scraping?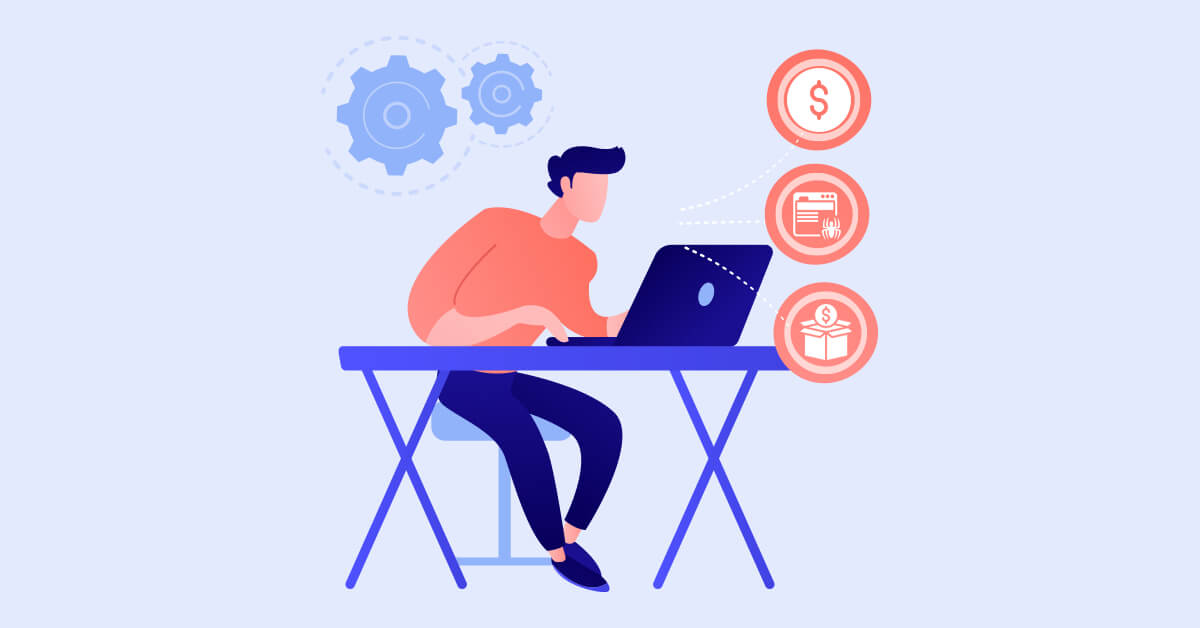 It is a procedure used for competitor price monitoring. Other valuable information related to price can also be tracked. The prices can be extracted for almost every website. This whole blog is based on understanding price monitoring and tracking with web scraping. In Price Monitoring, a company can track the competitors' pricing, products, and ongoing offers or discounts. The chances of prices getting scraped is higher for large companies in comparison to medium-sized companies. For a brand, coming across the competitor's price can be proven beneficial. Doing the product data scraping, you can come across various psychological factors related to price. For an instance, as per Statista, 42% of shoppers during the holiday season checked the prices online. 23% researched online but bought from store, 10% researched online, visited the store and then bought online. There were 21% of customers who visited a store and bought product in a store.
What is Competitor Price Monitoring?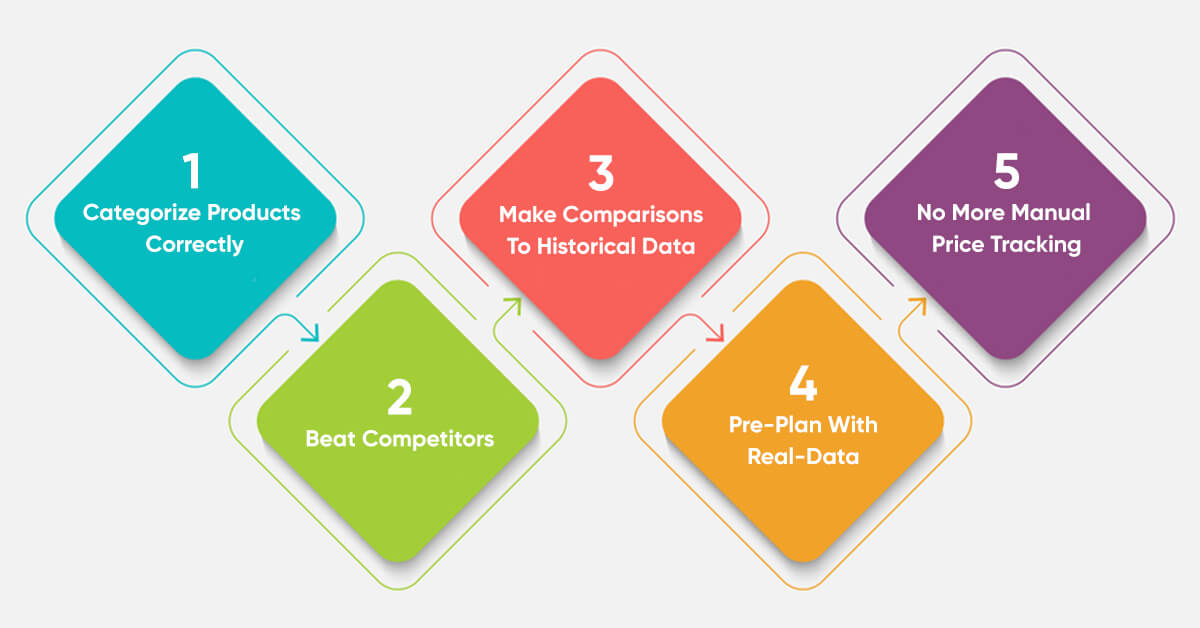 It is a time-consuming process of analyzing the prices of the competitors on a regular basis to draw the pricing patterns. This gives the planning team to carefully predict and analyze the changes in the prices.
Categorize Products Correctly
The web scraping tools give high-quality and accurate data, which further helps in the standardization of categories. This is possible only if the web scraping services have special attributes.
Beat Competitors
With web scraping, you understand why, when, and how the competitor has decided the prices and discounts. This information further helps in becoming intelligent with the price.
Make Comparisons to Historical Data
The historical data gives insights into past price trends. It also indicates whether the extracted price information is growing rapidly or short-lived.
Pre-Plan with Real-Data
Apart from pricing information, you get insights related to colors and trends. This further helps develop assortments for what consumers want and avoids missing steps that can impact revenue.
No More Manual Price Tracking
You don't need to get into the time-consuming process related to pricing information. Doing the manual work results in insufficient data.
How Price Monitoring and Tracking Can Be Beneficial?
Price scraping is seen as an indispensable tool involving bots for scraping data such as prices from competitors' websites. The data extracted can be further used for formulating pricing strategies. Let's understand in-depth how it can be beneficial:
Watching Market Trends
Using web scraping tools, you can check past and present market trends. By getting the required information in your hands, you can set the future market trends. You can plan for the Holiday seasons on what should be the product prices. Or decide the revenue model for increasing sales.
eCommerce Competition
The competition amongst online retail shops can spike. The competition keeps on growing. A look out at the prices to stay ahead is required. Once you have an idea of the prices, a better marketing approach can be made.
Understand Price Variations
This is the most essential thing to understand how the prices are changing. For instance, one category, says footwear category, is having low sales and the sales are also decreasing then competitor price monitoring software can help understand what is happening. You can check if your competitor is selling footwears at a discounted price or offering special offers.
Price is the biggest differentiator. Having the price scraped data you will be able to make better decisions for your product sales.
How to Scrape Competitors' Price Data In-detail?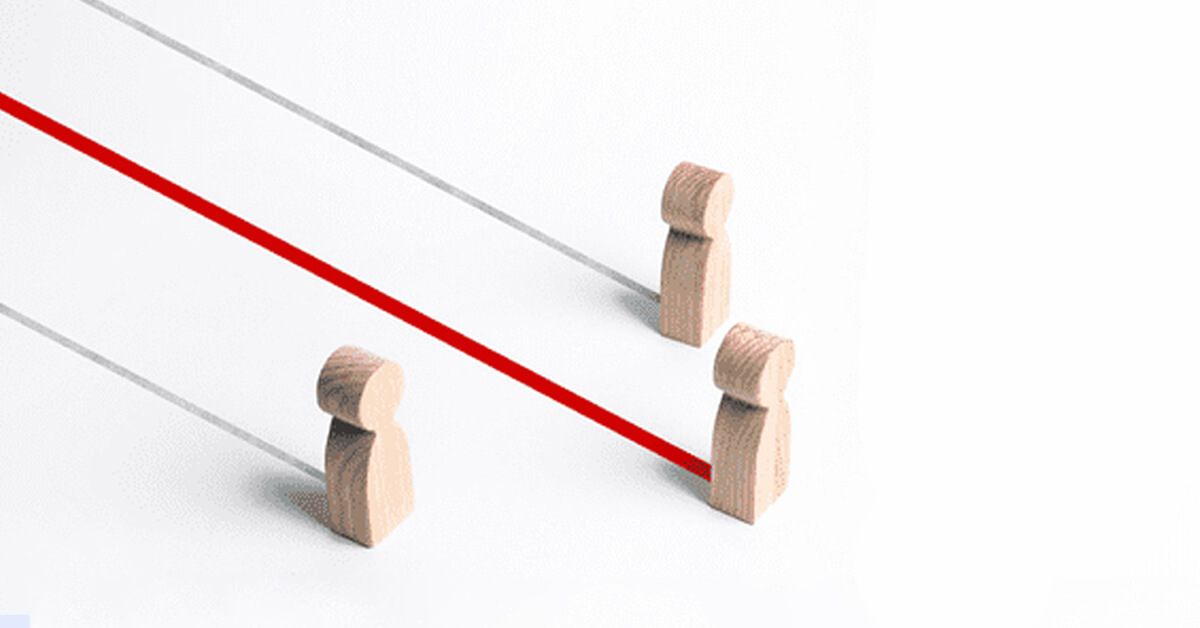 This blog section is crucial for those who don't want to monitor their competitor's pricing and related metrics. To get started, you need to identify your competitors. Plan your ultimate objective of scraping competitors' prices. Next, let's understand what required steps are required to be taken:
Identify the Competitor
Create a list of all the companies with similar products and services to your business. You can look for them on the search engines or check different directories. Divide their competitors into three categories: i.e., Primary, Secondary, and Tertiary. You can scrape the Primary category competitors as those are your direct competitors.
Decide Other Types of Data for Scraping
Pricing data is definitely what you will be scraping. But other data types can also be scraped, such as customer reviews, product descriptions, and shipping costs. When doing a competitive analysis, you can structure the following:
Availability of the product
Offers of the Competitors
Price index
Structuring them like this, you will able to make better deals for the customers as all the pricing information will be available together.
Pick a Data Scraping Tool
This step is the most important one as this will make your work of scraping pricing data hassle-free. Moreover, web scraping tools don't just limit themselves to scraping prices. They can extract various other types of data at the same time as they are extracting pricing data. However, there are different types of web scraping tools available. But, at the end of this blog, we will disclose a great web scraping tool.
Prepare your Data Scraping Script
You are halfway through scraping the pricing data. A scraping script is required to proceed ahead. Ensure your scraping script includes all the website URLs, data you wish to collect, and rules you want to follow during the scraping process.
Run the Script
Go ahead by running the prepared data scraping script. But, rest assured, as the process will take some time. The time taken by the web scraping tool depends on the number of websites you want to scrape and the data required.
Analysis Is Mandatory
Once the process is completed, analyze the data. You can make use of various tools like Excel to identify the trends.
Make Decisions
It's time to make the best decisions and beat the price competition. Set your prices in such a way as to achieve more sales, resulting in high profits.
Following the above-discussed steps will bring different decisions at the table. Better deals to attract good sales are assured.
Tips for Making Web Scraping Constructive in Price Monitoring
Make sure to use the right software
Use an automated scheduler
Always analyze the data extracted
Look for the trends
Compare prices carefully
Summing It Up!
If you are new in the market, you can beat the big companies using pricing scraping. The pricing scraping works like whenever a bot goes on the website to extract data, then the bot can easily find information on SKUs, historical pricing, product listings, and product catalogs. The scraping of the price data can undermine the website's competitive edge and value proposition. You can use websitescraper.com to perform competitor price monitoring from different websites. Their web scraping services can scrape various websites together in less time.