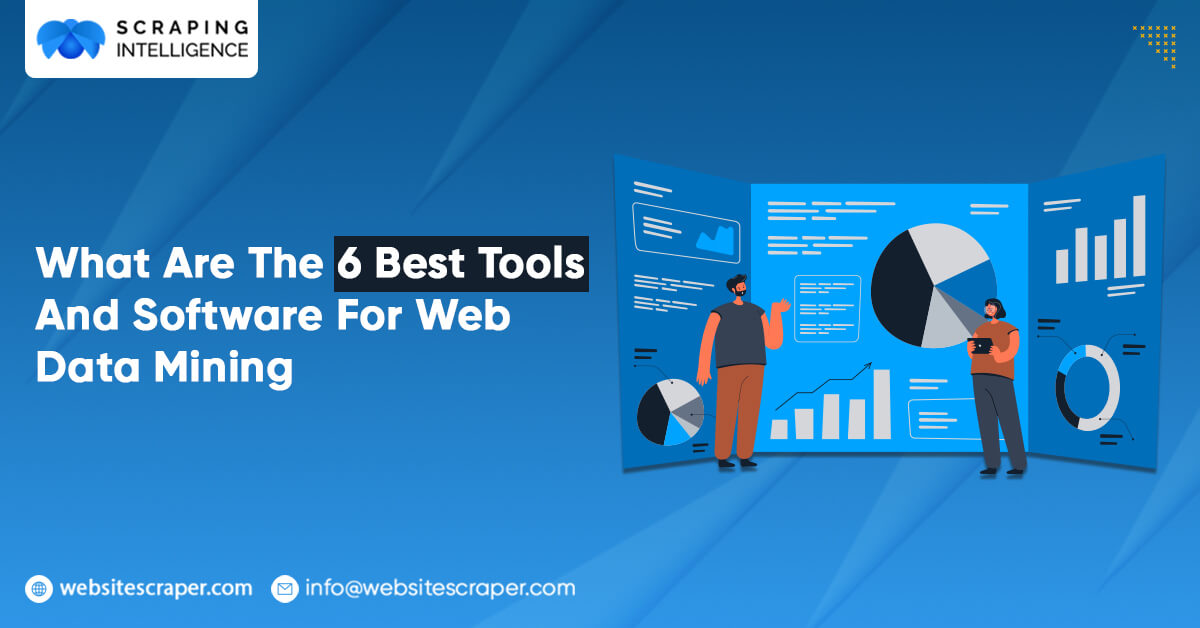 Do you know trillions of data are being generated per day worldwide?
Finding segregated data from the raw data is challenging. Making good decisions for success is essential for gaining valuable insight and making the right business decisions. Data mining helps you to get what you want and makes the process quick and smooth.
In this article, we will look at what web data mining is and the techniques of data mining. Our next step will be to discuss the most popular data mining tools.
What are Data Mining Tools?
Data mining tools allow users to collect, analyze, and manipulate data from various sources.
They employ statistical and machine-learning methods to analyze data and find patterns, trends, and links. To conclude, these programs analyze organized and unstructured data, including text, photos, and video.
Now let's look at the various data mining techniques in more detail.
Association:
It is the process of analyzing the relationships between items in a data set. The sales staff uses this method to determine which products customers buy in combination.
Clustering:
In this case, data is presented as an object retained in predefined classes. In other words, information is grouped according to commonalities.
Classification:
The classification process involves categorizing and grouping the data. It enables you to categorize leads into several categories, such as those more likely to convert into sales leads and those with no chance of doing so.
Regression:
Regression is a method for predicting a range of numerical values in a specific data item.
Why should we use Data Mining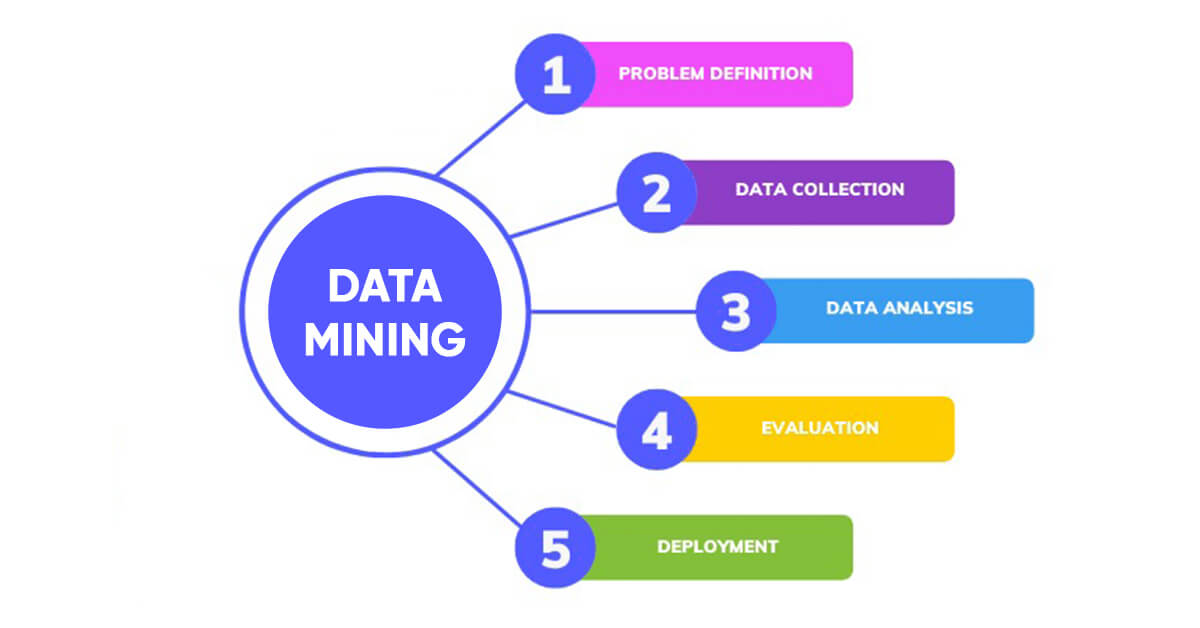 Data mining has become a necessity. And that's for every business to thoroughly know the large volume of available data and the trends.
If you are an online retail website, you want to understand how customers search for your and other popular products.
Data mining tools are software applications that help formulate and use data mining methods. To develop and test data models, these abstract models standardize how data pieces relate to each other and the features of real-world objects.
You can find programs to help you create and test data models in data mining tools like R Studio or Tableau. These data mining methods are used to find patterns, trends, and groups across large data sets and to turn data into more valuable information. They allow us to run several algorithms on our data sets, such as sorting or clustering, and visualize the outcomes.
Top 6 data mining tools in 2023
1. Knime
KNIME is a free-to-use open source of data mining and machine learning software. It is a flexible and scalable platform for processing complex forms of data. The key features of KNIME are aggregation, sorting, joining, and filtering on your local machine. Unlicensed users can access it without paying a fee.
KNIME has a strong user community of over 3,00,000 across 60+ countries and holds 1.08% of the market share.
2. Rapid Miner
Rapid Miner is a free-to-use data mining tool. It is one of the most effective Predictive Analytic tools developed by Rapid Miner organization. It is created by using the Java programming language.
This accessible data mining software offers a range of products to build new data mining processes. It allows multiple data management methods, GUI or batch processing, remote analysis processing, data filtering, joining, merging, etc. These are the main features of Rapid Miner.
Rapid Miner has a market share of 6.19% in the data mining market. In 2023, over 723 companies will be the customers of Rapid Miner.
3. Python
Python is free to use and open-source for data mining.it is the most demanded software in the field of data visualization. It is effortless to do data visualization in Python. It is language-based software. The pandas library and NumPy, for instance, allow you to work with large data structures, which helps you in enabling machine learning algorithms and statistical analysis for data mining.
Worldwide, in 2023 more than 169734 companies are Python's customers. Its market share is 0.99%.
4. Orange
Powered by advanced machine learning and visualization capabilities, Orange is an open-source data mining tool. With its extensive toolbox of features, users can build visual data analysis workflows.
Orange provides visualizations such as box and scatter plots, decision trees, heat maps, linear projections, and hierarchical clusters. Among the most popular data mining tools, Orange offers visualizations and training widgets.
In 2023, more than 41 companies worldwide will be customers of Orange. Its market share is 0.2%. The company size is more than 10001 employees.
5. Tera Data
Tera Data, known as the Tera Data Database. It is a multi-cloud, interconnected platform that integrates every aspect of corporate analytics. It allows you to deploy anywhere, including on-premises and publicly accessible clouds (Azure, AWS, Google Cloud). You may use the data to optimize the operations of your business. It can generate amazing value with the assistance of Tera Data's skilled team.
Around the world, in 2023, Teradata will have 6517 companies as a customer. Tera Data secured the #1 Cloud leader in 2021 and 2022, and it is strong and profitable, with $2 billion in revenue.
6. Scraping Intelligence
Scraping Intelligence is a reputed online scraping company. It provides all types of web scraping, data mining, and data extracting services for businesses. Web scrapping extracts meaningful and structured data from the internet. The data can be used by many of the world's leading companies to achieve their goals. Some other services are provided by Website Scraper, like web scraping API and mobile app scraping.
Scraping Intelligence is focused on extracting insights about global financial markets, stock exchanges, and economic indices. Worldwide, in 2023 more than 488 companies will be the customers of Scraping Intelligence.
Conclusion
In this article, we have explained data mining and why it is a valuable process of extracting insights from massive datasets. It depicts how to use them in your business. It helps them make informed decisions and gain a competitive advantage in their companies. Data mining is demanded in data science and is used in every organization to find patterns and trends within data sets. It helps them to optimize their business operations.
With the help of data mining, you can make your business more efficient in the everyday tasks it performs, whatever your goals are—company efficiency, personal productivity, or major decisions. Data mining can help you make an informed decision.