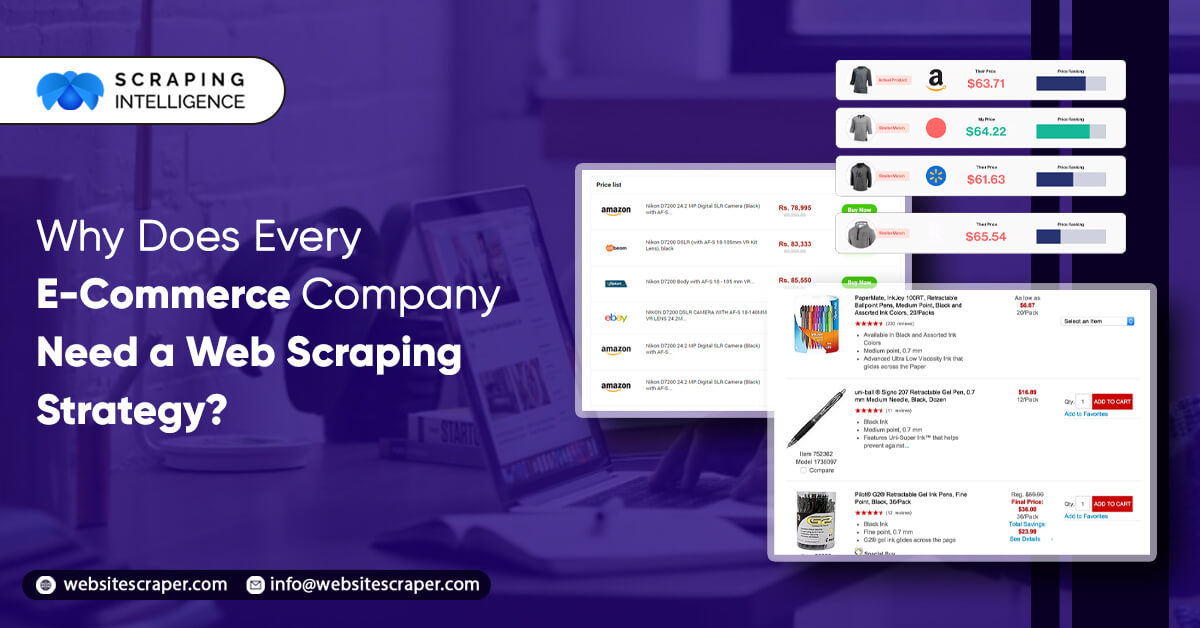 Defining E-Commerce Data Scraping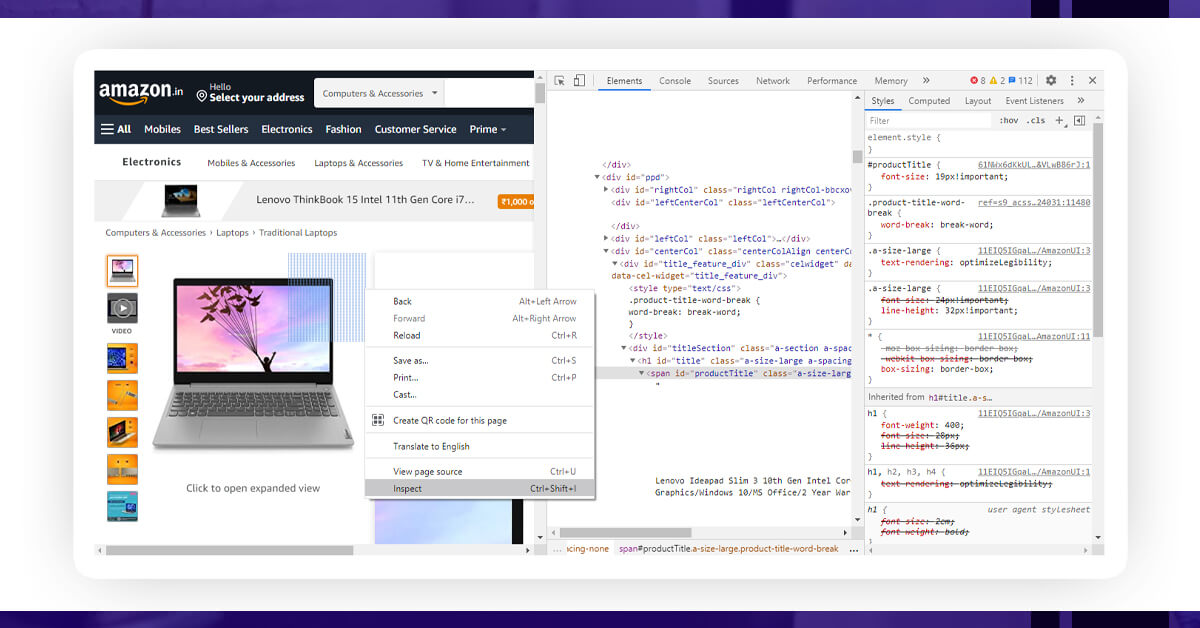 Pricing information, competitive analysis, prevailing trends, competitors' methods, and the issues they encounter may all be gleaned via e-commerce site scraping. Data scraping for e-commerce is a great method to stand out in a crowded market and enhance the possibilities of your online company.
Web scraping allows businesses to unload large volumes of data for analysis and extraction, allowing them to alter their strategy, find industry best practices, and forecast future trends.
Because e-commerce platforms publish product and transaction details for consumers, most e-commerce data is publicly available, and it may be acquired using web scrapers or RPA bots to search and collect any visible e-commerce data relevant to your business objectives. These bots then extract the relevant data and put it into organized reports.
As a result, online scraping has become a standard element of e-commerce operations, with the data collected helps to evaluate consumer preferences, perform market research, and analyze buying trends, among other things.
For years, web scraping has aided corporations such as Amazon, Walmart, Shopify, eBay, and a slew of other online merchants.
7 Ways to Boost Sales with E-Commerce Web Scraping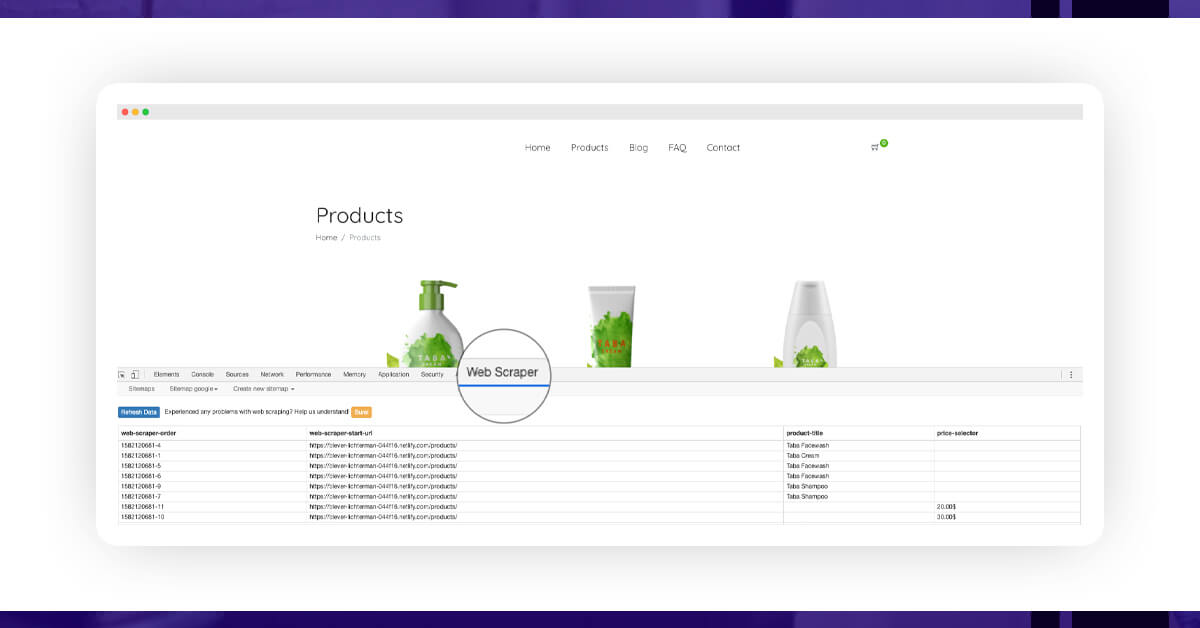 Web scraping is a very strong commercial tool for online companies. To attract and keep potential clients, you may employ data collecting for marketing strategy to establish a thorough business development and digital marketing plan.
Forecasting and Demand Analysis
Web scraping service allows for more precise and effective demand forecasting. Because automated data collecting allows for extensive predictive analysis of user attitudes, desires, and preferences, automated data collection may be used.
A focused web scraping method may be used to identify the most popular products: bestsellers, new categories, customer comments, and other publicly accessible information from users can give the knowledge needed to monitor market change.
Strategies that follow a collection of targeted websites in a certain place using specified keywords might provide information about demand and product production for sale elsewhere, possibly on the other side of the world.
We use data from Google Trends and Google Keyword Planner to gain a better knowledge of demand and product popularity. These tools demonstrate how interested consumers are in certain items.
Now we'll look at some instances of how data from Google Trends and Google Keyword Planner may be compared.
Gummies for Sleep
Users have progressively started to exhibit interest in sleep gummies as a means to battle anxiety, depression, pain, and enhance sleep. As a result of the increased interest, internet shops began aggressively selling sleep candy in March 2019.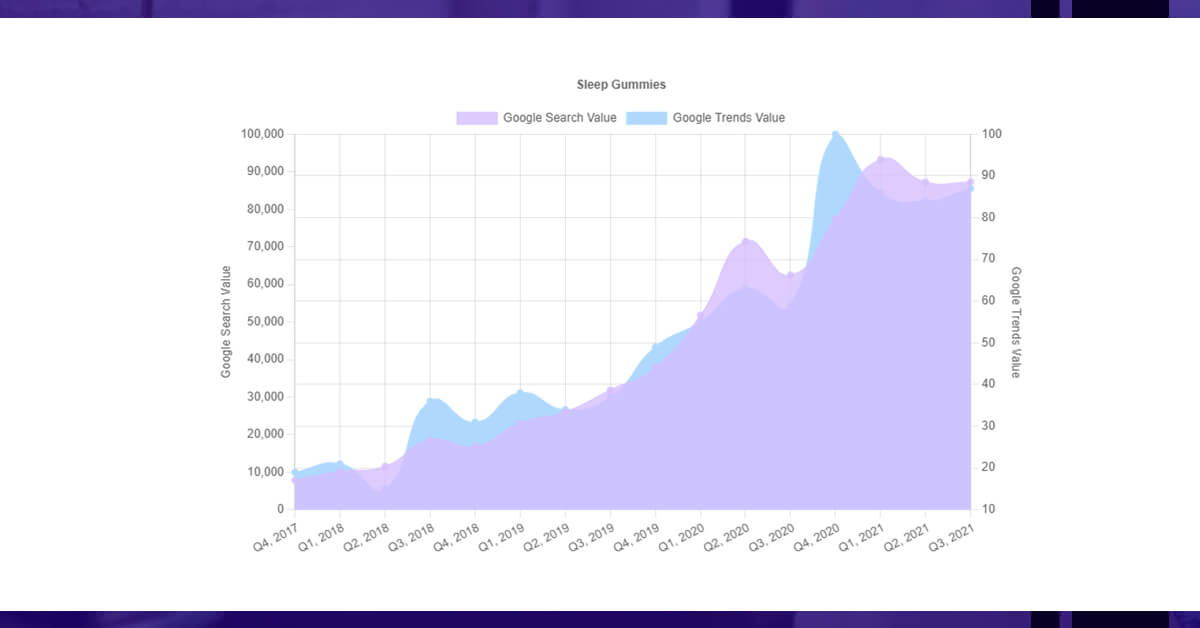 Automated Soap Dispenser
In a pandemic situation, increasing demand for liquid soaps and hand sanitizers has led to greater usage of automated dispensers. When comparing data from retailers, Google Trends and Keyword Planner, a large increase in product demand may be shown, like in the case of medical masks.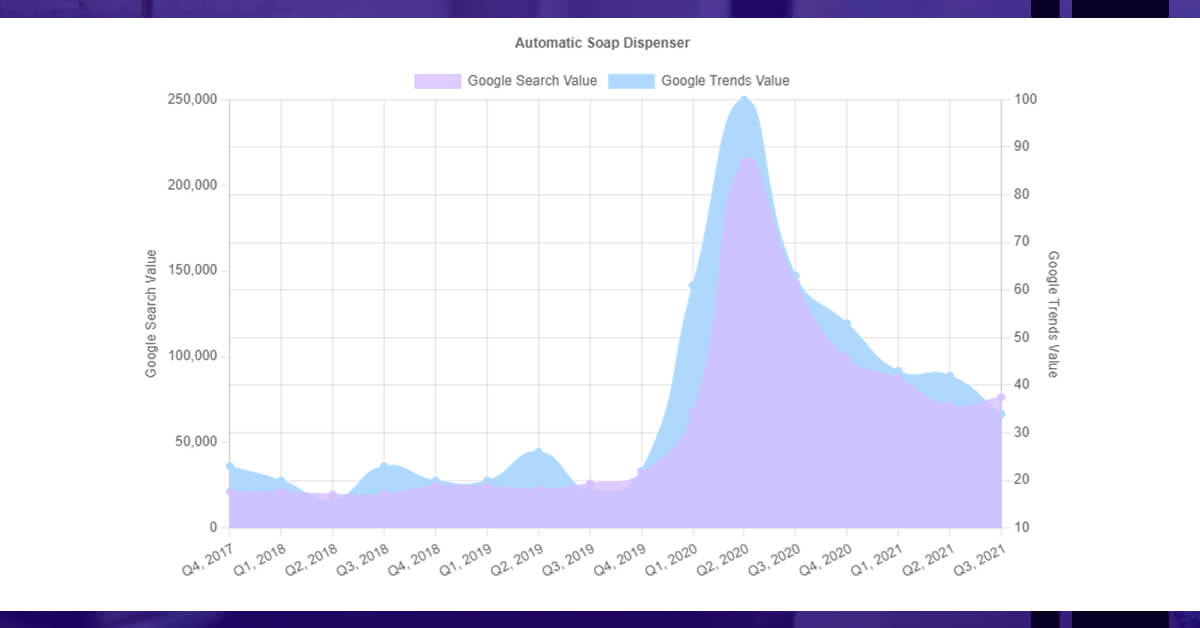 Matcha
Tea consumption has risen dramatically in recent years, particularly for organic tea, which is extremely nutritious. Matcha is a green leaf powder that is finely powdered and a healthier alternative to traditional green tea. Demand is expected to continue to rise, according to the trend.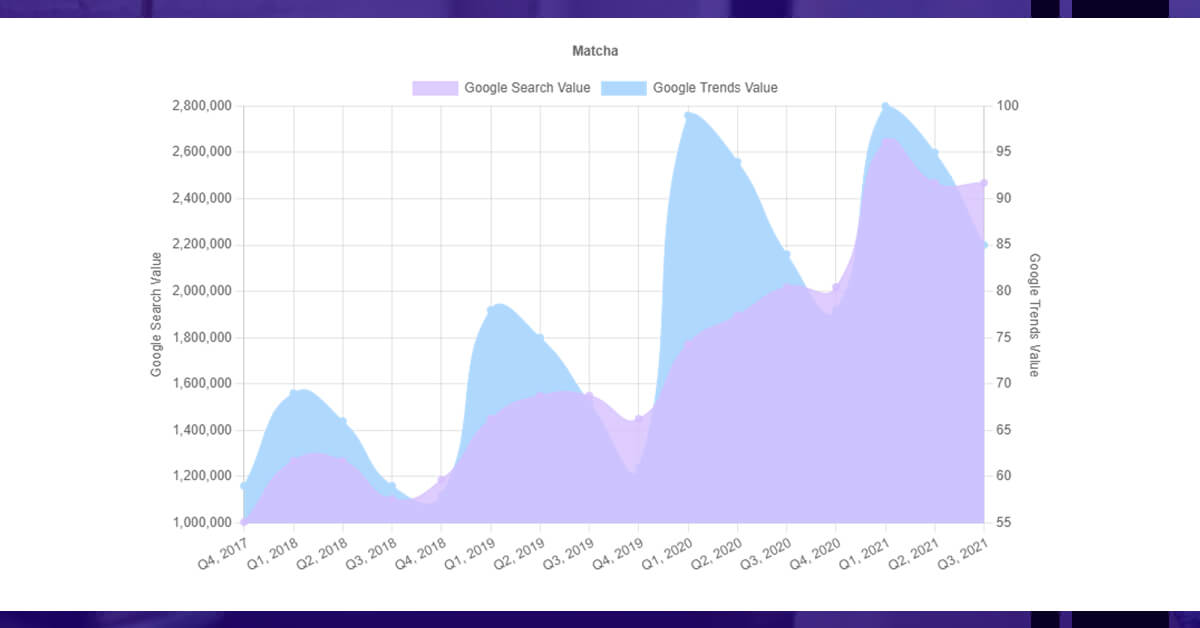 Lip Mask
Lip masks originated in Asia, particularly Korea, and were popularized in the United States because of celebrities like Kim Kardashian. Google Trends displays the increase in popularity as well as the profit potential of selling these goods in your business.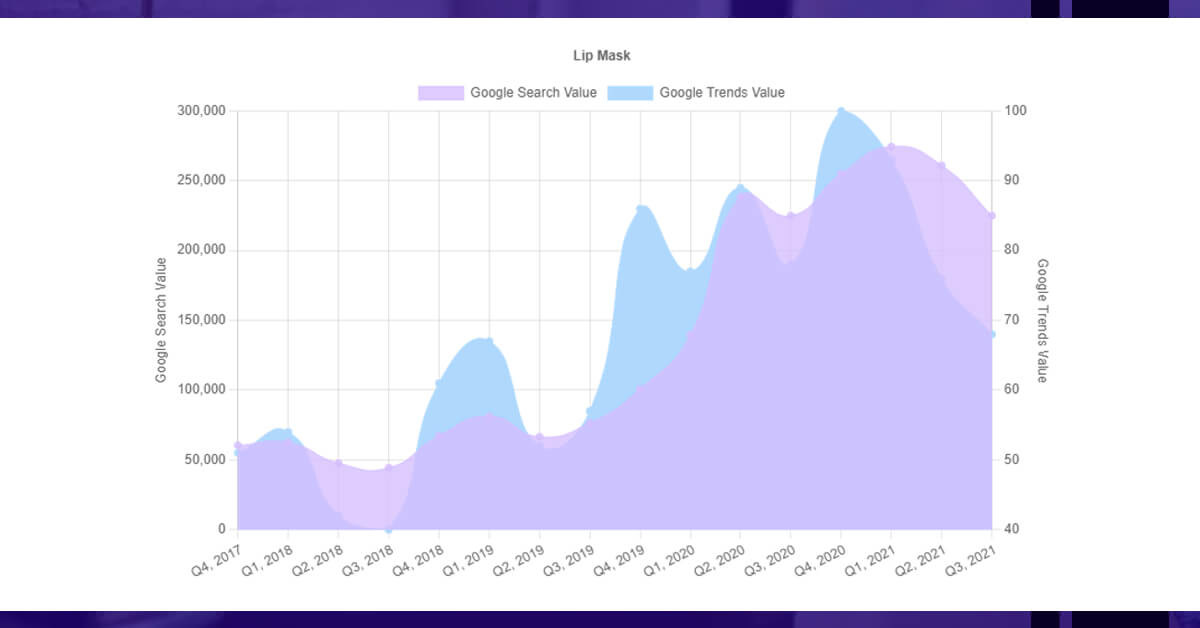 Recognize Product and Market Patterns
Trend analysis shows trends in corporate data that indicate strategic performance drops or gains. Trends were previously examined using data from a corporation, such as sales history or stock prices. With web scraping, it's now feasible to identify market shifts in real-time and enhance decision-making.
Data scraping is one of the most efficient ways to spot e-commerce industry behavior and trends. Automated data collecting may help you figure out which goods in your niche are the most successful, what improvements you can do to increase the efficacy and accuracy of your research methods, and how to design a winning product strategy. A time-based technique may be utilized to obtain data regarding new trends as well as those that are fading in popularity.
We provide technologies that scrape data from online retailers across a variety of platforms, allowing us to identify goods that are fast gaining popularity and in high demand. We collect all accessible data about businesses and their assortments from platforms like WooCommerce, Shopify, Wix, Magento, and other ecommerce sites and marketplaces with over 7 million active stores: names, descriptions, prices, product publication dates if goods are popular, and more.
Here are a few instances of how online businesses are actively adding things to their catalogs in response to the rising popularity of products.
Sleep Gummies
As the popularity of sleep gummies has risen, so has the number of stores that have decided to sell the product.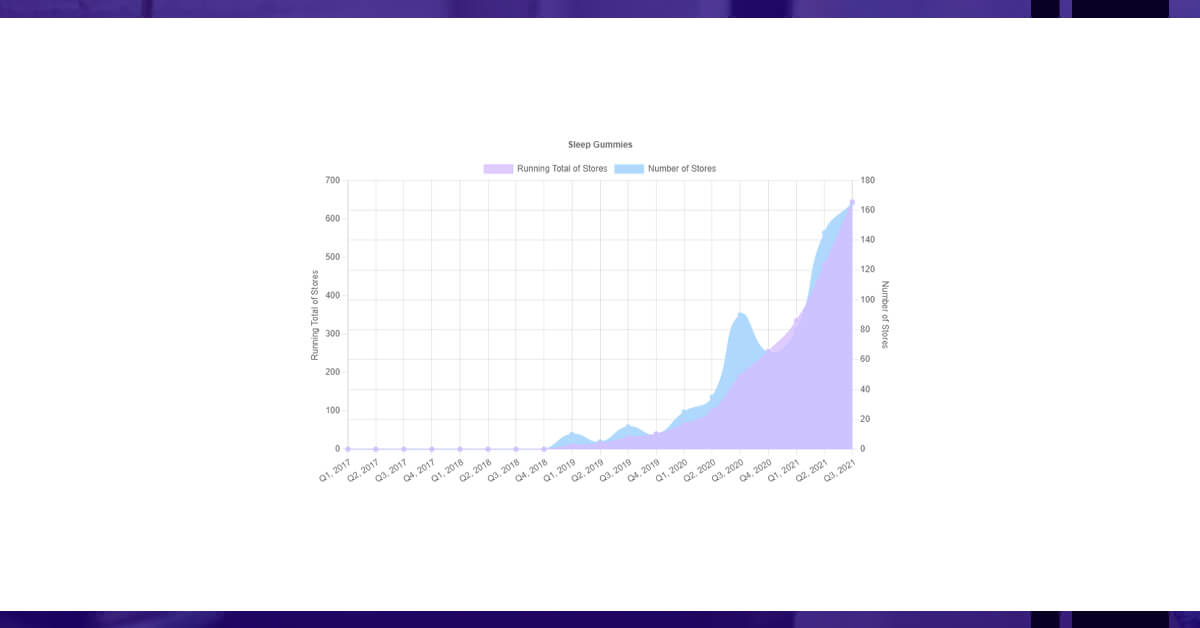 Automated Soap Dispenser
The number of online retailers selling automated soap dispensers is increasing, as seen in the graph below.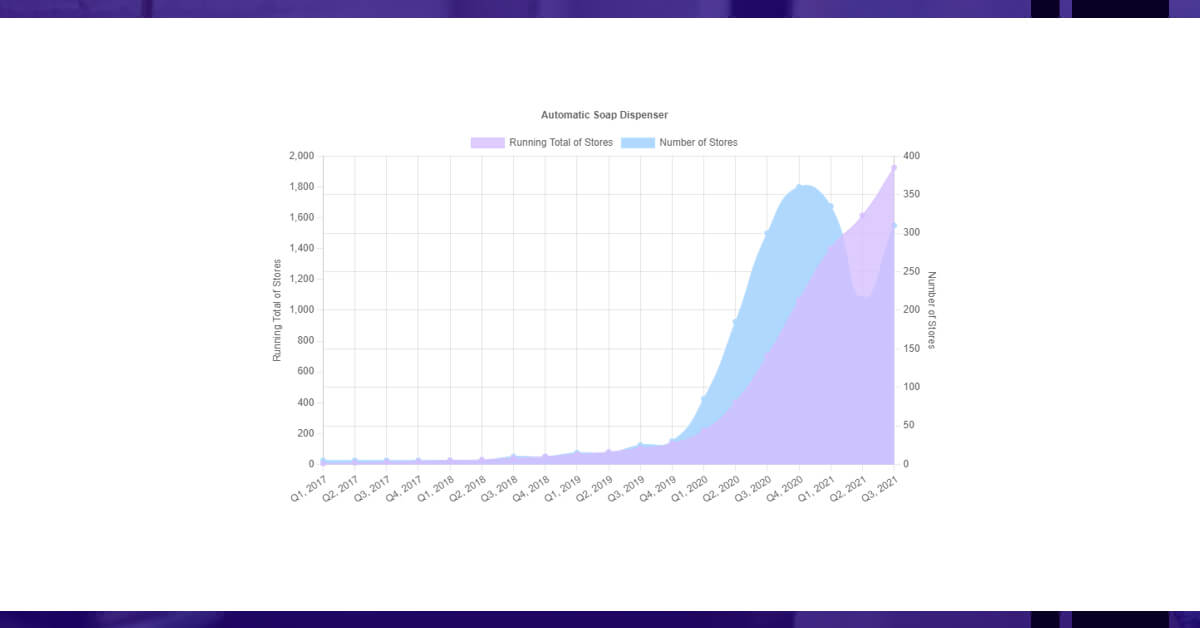 Matcha
Here you can see how retailers have been steadily adding matcha to their offerings.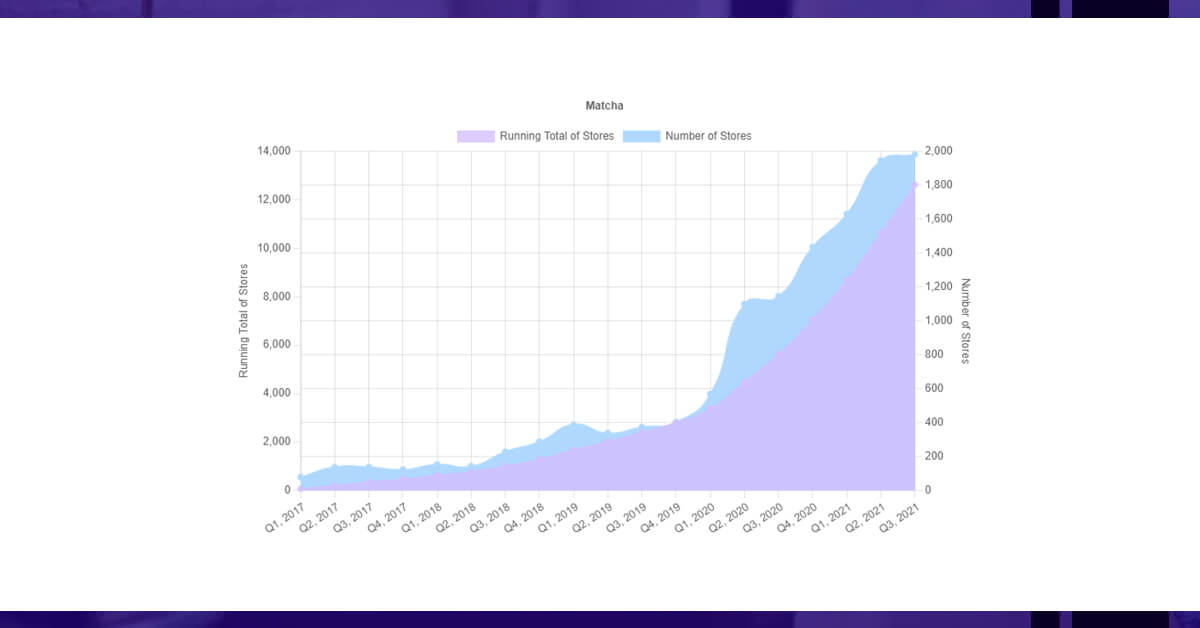 Lip Mask
The number of retailers that have added lip masks to their inventory is seen in this graph.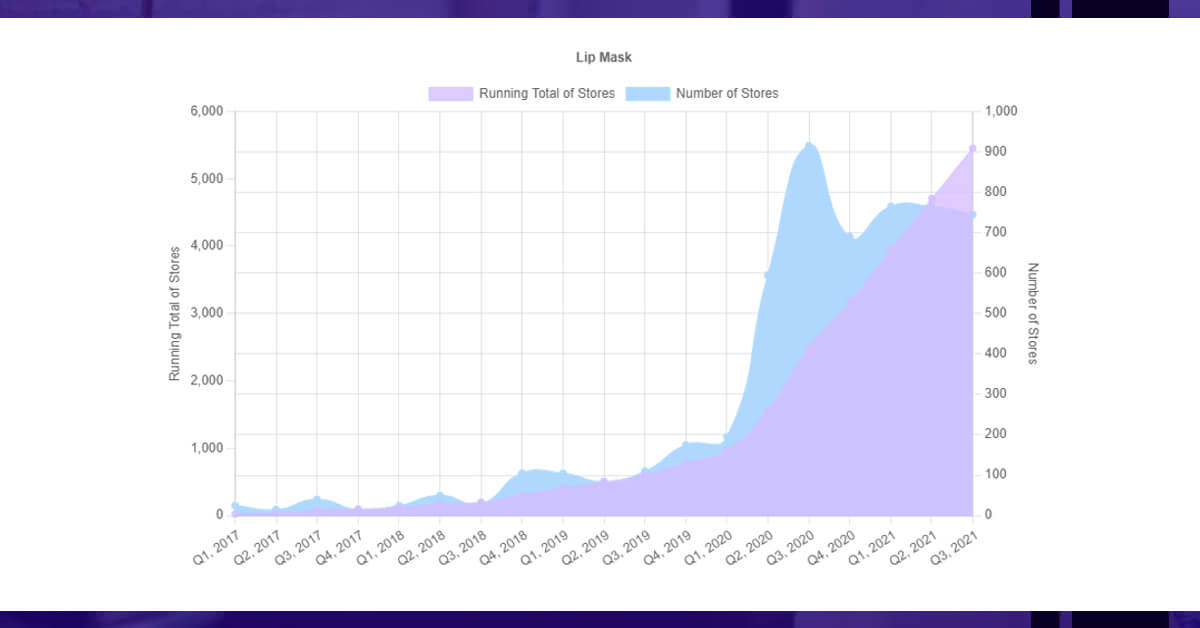 Look out for Competitor's Proper Strategies
You need a comprehensive view of who your competitors are and how they do business when designing an e-commerce strategy. According to WP Forms, the world's e-commerce sites number between 12-124 million.
Web scraping e-commerce data will let you assess the required qualities of your competition in your industry so you can figure out where you should focus your efforts.
By analyzing web pages, you may learn about your competitors' newest developments:
To respond in time to a new product launch and build a new market strategy, get product information from competitor's websites.
Examine how competitors market their goods and services, as well as their budgets.
To determine your pricing policy, keep track of your competitor's prices and changes.
Find out what kind of delivery services your competitors provide.
Investigate how many things clients buy from your competitor's stores as a result of special deals.
Find out what special offers and discounts your competitors are providing to their clients.
Through API connections from various sites, the e-commerce organization may also assess site performance in real-time. Data scraping will provide insight into what's working for your competitors and what can work for you as well.
Keep an Eye on Price Fluctuations
E-commerce enterprises have made regular real-time data collecting of product prices into software for dynamic pricing a basic premise. The time business takes to examine rivals' rates and improve their pricing strategies is cut in half with automated price tracking and analysis.
Also, because the price of a product is often the determining element in a purchase, correct pricing is critical because shoppers compare costs across retailers and pick the lowest. This is a frequent internet purchasing tactic, so you'll want to know how much other people are spending and what the average price is in your niche.
Customers are keen on paying more for a higher-value product, so keep that in mind. Where your rivals fall short, it's critical to enhance your service.
Gather knowledge about your clients and figure out how to adapt your market strategy to match their wants.
Create a dynamic pricing strategy.
To optimize earnings, your pricing must stay up with changes. Web scraping provides for real-time monitoring of market pricing and promotion adjustments.
The Most Effective Way to Generate More Leads
Scrapers might assist your company in generating more leads. You can gather information from prominent rivals' social media profiles and websites to learn about the challenges they have in selling their items to clients. Then utilize that knowledge to avoid similar problems from arising in the future. You'll be able to attract and keep more consumers this way.
In a short amount of time, you may also gather leads' contact information from millions of websites online. When you search, you can specify your target persona's characteristics, such as education, company, and job title, and gather information such as addresses, phone numbers, social media accounts, zip codes, and more.
Contact lists are quite important. You may entice clients by putting out bulk campaigns with names on hand.
Enhancing Customer Sentiment Analysis
To spread your impact and improve sales, make sure you understand how your consumers feel about your business and rivals' items and brands with a really practical e-commerce marketing plan.
Web scraping enables businesses to discover future consumers' wishes and attitudes by combining data from reviews, feedback comments, and customer impressions to generate identities that:
Current items to be improved
Introduction of new items
Efficiently target the audience with relevant material
The marketing approach is being improved.
Customer input from numerous comment threads and social networking sites will aid in the development of new items based on customer preferences, experiences, and views, increasing your company's appeal and improving the user experience.
Final Words
The usage of web scraping in a company's strategy will make it more competitive for both new entrants and seasoned e-commerce businesses.
You can only receive real-time, relevant data from web scraping for e-commerce firms, such as product and service prices and client preferences, generate leads, and do high-level SEO research to enhance your items or open new stores.
You may utilize data scraping to push your e-commerce shop to the next level of growth by following the steps outlined above.
For any e-commerce data scraping services, contact Scraping Intelligence or request a quote!!