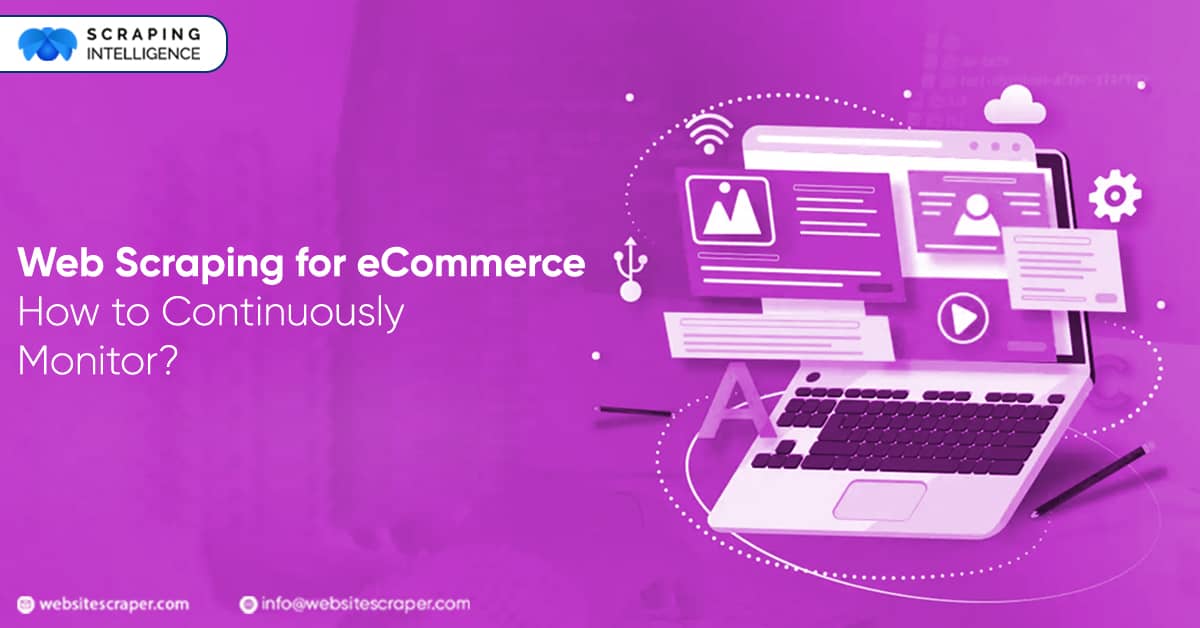 What is web scraping for eCommerce?
In the eCommerce business, keeping ahead of your competition is vital. With the upsurge in globalized markets and modern competitor analysis online, tools like web scraping play a crucial role in helping to monitor prices, keep your listings updated, and track the performance of your product. So that brings us to the question – what is web scraping?
Web scraping for eCommerce websites is a data extraction method that enables companies to screen their competitor's activities, automate workflows, and make the most of machine learning. In today's world of online retail, you can use web scraping to transform into a big brand. It is a powerful tool to extract information from websites where an automated web scraper will fetch a specific web page and reformate the details as a separate database to make it more usable and readable.
In terms of eCommerce, companies apply web scraping software to get their hands on the competitor's web pages and extract data. Companies then use this information to study and analyze their activities, compare them to their own, and devise actionable plans. Closely monitoring the product and price development is the key to growing and sustaining in a highly competitive market. Let's dig deeper into the benefits of web scraping in an eCommerce business.
Advantages of web scraping for eCommerce
1. Better revenue generation
Web scraping helps with monitoring competitor prices. It is important because, in online businesses, the strategies frequently change, which results in lowering prices or adapting products as per the demand. If you are not up-to-date with what is happening in the market, you may lose your customers and revenue. eCommerce businesses get a detailed analysis of the products and prices of competitors to amend their stock and prices.
2. Better efficiency
eCommerce business relies on uploading products and information on their websites, which can take a lot of time. But when you have harvested data, you can automate manual uploads, and this automation will result in an overall improved efficiency of your online business.
3. Monitoring product performance
As the title suggests, you can keep track of the performance of different products and monitor listings and sales data, which is an advantage to boost your business.
4. Generating new ideas and creating better content
Web scraping allows you to audit websites where you can get the latest information on new products and images. It allows you to keep up with the latest trends or materials and ideate around them.
5. Machine Learning and market analysis
Extracting data through web scraping is more than just tracking what your competitors are up to. You can use the details of this data, such as images, texts, etc., to conduct market research. This enables you to efficiently utilize historical data for model training and better market analysis.
6. Regularly update your listings
Automated updates are better than having to manually update your website listings. Website scraping ensures that your listings are never left behind by providing data extraction for app-based catalog updates.
7. High competitor analysis for your customers
Based on your market research, you can automate the process of product customization. This allows your customers a sneak peek at the inventory and pricing of your competitors as well. Customers can then weigh and decide why choosing your brand is better.
8. Persist to improve
As it is commonly known that 'change is the only constant,' it is true even for businesses. Data extraction is a sure-shot way to improve your current business model based on the feedback received. The web scraping process monitors products and collects feedback, enhancing your eCommerce business.
Most Common use cases of eCommerce product feed
The following are the most common product feed use cases of eCommerce –
This one is now well established – price comparison
Using a search engine for a commission to bring traffic to the website through engaging content – affiliate sites
Getting your hands on the most accurate and procurable data through web scraping – strategy development
Making the right decisions to generate revenues – effective decision-making
Commonly extracted product details from eCommerce websites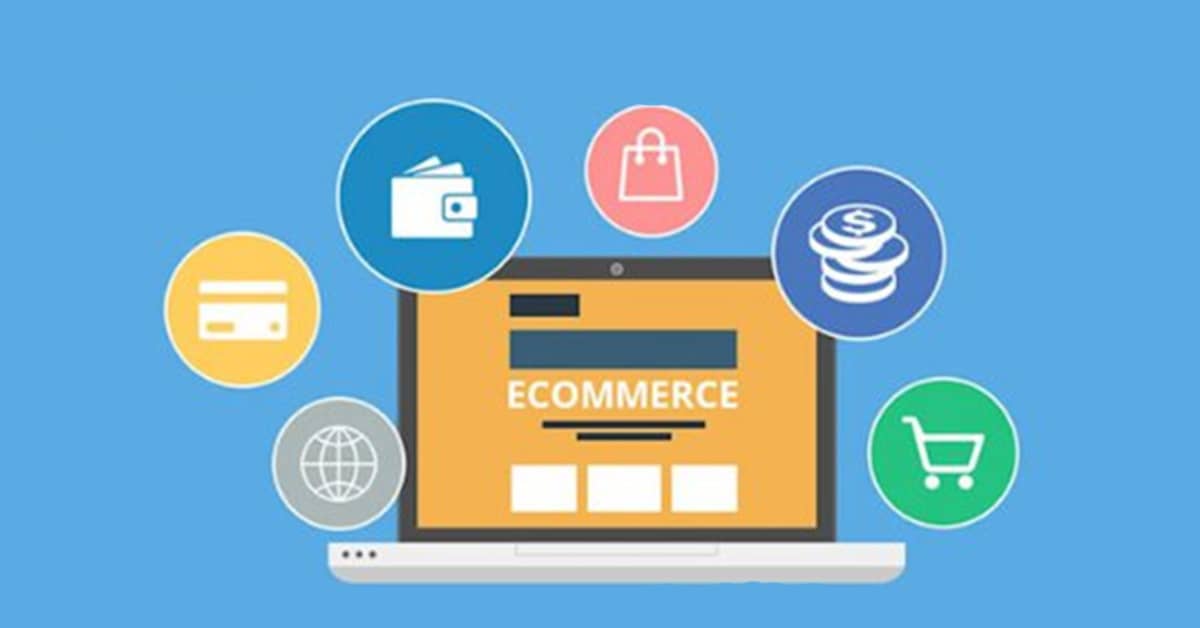 These are the most common items that are extracted from websites –
Name of the product
Description of the product
Price of the product
Features of the product
Type of the product
Brand and manufacturer
Offers and deals
Customer reviews
Product rank
Deep dive into the three largest eCommerce websites and what data to extract from these websites
Walmart has approximately USD 500 billion in annual revenues with more than 10,000 stores worldwide. Given its expansive presence in the U.S. Walmart is prioritizing its eCommerce business now. This is a huge opportunity for retailers to get their hands on important information. With web scraping, harvesters are aiming at extracting product details which otherwise is difficult to get through Product Advertising API, monitoring any changes in specific items in terms of price, rating, stock count, etc., reviewing how Walmart sells brands on their website, and surveying their marketplace seller and product reviews.
Amazon is one of the world's largest eCommerce businesses with millions of products listed on its website. Data from Amazon is useful in various ways; yet, it is not an easy task to extract data from a giant like Amazon. In such a case, web scraping becomes a minor part of the program, and you spend a lot of time figuring out how to keep the crawl running efficiently. The web scraper needs to dig deeper to get the product details, and the complexity of extracting the data will depend on the kind of anti-scraping tools used by Amazon.
Target runs in partnership with Amazon.com which commenced in 2001. Initially, Amazon powered Target's website, handling most of its call center and other operations. But times have changed, and Target made the operations internal in 2011. Since then, Target has become one of the most sought-after websites for web data harvesters. Target also has various flash sales and limited promotions, which attract web scrapers to get information on pricing, product features, sale, discounts, product offers, etc.
Closing Thoughts
In sum, continuous monitoring of your competitor's eCommerce website gives you an edge, and there is no better way to do this than web scraping. Every retailer will have an API for web scrapers to communicate with. eCommerce companies are very protective of their data, and with each new day, web scrapers professionals invent more sophisticated ways to extract the desired data.