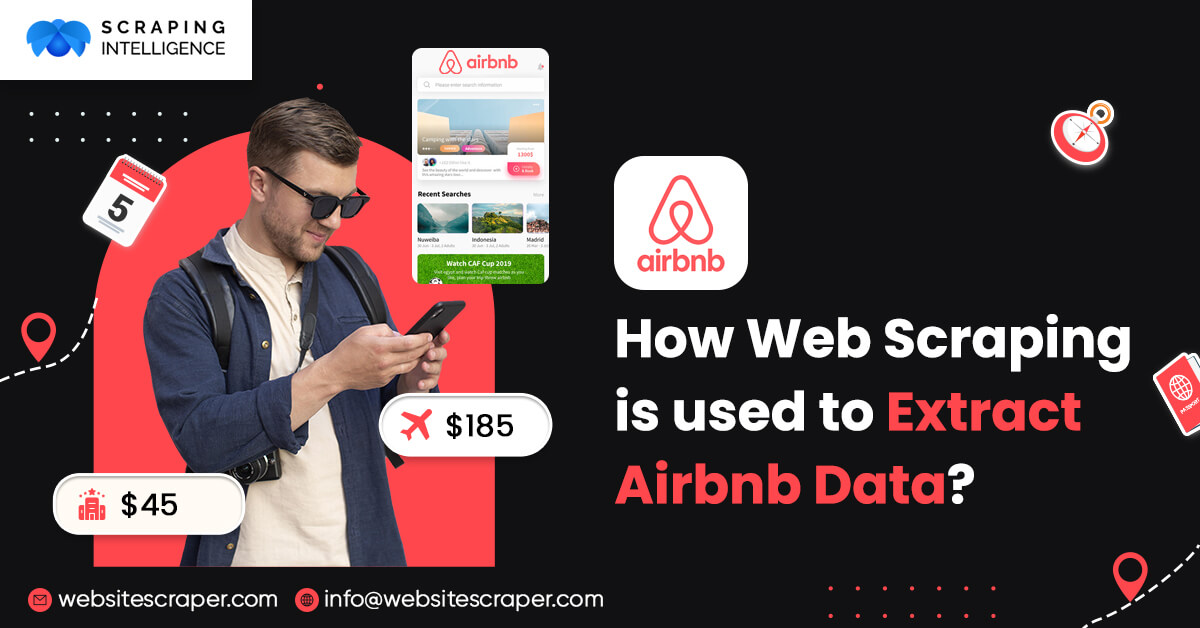 Searching accommodation around the world has become very easy by browsing the Airbnb lists. Airbnb has become the world's largest platform for renting local accommodation in the last decade. You can use Airbnb Data Scraper to extract Airbnb data like prices, reviews, rental offers, host details, etc.
Airbnb is a successful business model standing still in bad economic situations with so many competitors. The versatility of price offerings, seamless UX, and sense of endless travel possibilities are the reasons why guests adore this platform.
Versatility and Purpose of Airbnb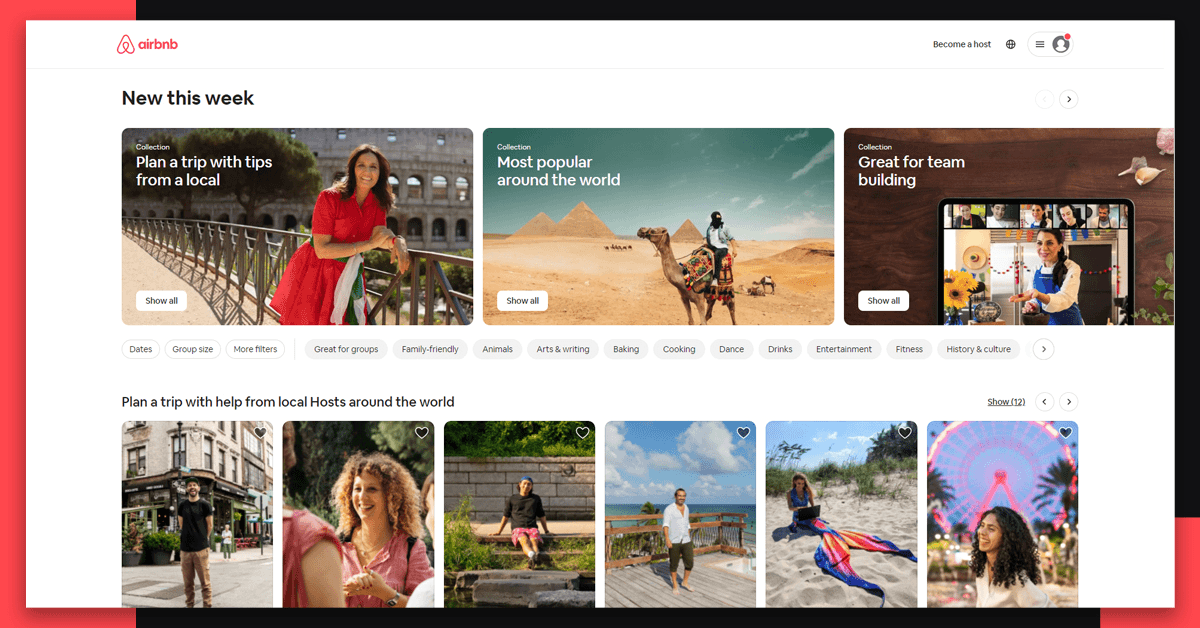 Airbnb does not own the properties listed on its site; its goal is to provide a shared space where hosts and guests can easily locate each other and exchange the details of accommodation without any stress. The most popular Airbnb offering is for a two-person apartment or a single room, but you may also find stay in a cave, a futuristic orb boathouse, or a castle. Airbnb is involved in house rentals and guided tour packages, which helps your travel Agency to get transformed into digitalization instead of a third-party business on house rentals under the name of "Airbnb Experience."
However, Airbnb's greatest strength is its filters. The wide range of filters provides guests with comprehensive control over their stay. The ideal location can be found as per the guest's desire like a pool villa, an executive room, searching to stay in the city or the outskirts, deciding upon the duration of stays like a short stay or a long vacation, wish to stay solely, couple or group.
The reviews can be obtained by travel data. If the reviews are negative, they help the guests for comparing prices and avoid choosing the place with bad experiences. All these search options result in a large amount of data, which is freely available and ready to be collected and analyzed for your Business or personal requirements.
Need of Scraping Airbnb Data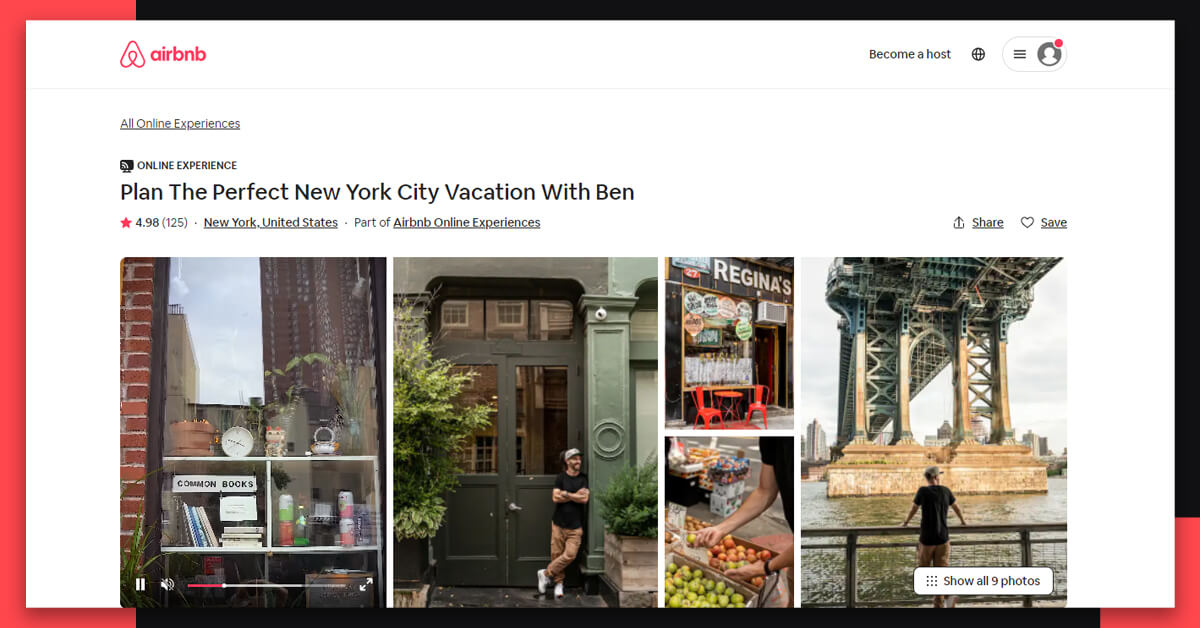 Airbnb data can offer a solution if you are looking for the perfect spot or wondering if renting out your house for the approaching tourist season will help or not.
It's not as easy as just visiting a website, copy-paste the relevant data, and comparing it in an Excel spreadsheet. That, however, would take a long time and a lot of effort. While you're thinking about hiring the experts of copy-paste, consider the following obstacles that your Airbnb data will face :
Data on a currently available place in the desired area.
Sorting data by price, commuting time, unique features, and size.
Selecting the best-fit place without reading reviews.
Ensuring data by scraping Airbnb data is accurate and without errors.
You will not have to face the above-mentioned problems if you use a program like Airbnb Scraper that will collect and sort the data for you while Airbnb data is just the extracted data. The below-mentioned are a few cases available that make this unique:
Keeping track of Airbnb data in a specific location.
Price changes are monitored, and preparations for the upcoming tourist season are made.
When looking for the ideal location, conduct your market study.
Discover the latest trends in the travel business by extracting travel data.
Examine visitor preferences in terms of house size, price range, infrastructure, features, and some other factors.
Analyze Airbnb reviews to determine the popular spots in town.
To target new tourism offers for upcoming areas.
When opening/exploring a new place distant from the popular tourism paths, Scraping Airbnb listings data might help you make informed decisions.
These are a few examples of the usefulness of scraping Airbnb data.
Airbnb API
Unfortunately, Airbnb does not offer a public API at this time.
The API is a mechanism for computer applications to communicate with one another. An API provides a connection between computer programs and different programming languages through which they can communicate data and commands. The API acts as an intermediate or translator, allowing two programs to interact even if they were developed using different technologies.
There is already a treasure of material available on how to create your Airbnb scraper with Python, JavaScript, or any other popular programming language. Making a customization is not an easy task. try Scraping Intelligence for their custom-made web data extracting services.
Airbnb has created a challenging anti-scraper protection system that includes IP tracking, browser fingerprinting, and other intolerable tactics. You can learn more about the strategies used by websites to prevent scrapers here, but in most cases, this simply means that your scraper will need to be exceptionally fast and resilient to succeed - proxies, for example.
Airbnb Scraper provides all the solutions at one stop. It scrapes data from any city's Airbnb data within minutes and add all the prices, ratings, and guest information to your request. Here's how to do it in 7 easy steps on our website.
Stages of Airbnb Data Scraping
1. Looking For Airbnb Scraper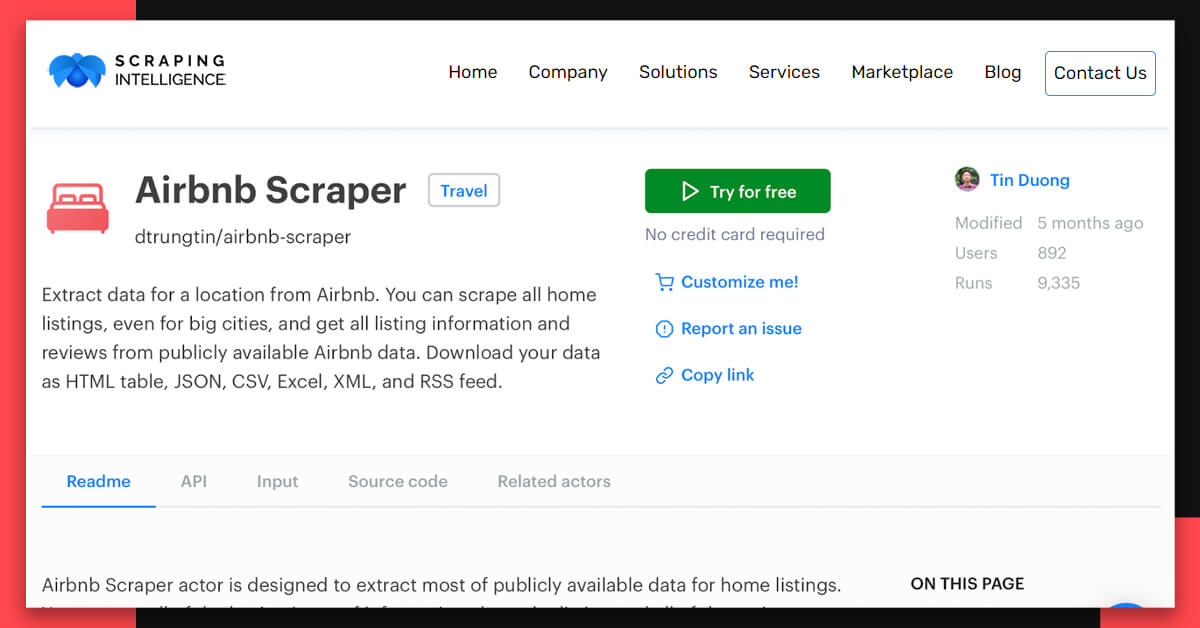 Visit our website and look for the desired scraper. Go to the Airbnb Scraper page and click on the green button "Try for free".
2. Make an account using Gmail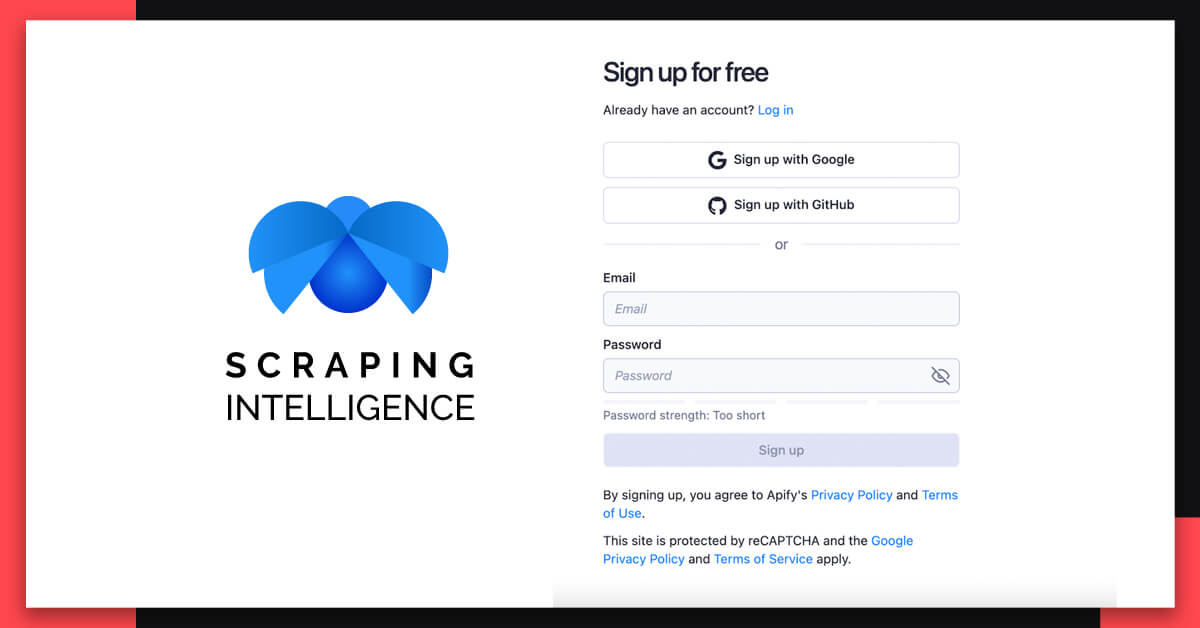 Fill out the registration form if you don't have an account, you will be directed to the sign-up page. A new account can be made using Gmail.
3. Use Console to Run the Task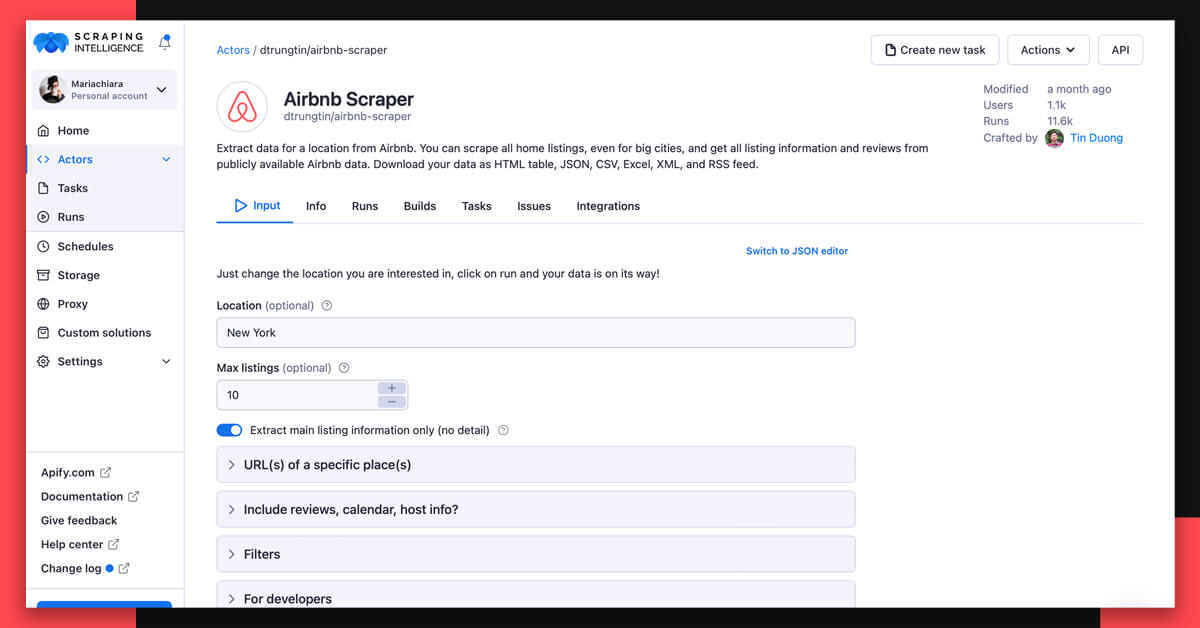 The tasks will run by entering Scraping Intelligence Console, the scraper will not start extracting till a Request is given.
4. Input with an Example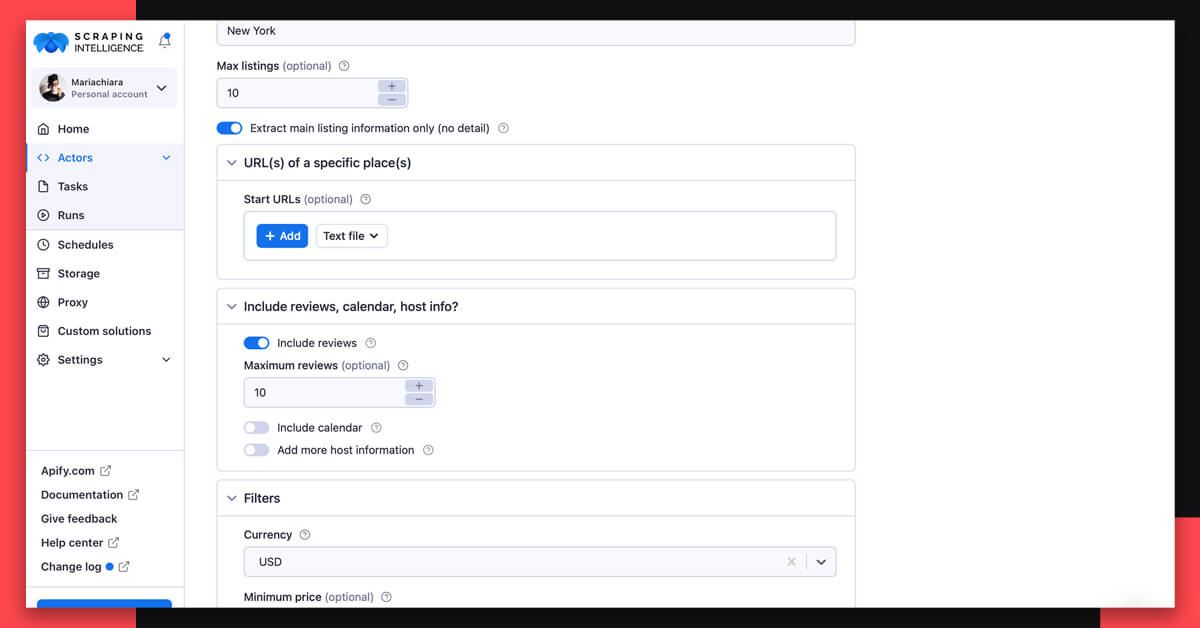 Let's assume that we want to scrape Airbnb rental data ofthe New York City. You should anticipate the scraper to collect all the information for those prices, locations, ratings, reviews, number of guests, and other information. By typing New York into the location field to accomplish this normally, it would be sufficient for a scraper to do the job, however, you can include additional parameters such as a date range, price range, the number of reviews, etc.
5. Results of Input Made

Click the Start button after working out on input. Then wait for the scraper's run to finish before changing the status of your job to Running. It will just take a minute for the status to change to Succeeded. As you can see, the search yielded the top ten results. This time, we have decisively limited the number of results to 10, but the scraper will continue to run until it has collected all the data required.
6. Finding the Proper Database and Selecting the Format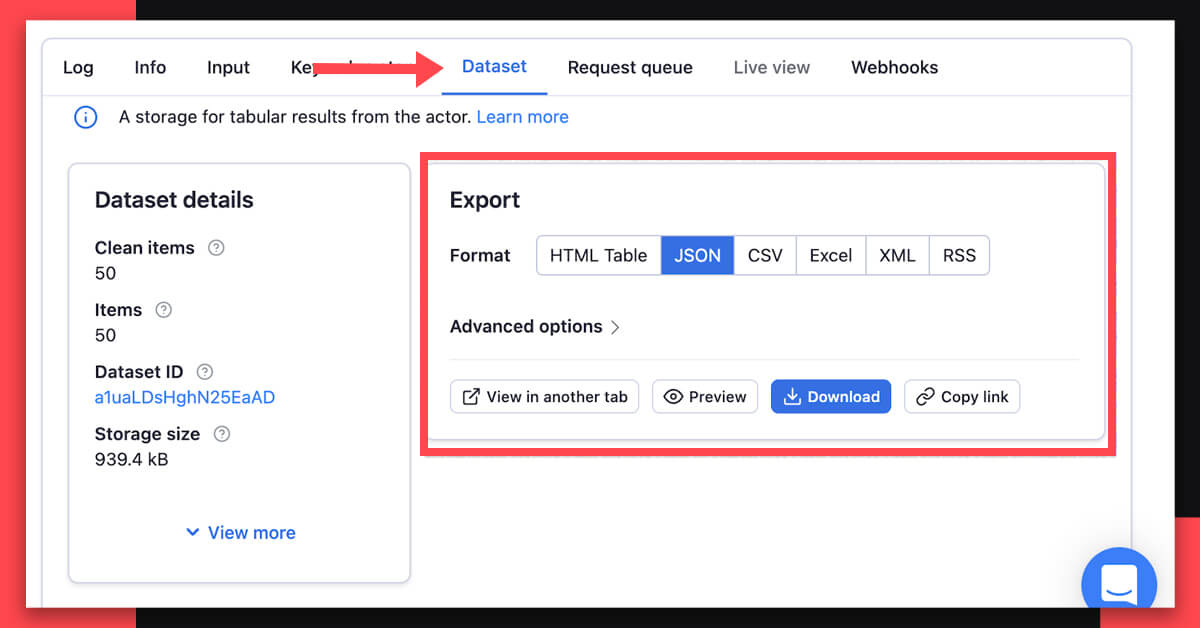 Now you can preview or download the results by going to the Dataset tab. Your scraped data is stored under the Dataset tab and may be downloaded in several formats, including JSON, HTML table, CSV, XML, Excel, and RSS feed. If the dataset is huge, preview the data by clicking the Preview button or View in a new tab.
7. Download the Scraper Airbnb Data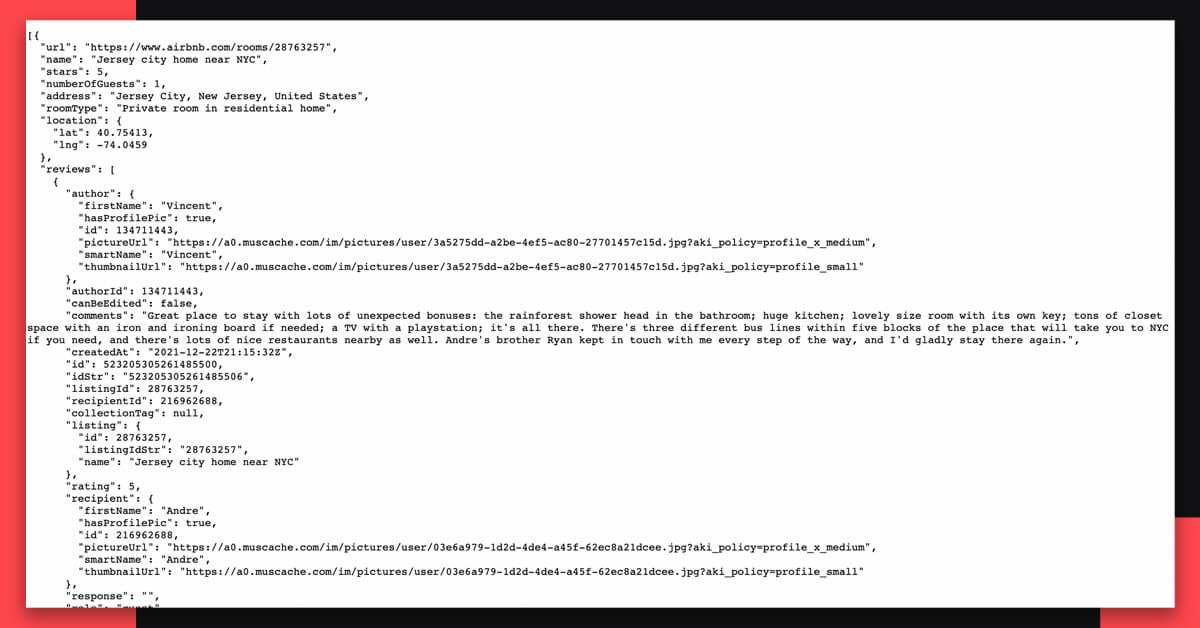 Now, you can quickly download the scraped data to your computer by using our web scraping services, which can be used as a spreadsheet, integrate into other programs, or analyze further for your Airbnb data analysis Task.
Conclusion
After knowing the procedure to Scrape Hotel data from Airbnb , use your input parameters and extract the data in the least time.
Looking to Scrape Airbnb data? Contact Scraping Intelligence!
Request for a quote!