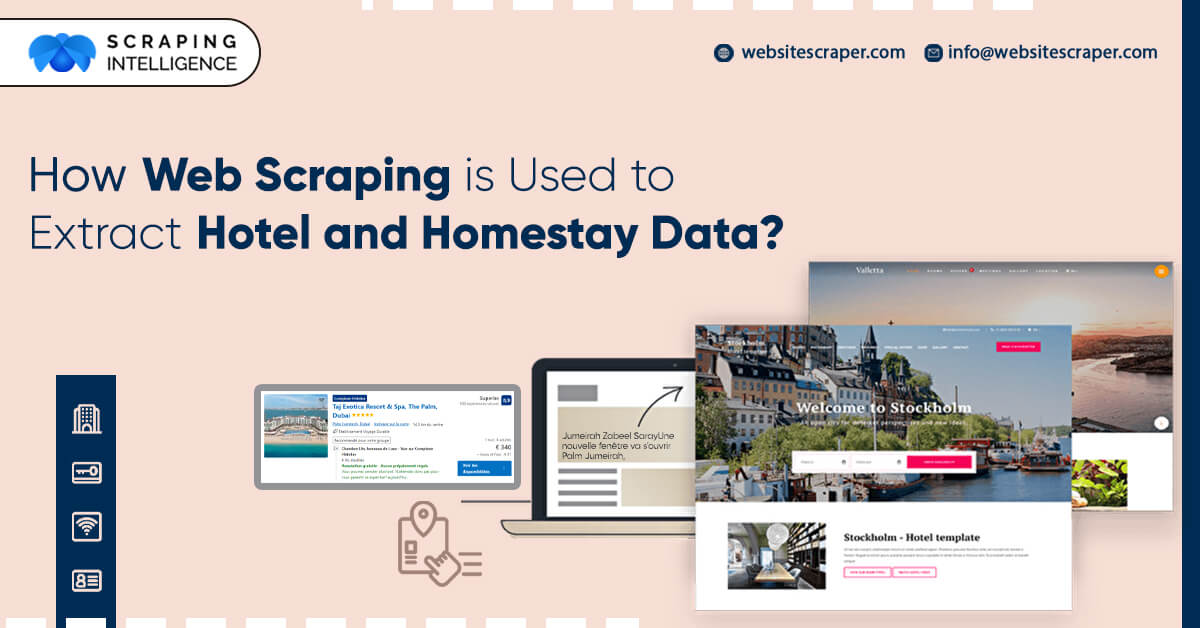 In the recent decade, the global hotel business has seen unprecedented expansion. The expansion of growing markets, increased earning capacity, and technology improvements are just a few of the factors that have boosted the travel, tourist, and hospitality industries.
Web scraping services may be used by businesses to extract hotel and homestay data from prominent travel websites. You may use the data to learn about hotel costs, consumer demand, and patterns, among other things.
Reasons Behind Scraping Hotel and Homestay Data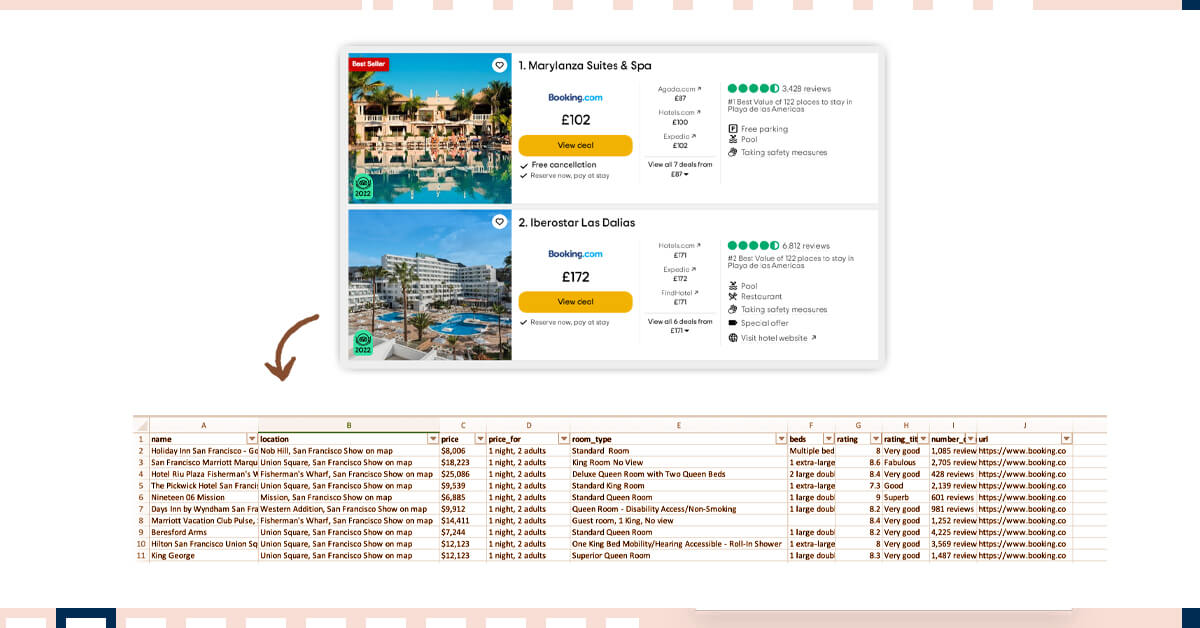 The technique of obtaining large volumes of data from a given website is known as web scraping. Hundreds or even thousands of hotel and homestay listings may be found on popular travel websites like Airbnb, Booking.com, Expedia, TripAdvisor, Hotels.com, and others. These platforms are visited by millions of tourists, making them a great place to get useful business information.
Explore Famous Trends and Locations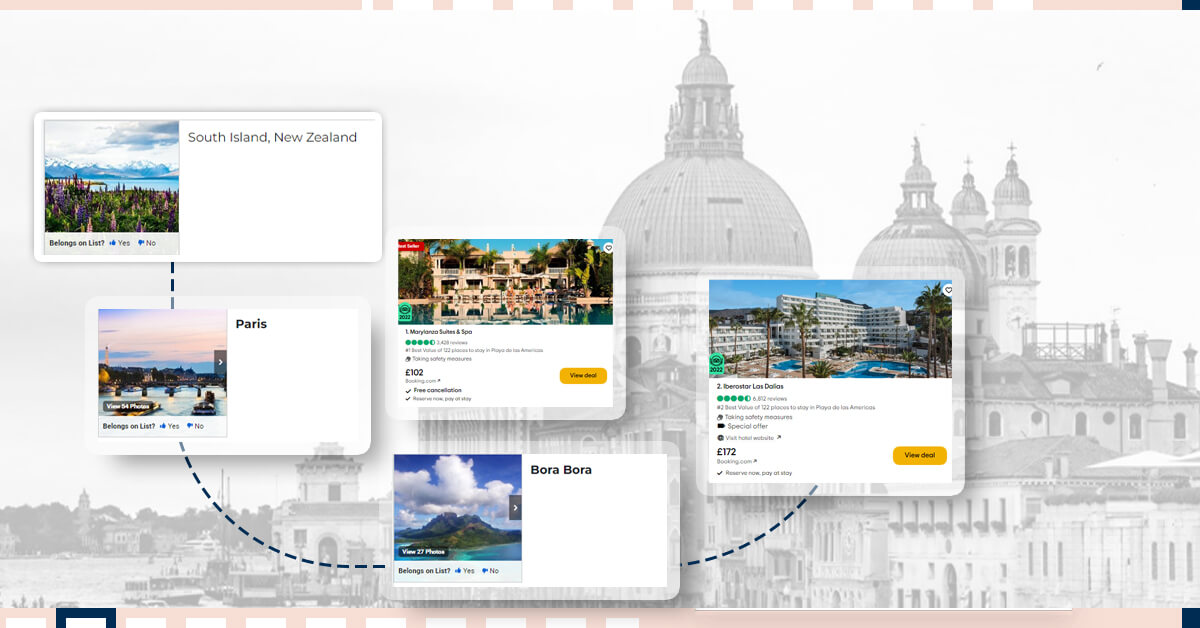 For example, using data scraped from leading travel portals, one might discover the most popular vacation locations. Web scraping Hotel data makes it simple to find prices at popular venues, customer-expected amenities, cancellation policies, and other information.
Time and Cost Savings
Manually searching through hundreds of ads across travel platforms to uncover important data points might take a long time. Using an automated web scraping service is a more inventive alternative. This allows you to collect data from hundreds of hotel and homestay listings, allowing you to focus on marketing factors that can help your business develop and flourish.
Which Data Fields are Scraped from Hotel and Homestay Booking Platforms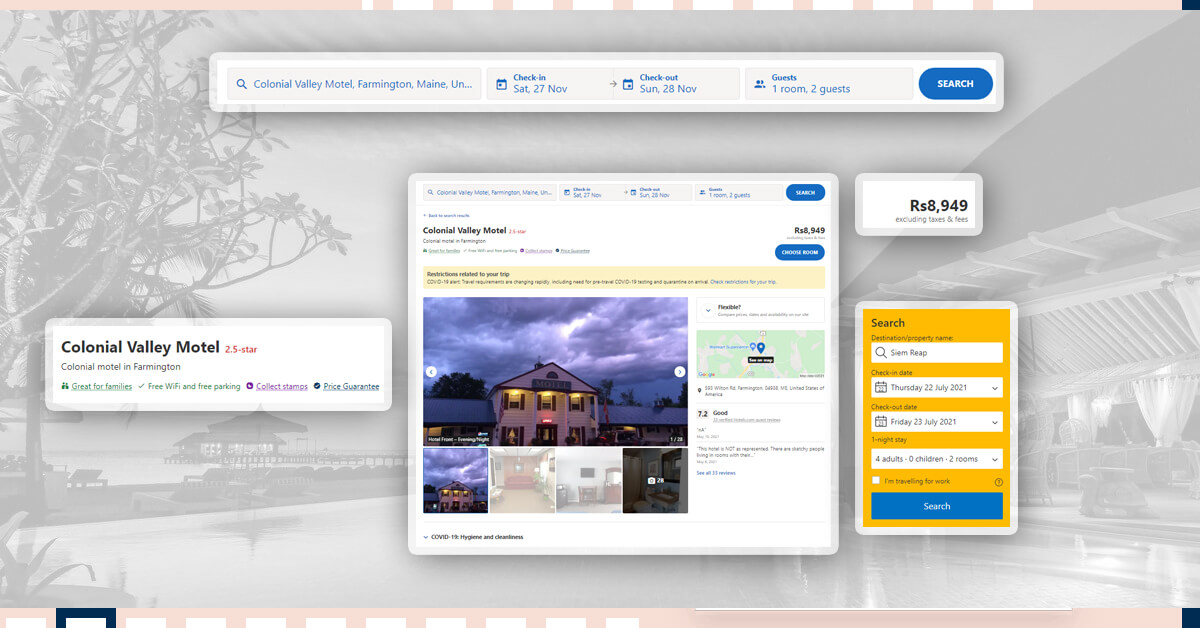 Scraping Intelligence allows you to enhance your web scraping requirements. You can choose to target all available data points or just a few that are essential to your needs. Following are the most often data fields fetched from travel website data scraping:
Name
Location
Property details
Contact details
Ratings
Reviews
Room details
Cancellation policies
Check-in, check-out timings
Room types
Price per night
Where to Use Hotel and Homestay Data?
The extracted hotel data may be used in a variety of ways by businesses in the hospitality sector. A few instances follow.
Competitive Price
Customers can receive fantastic discounts from rivals since internet travel sites are ubiquitous. You may quickly determine the pricing range of hotels in a certain location by scraping hotel data. Web scraping and price monitoring services may keep you up to date and allow you to utilize pricing in real time.
Consider Customer Preferences
Examining the reviews and ratings that customers write for hotels on travel portals is one of the finest methods to learn about their preferences. The kind of lodgings visitors select, the amenities they anticipate, their overall experience, and other factors can help you uncover data that can be utilized to better understand customer preferences.
Enhance the Appeal of Hotel Listings
You may narrow down your data requirements by looking for the facilities provided by most local hotels and homestays. Then, in order to attract more visitors, you might strive to provide comparable amenities at your resort. Alternatively, to make your listings more enticing, consider offering something unique that no other hotel does.
Enhancing Marketing Policies
If you manage an online travel agency, you may learn from the success of other well-known platforms. Web scraped data may help you figure out how a travel platform advertises its hotels and homestays, what information it provides, how it's organized, and more. This data can help you enhance your operations and attract more property owners and tourists to your platform.
Comprehensive Market Overview
If you want to start your own travel portal or advertise your hotels on a prominent platform, you should first gain a thorough understanding of the sector. You may find out which sites are in demand by scraping data from specified geographic locations.
The current overview will provide you a clear image of possibilities and problems, allowing you to get a head start on your operations.
Web Scraping Data from Hotels and Homestays to Boost Your Business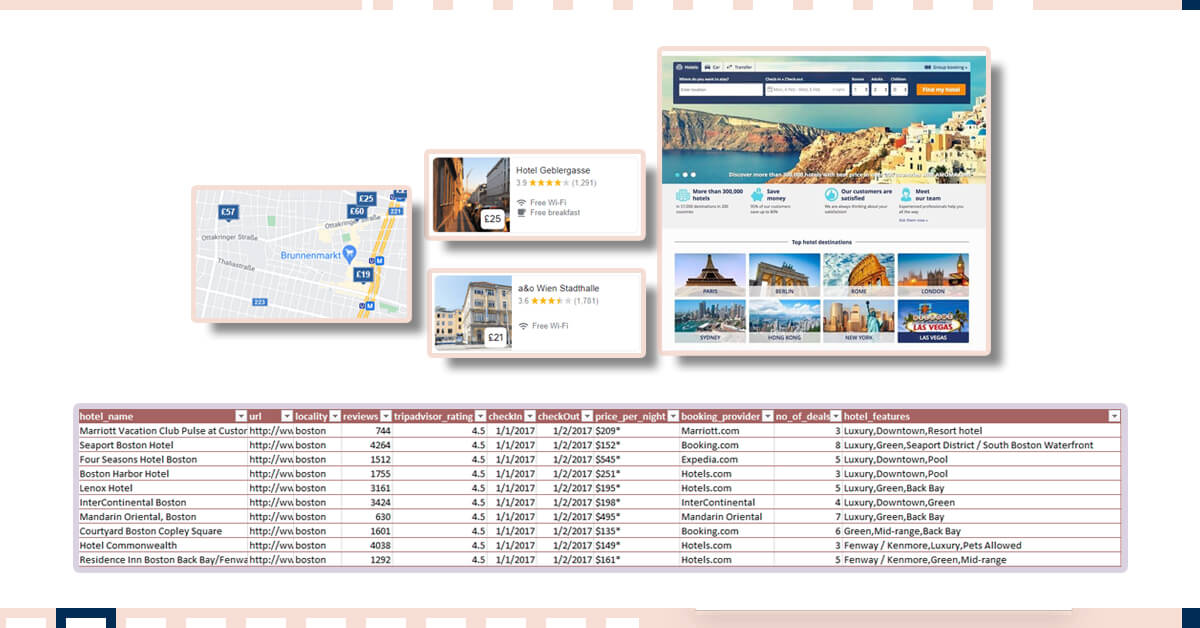 People are increasingly using online platforms and smartphone apps to book their accommodations. Because of their widespread use, these platforms have become a rich mine of data for rivals and associated firms.
Scraping software such as Scraping Intelligence can assist you in automating the web scraping process. It provides actionable data for obtaining intelligent data analytics, useful reporting, and data-driven initiatives. Because web scraping solutions may be customized, you can simply target the data fields that are most important to your development and success.
If you want to scrape hotel and homestay data, contact us today or request for a quote!