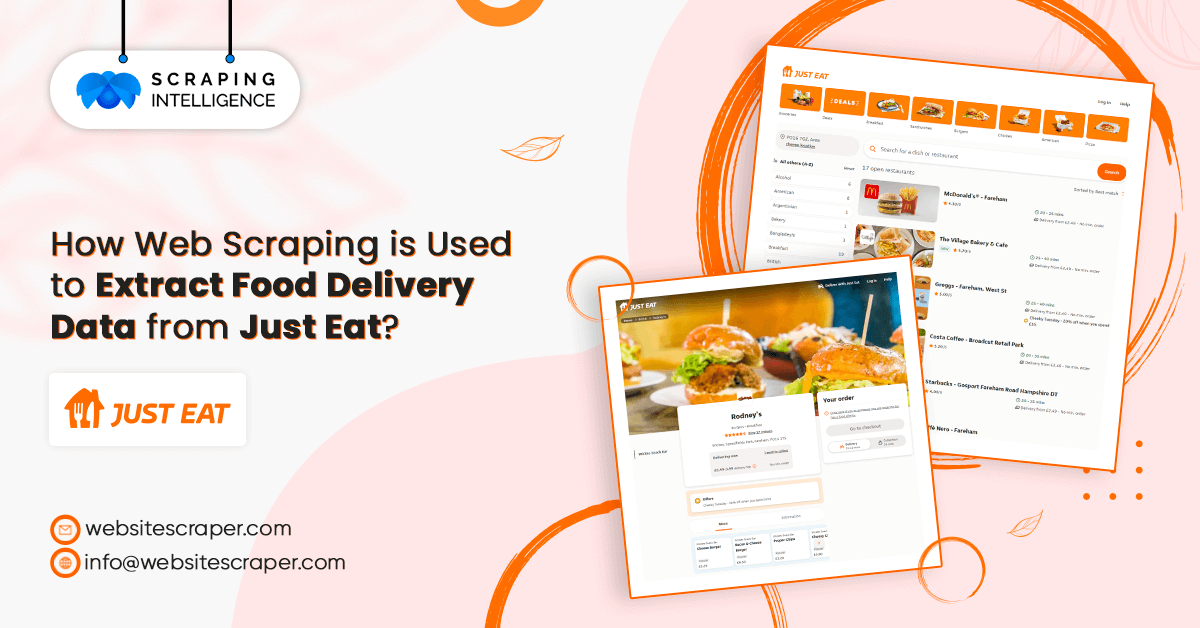 Many people tired or who are busy open the meal delivery app and this is where the importance of meal delivery app is understood. You can now order in whenever you want and have a tasty dinner while still at your place, thanks to online food deals.
Restaurants that do not provide meal delivery risk falling behind their competition due to rising demand and a changing cultural milieu. Merchants must adapt to these changes in consumer habits in order to retain a consistent stream of revenue and stay ahead of the competition.
You can scrape food delivery data for free using, a no-code web scraping tool, whether you're a merchant or a consumer.
Scraping data can aid market research for merchants who are new to online meal delivery and want to learn more.
Scraping data can enable people, particularly eaters and gourmets who are passionate about suggesting wonderful cuisine, to locate good places and expand their choice of suggestions.
Steps to Create Just Eat Scraper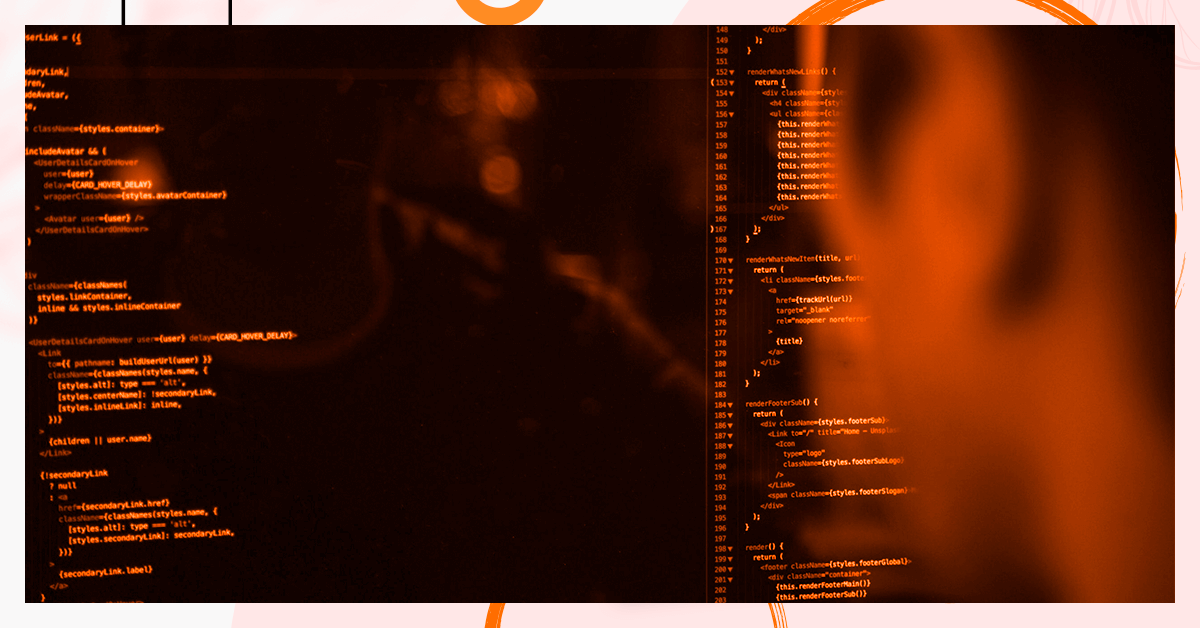 Scraping Intelligence will allow you to create a scraper in just three steps. Start the program, type in the URL in the search bar, then press the "start" button.
Step 1: Choose the Data You Would Like to Scrape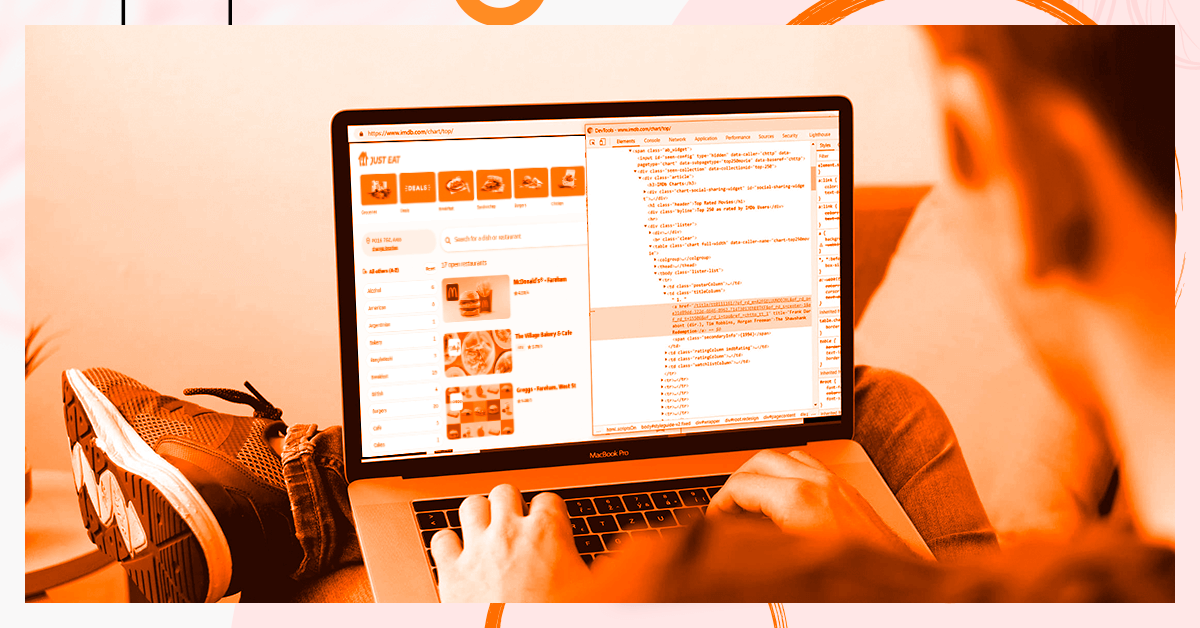 First and foremost, you must dismiss the popups; otherwise, your scraping activity may be delayed. Disable the popups like you would when viewing a webpage by clicking "Browse" in the upper right corner.
Visitors accessing the Just Eat website must first sign in. To sign in to your Uber account, go to the browse mode and click "Sign in." Then, by pressing the "Browse" option again, you can switch to scraping mode.
As you can see, there is a "Tips" panel. By selecting "Auto-detect web page data," the bot will scan the page and instantly select the information you're looking for. The data picked are shown in the preview area as the auto-detection completes. According to your needs, you can eliminate any superfluous data field.
Step 2: Generate Workflow of the Scraper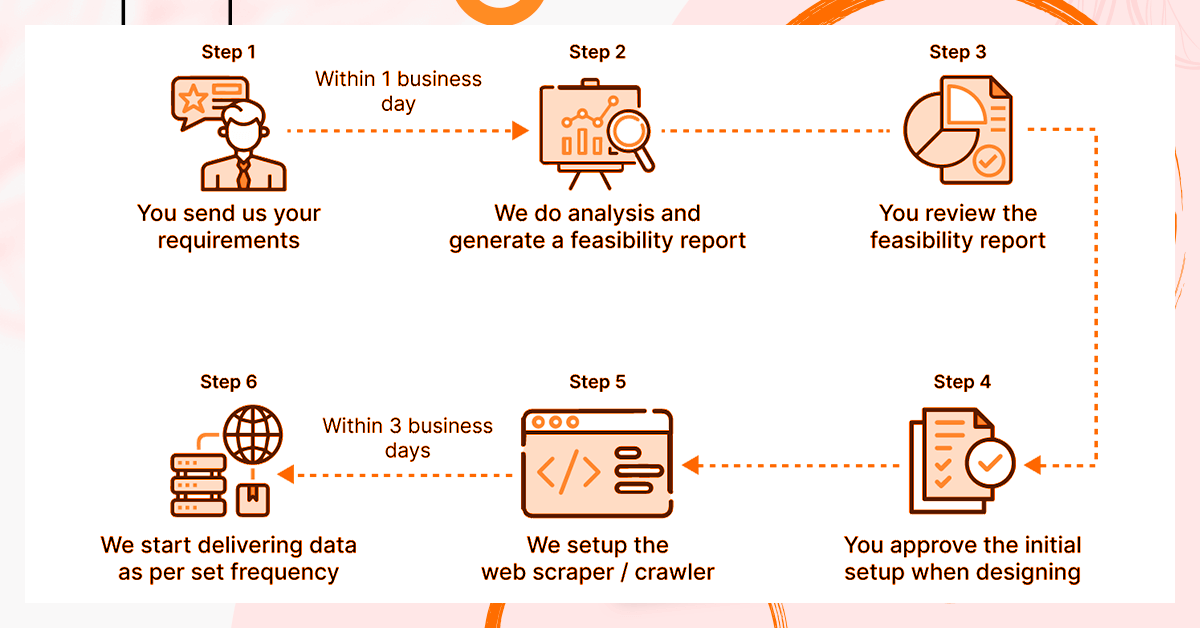 When you click "Create workflow," the workflow will appear on the left-hand side.
You may discover that the auto-detection findings need not entirely meet your requirements. you can still use the Xpath to select the missing datasets. The data is located via Xpath.
You can argue that the data collected from the main website is insufficient for you to do food delivery research or determine which food looks beautiful in your immediate vicinity.
Depending upon the nature of the Just Eat website, you might have to complete two tasks to receive what you require.
Let's start by looking at the workflow you just created. To scrape data from detail pages, clicking on each restaurant's image to access the webpages and select the parts you want to collect. As a result, you should include a process to extract the restaurant URLs ahead of time. Select "A" tag on the "Tip" panel and click "Extract the URL of the selected link" after clicking on a random restaurant image.
Next, save all the task and press the "Run" button. After that, Web Scraper will initiate collecting data for you. Users who are on a free plan can only extract data to their local device. Cloud extraction will be available if you are a premium user. You can also set the job to run on a monthly, daily, or hourly basis. Before starting the activity, remember to save cookies.
Third, in Web scrapers, click "+ New" > "Advanced Mode" to create a new task, copy and paste the URLs you extracted from the previous task, and then click "Save."
Now that the new workflow has been developed, you can manually or automatically scrape any element on the detail pages.
Step 3: Executing the Second Task and Extracting the Data on Detail Pages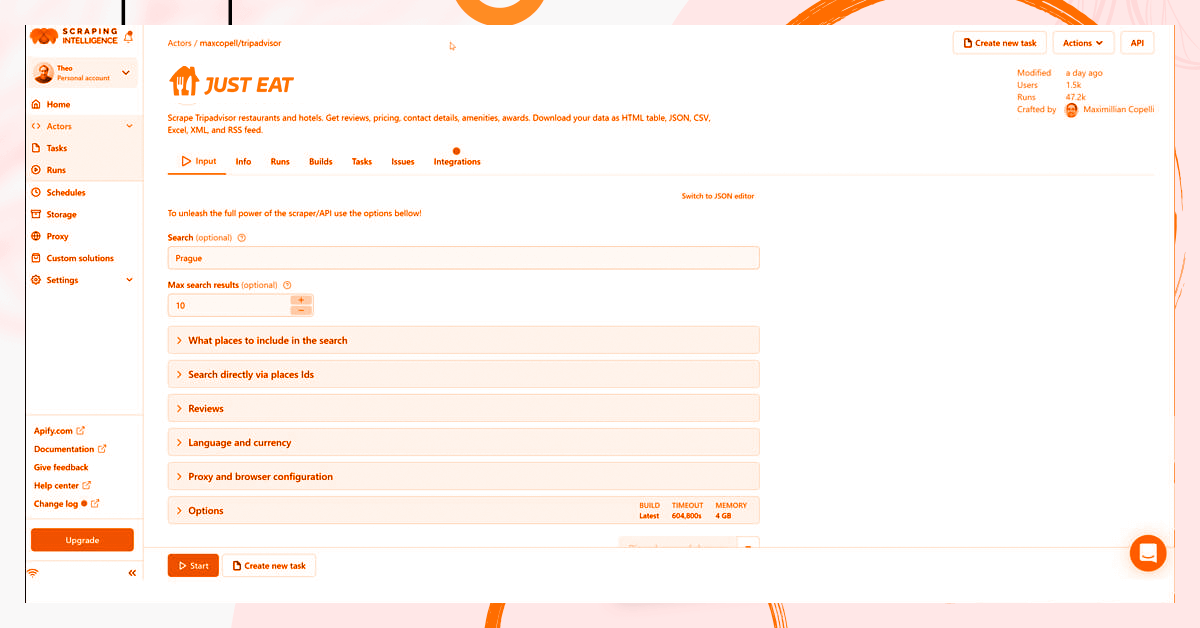 When the workflow is complete, save the second task and click "Run." Food delivery data can be downloaded/exported to any database, JSON, XLS, CSV, or HTML file.
Conclusion
Scraping food delivery data might be valuable for both businesses and consumers as online meal delivery grows in popularity.
If you are looking to scrape Food delivery data from Just Eat, you can contact Scraping Intelligence for getting web scrapers or request for a quote!